Auckland's average property values are still rising as they head towards $1 million, but rate of growth slowing says QV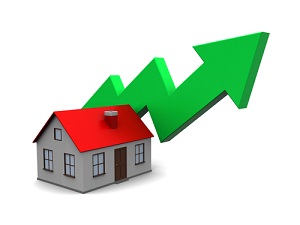 Average housing values are continuing to increase around the country with the average value of homes in Auckland hitting $931,807 last month, according to Quotable Value (QV).
Around the rest of the country average dwelling values were $435,848 in Hamilton, $525,758 in Tauranga, $468,902 in the Wellington region, $480,464 in Christchurch and $306,614 in Dunedin.
The average dwelling value for the whole country was $555,729 in November, up 15% compared to 12 months earlier and up 4% in the last three months.
In Auckland the average dwelling value increased by 24.4% in the last 12 months and 6.5% in the last three months.
Within Auckland, the average dwelling value is $801,398 in Rodney, it's $1,088,059 on the North Shore, $1,095,480 in Central Auckland, $796,950 in Manukau, $747,664 in Waitakere, $595,557 in Papakura and $575,259 in Franklin.
However QV national spokesperson Andrea Rush said the rate at which property values were increasing in Auckland was beginning to slow.
In the three months to October the average value of Auckland homes increased 7.3% but in the three months to November this slipped to 6.5%.
"Homes values in Auckland are still increasing but at a slower rate than last month and it appears new rules to curb investors, along with restrictions on the capital flow out of China, have led to an easing the market," Rush said.
But while the rate of growth was slowing in Auckland it was picking up in other parts of the country.
"The Wellington market is showing a definite upward tick in values along with Dunedin, as investors look to new markets around the country," Rush said.
"After a slow start to spring Christchurch is also showing more activity with values there rising in most places at a faster pace than it did over the winter months.
"Net migration continues at record highs and interest rates lower than 4% are now being offered ahead of the expectation that the Reserve Bank will lower the OCR this month, so it will be interesting to see how these factors impact on the market over Christmas," she said.
QV House Price Index 
 November 2015
 
 
 
 
 
 
 
Territorial authority
Average current value
12 month change%
3 month change %
Since 2007 market peak change %
 
Auckland Region
  931,807
24.4%
6.5%
70.5%
 
Wellington Region
468,902
4.1%
2.5%
2.9%
#
Main Urban Areas
667,220
17.6%
4.6%
45.3%
 
Total NZ
555,729
15.0%
4.0%
34.1%
 
Far North
328,038
7.2%
2.9%
-17.6%
 
Whangarei
373,559
10.7%
5.7%
-5.7%
 
Kaipara
357,569
6.5%
-1.7%
-9.9%
 
Auckland - Rodney
801,398
18.7%
6.6%
36.6%
 
Rodney - Hibiscus Coast
789,822
17.8%
6.4%
34.5%
 
Rodney - North
814,954
19.6%
6.7%
35.7%
#A
Auckland - North Shore
1,088,059
24.1%
5.6%
68.6%
 
North Shore - Coastal
1,244,613
24.9%
6.0%
65.2%
 
North Shore - Onewa
877,753
23.2%
3.8%
77.0%
 
North Shore - North Harbour
1,048,381
23.4%
7.0%
72.5%
#A
Auckland - Waitakere
747,664
28.4%
6.3%
76.3%
#A
Auckland - City
1,095,480
22.8%
6.1%
76.0%
 
Auckland City - Central
951,386
22.5%
6.9%
67.1%
 
Auckland_City - East
1,367,684
21.9%
6.7%
71.6%
 
Auckland City - South
994,392
23.9%
5.1%
84.7%
 
Auckland City - Islands
900,946
20.6%
3.1%
40.9%
#A
Auckland - Manukau
796,950
27.8%
8.0%
74.1%
 
Manukau - East
1,019,388
24.8%
6.6%
71.0%
 
Manukau - Central
622,567
31.2%
8.2%
65.6%
 
Manukau - North West
676,901
29.5%
9.1%
83.2%
#A
Auckland - Papakura
595,557
32.0%
8.9%
65.5%
 
Auckland - Franklin
575,259
19.5%
5.3%
45.4%
 
Thames Coromandel
544,861
7.7%
3.4%
-6.3%
 
Hauraki
262,553
12.3%
-0.4%
-5.9%
 
Waikato
330,568
17.8%
6.7%
9.2%
 
Matamata Piako
303,531
13.3%
5.8%
4.0%
#
Hamilton
435,848
18.6%
8.7%
20.6%
 
Hamilton - North East
554,583
19.8%
9.1%
23.4%
 
Hamilton - Central & North West
406,515
20.1%
8.8%
13.6%
 
Hamilton - South East
396,811
17.1%
7.8%
13.5%
 
Hamilton - South West
383,684
17.6%
8.7%
12.1%
 
Waipa
381,310
10.4%
5.3%
15.8%
 
Otorohanga
N/A
N/A
N/A
N/A
 
South Waikato
144,039
14.0%
7.1%
-11.7%
 
Waitomo
145,655
3.9%
0.1%
-31.4%
 
Taupo
356,724
6.9%
0.8%
-10.9%
 
Western BOP
452,944
7.3%
2.6%
0.5%
#
Tauranga
525,758
15.5%
6.6%
9.2%
 
Rotorua
291,963
8.6%
6.7%
-0.6%
 
Whakatane
307,205
4.4%
2.6%
-11.7%
 
Kawerau
103,741
1.4%
2.0%
-34.9%
 
Opotiki
N/A
N/A
N/A
N/A
 
Gisborne
232,128
1.8%
1.3%
-21.9%
 
Wairoa
145,867
0.8%
2.9%
-40.4%
 
Hastings
317,612
7.1%
1.7%
1.9%
#
Napier
338,960
3.9%
1.9%
-0.4%
 
Central Hawkes Bay
213,234
5.2%
4.3%
-19.6%
 
New Plymouth
373,450
5.3%
3.2%
12.9%
 
Stratford
213,471
7.8%
5.7%
-2.4%
 
South Taranaki
188,755
1.2%
2.7%
-4.5%
 
Ruapehu
131,274
-2.7%
2.9%
-27.2%
 
Whanganui
184,696
1.5%
1.9%
-17.6%
 
Rangitikei
144,644
1.1%
1.9%
-20.1%
 
Manawatu
252,439
5.2%
3.2%
-0.7%
#
Palmerston North
298,847
3.6%
1.5%
0.2%
 
Tararua
150,797
-0.8%
0.9%
-14.5%
 
Horowhenua
210,957
3.1%
1.9%
-11.3%
 
Kapiti Coast
388,890
2.7%
1.7%
1.5%
#W
Porirua
391,273
3.2%
2.8%
2.4%
#W
Upper Hutt
344,625
3.1%
2.9%
-1.9%
#W
Hutt
383,531
4.2%
2.8%
-2.3%
#W
Wellington
558,211
3.9%
2.1%
4.8%
 
Wellington - Central & South
564,985
3.6%
1.9%
0.8%
 
Wellington - East
608,460
3.8%
2.5%
5.6%
 
Wellington - North
489,284
4.2%
1.7%
5.0%
 
Wellington - West
643,393
4.4%
2.7%
5.9%
 
Masterton
241,442
1.6%
3.4%
-15.5%
 
Carterton
260,614
-0.7%
-3.9%
-6.5%
 
South Wairarapa
311,263
4.2%
3.3%
-8.0%
 
Tasman
434,123
4.6%
2.3%
8.1%
#
Nelson
424,022
3.6%
2.0%
10.7%
 
Marlborough
362,991
5.3%
2.8%
-6.9%
 
Kaikoura
N/A
N/A
N/A
N/A
 
Buller
191,377
-5.3%
-0.1%
-6.9%
 
Grey
212,192
-3.9%
-4.0%
-13.2%
 
Westland
229,912
0.6%
-1.9%
-4.2%
 
Hurunui
358,486
7.2%
0.7%
14.7%
 
Waimakariri
417,122
1.3%
-0.1%
30.3%
#
Christchurch
480,464
2.9%
0.9%
26.6%
 
Christchurch - East
364,385
3.9%
0.9%
17.7%
 
Christchurch - Hills
649,558
4.1%
1.2%
17.4%
 
Christchurch - Central & North
565,568
3.2%
1.5%
27.7%
 
Christchurch - Southwest
455,177
2.1%
0.2%
34.1%
 
Christchurch - Banks Peninsula
487,377
1.4%
-0.7%
1.4%
 
Selwyn
522,414
2.7%
1.1%
40.1%
 
Ashburton
338,255
3.4%
3.4%
20.9%
 
Timaru
312,663
7.4%
1.6%
24.6%
 
MacKenzie
330,962
18.1%
8.7%
15.5%
 
Waimate
210,944
5.5%
6.2%
11.9%
 
Waitaki
230,138
3.8%
0.4%
0.8%
 
Central Otago
337,421
5.8%
1.7%
6.4%
 
Queenstown Lakes
756,665
9.3%
3.5%
10.0%
#
Dunedin
306,614
5.1%
2.4%
7.1%
 
Dunedin - Central & North
323,425
7.5%
4.0%
7.2%
 
Dunedin - Peninsular & Coastal
280,648
5.9%
1.9%
3.7%
 
Dunedin - South
287,399
3.3%
1.1%
0.7%
 
Dunedin - Taieri
316,037
3.9%
2.0%
7.5%
 
Clutha
167,203
0.5%
1.1%
-7.7%
 
Southland
212,662
3.1%
-0.4%
-7.6%
 
Gore
184,396
0.9%
-1.4%
4.9%
#
Invercargill
214,880
5.0%
3.3%
-2.6%
Notes on the above data:
 
 

1. The information included in the above table is based on the monthly property value index. This index is calculated based on the sales data entered into CoreLogic's system in the previous 3 month period. For example, information for the period ending June will be calculated based on sales entered between April 1 and June 30.

2. The average current value is the average (mean) value of all developed residential properties in the area based on the latest index. It is not an average or median sales price, as both of those only measure what happens to have sold in the period.

3.  The percentage change over three months, twelve months and since the 2007 market peak are based on the change in the property value index between that time and the current.

4. Any of the statistical data shown in italics are calculated based on a sample set of data that is less than the recommended minimum. These results should be used with caution. Those showing N/A had too few sales to generate an index