Trade Me Property says housing rents have plateaued while house prices continue to rise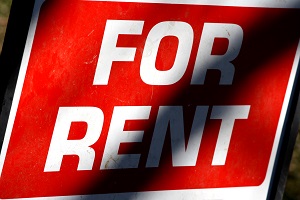 There's good news for tenants with the latest figures from Trade Me Property.suggesting housing rents are stagnating across the country, although landlords won't be so pleased.
Trade Me's head of property Nigel Jeffries said the national median asking rent for rental properties advertised on the website in March was $430 a week, which was unchanged from February and up just $10 a week compared to March last year.
In Auckland, where demand for housing is greatest, the median advertised rent was $500 a week in March  which was unchanged for the third month in a row but up $20 a week compared to March last year.
"While the enormous demand in the Auckland area for sale market is driving prices through the roof, the same can't be said in terms of rent, where we're seeing a very stable rental market with strong supply," Jeffries said.
"It's extraordinary to see the divide between the rise in property prices and the rental market.
"The stability in the rental market is one small mercy for renters looking to get onto the property ladder, as they've had reliable rents to plan around saving for that ever increasing deposit."
On an annual basis, advertised rents in March were up 4.2% in Auckland, 2.5% in Wellington and down 15.5% on Canterbury.
Other regions to record annual decreases in their advertised rents were West Coast -8%, Taranaki -5.4%, Nelson -1.4% and Gisborne -10.7%.
And while rents were flat or declining in the main centres, some regions had very strong annual growth in asking rents, led by Marlborough up 25.9%, Bay of Plenty +17.6%, Southland +13.6%, Manawatu/Whanganui +13.5%, Waikato +12.5%, Northland +9.5% and Otago +7.8%.
"It's not an easy time to be a landlord," Jeffries said.
"Particularly one who has bought a property recently as they won't be getting the assistance they want with their mortgage.
"Of course tenants will be happy because they're seeing very stable rents in most parts of the country.
The figures showed that rents and prices were drifting apart.
"We've crunched the numbers and a tenant in Auckland would need to pay rent of $500 a week for 32 years before spending as much as someone buying a typical property at the city's average asking price of $834,000," he said.
You can receive all of our property articles automatically by subscribing to our free email Property Newsletter. This will deliver all of our property-related articles, including auction results and interest rate updates, directly to your in-box 3-5 times a week. We don't share your details with third parties and you can unsubscribe at any time. To subscribe just click on this link, scroll down to "Property email newsletter"and enter your email address.