The High Court has confirmed the Real Estate Agents Authority's power to seek a wider range of information about people applying to become agents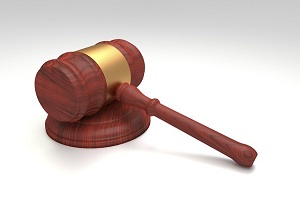 The Real Estate Agents Authority has welcomed a High Court decision that clarifies what information it can request from the police when conducting background checks on people applying for real estate licences
The court has ruled that as well as being able to request information about any criminal convictions an applicant may have, the authority will also be able to request information about pending charges against applicants or any discharges without conviction they received or charges which resulted in diversion.
However the court also put some limits on the information the Authority could request in relation to pending charges or those that resulted in diversion or discharge without conviction.
The Authority will only be able to request information on those matters if the charges were serious enough to allow the defendant to elect trial by jury or if they carried a maximum penalty of $10,000 or more.
The REAA will be able to request this information whenever someone applies for or seeks to renew a licence as a real estate salesperson, agent or manager.
The High court made its decision after an existing real estate agent, Luke Domb, sought to limit the information the REAA could request to details about criminal convictions and not wider criminal history, when it considered whether someone was a fit and proper person to hold a licence.
The REAA argued that a broader range of criminal history information was relevant when making a fit and proper person assessment, to ensure consumers were protected.
According to the REAA a previous decision of the Real Estate Agents Disciplinary Tribunal determined that while the REAA  could ask applicants for the broader information,  it could not require them to provide it.
The REAA said the latest High Court decision made it clear that the REAA can require applicants to provide the information.
"We want to make real estate transactions safe for everyone involved, so it is important that we have all the relevant information about any criminal history, before deciding whether they can enter or stay in the real estate industry," REAA chief executive Kevin Lampen-Smith said.
You can receive all of our property articles automatically by subscribing to our free email Property Newsletter. This will deliver all of our property-related articles, including auction results and interest rate updates, directly to your in-box 3-5 times a week. We don't share your details with third parties and you can unsubscribe at any time. To subscribe just click on this link, scroll down to "Property email newsletter"and enter your email address.