Barfoot & Thompson says the biggest rent increases are occurring on Auckland's northern and southern fringes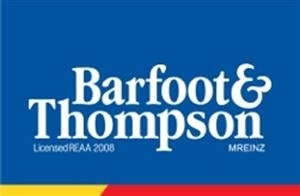 There was a big increase in residential rental activity in Auckland but only a slight increase in rents in the first quarter of this year, according to the region's largest real estate agency, Barfoot & Thompson.
The number of new tenancy agreements the agency handled in the first three months of this year was up 24% compared to the same period last year, while the average weekly rent charged on the 13,000-plus residential rental properties Barfoots manages increased by just 5.3% compared to a year earlier.
"The year began swiftly with a notable increase in the number of properties rented across almost all areas of Auckland over all three months," Barfoot & Thompson's Property Management Business Development Manager Will Alexander said.
"Typical for this time of year, activity peaked in February, then remained steady in March - a month when things usually taper off a bit."
A notable trend over the quarter had been that average rents for homes in Auckland's northern and southern districts had increased at a faster rate than the regional average, with average weekly rents in Rodney up 7.8% compared to a year earlier and average rents in Franklin and Manukau up 8.4%.
"While these are typically some of the more affordable areas to rent in, comparative rental price increases are now significantly above the average," Alexander said.
"The rents in the Franklin and rural Manukau area are now getting closer to the averages seen in South Auckland.
"These increases suggest that Aucklanders are struggling to find suitable properties in closer suburbs, or are happy to travel further afield to find the right home at the right price," he said.
You can receive all of our property articles automatically by subscribing to our free email Property Newsletter. This will deliver all of our property-related articles, including auction results and interest rate updates, directly to your in-box 3-5 times a week. We don't share your details with third parties and you can unsubscribe at any time. To subscribe just click on this link, scroll down to "Property email newsletter"and enter your email address.