Data Insight sets up online property information and valuation reporting tool to compete with QV.co.nz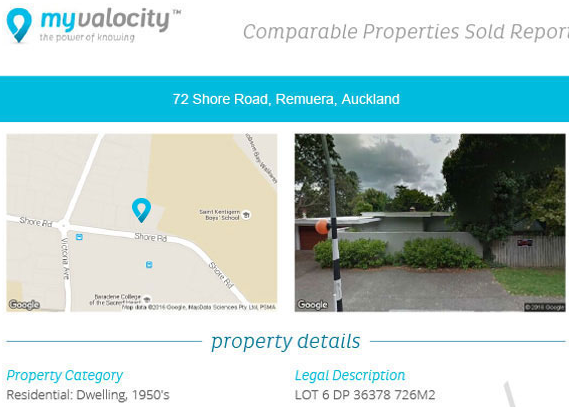 A price war may be about to break out in the online property sales and valuation report market, with a new entrant setting up in competition to established player QV.co.nz
Myvalocity.co.nz is offering similar property-based reports to those provided by QV.co.nz but some of Myvalocity.co.nz's reports are a few dollars cheaper.
For example Myvalocity.co.nz is offering an online valuation of a property for $44.95 compared to the $49.95 QV.co.nz charges for its online valuations and Myvalocity.co.nz will also provide a building consent report for $3.95 compared the $4.95 charged by QV.co.nz.
People will also be able to look up council rating valuations at no charge on Myvalocity.co.nz, while QV.co.nz charges $3.25 for this service, even though many councils publish the information free on their own websites.
Myvalocity.co.nz has been set up by Data Insight, a company which already competes with Quotable Value by providing banks with panel valuation services.
Until now Data Insight has restricted its activities to providing property-based information and research services to corporate clients but with Myvalocity.co.nz the company will now be offering services to the general public as well.
Here are links to the Myvalocity.co.nz and QV.co.nz websites.
You can receive all of our property articles automatically by subscribing to our free email Property Newsletter. This will deliver all of our property-related articles, including auction results and interest rate updates, directly to your in-box 3-5 times a week. We don't share your details with third parties and you can unsubscribe at any time. To subscribe just click on this link, scroll down to "Property email newsletter"and enter your email address.