Housing rents in Christchurch have fallen for 14 months in a row, are rising marginally in Auckland and surging ahead in the Bay of Plenty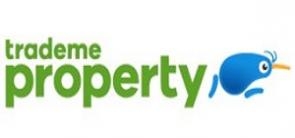 Housing rents in Auckland are rising much more slowly than in other parts of the country and are steadily falling in Christchurch, according to Trade Me Property.
The median asking rent for rental properties advertised on the website in June was $430 a week, which was up just 2.4% compared to June last year.
However when Auckland properties were excluded from those figures the median asking rent goes down to $380 a week while the annual increase goes up to 5.6%.
In Auckland the median asking rent in June was $510 a week, which was up 3% compared to June last year.
The biggest increase in median asking rents was in Marlborough where they were up 21.7% in June compared to a year earlier, followed by the Bay of Plenty where they were up 16.7%.
"Tenants in the Bay of Plenty took a $3,120 hit to the wallet over the past year, with median weekly rent for a typical property up a whopping 17% on a year ago to $420 a week," the head of Trade Me Property Nigel Jeffries said.
However rents haven't been rising in all regions.
In Christchurch the median asking rent in June was $400 a week, down 9.1% compared to June last year.
Jeffries said tenants in Christchurch had benefited from a steady decline in rents but it was a different story for landlords.
"In June, the Garden City entered its 14th consecutive month of rental declines as landlords weathered the economic challenges facing the region," Jeffries said.
The median asking rent in the city had declined by $50 a week since June last year, he said.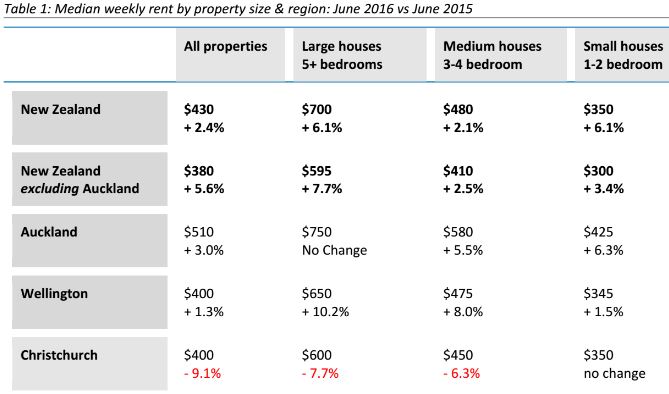 You can receive all of our property articles automatically by subscribing to our free email Property Newsletter. This will deliver all of our property-related articles, including auction results and interest rate updates, directly to your in-box 3-5 times a week. We don't share your details with third parties and you can unsubscribe at any time. To subscribe just click on this link, scroll down to "Property email newsletter"and enter your email address.