NZ's house price inflation more than double that of the UK and US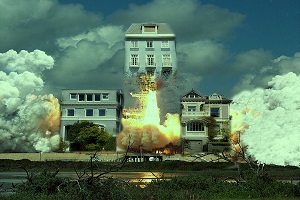 New Zealand has the second highest rate of house price inflation in the world, according to Knight Frank's Global House Price Index.
The Index compares the performance of residential property markets in 55 countries and ranked New Zealand as having the second highest rate of house price inflation at 11.2% in the year to June.
Only Turkey had higher house price inflation at 13.9% and the average of all 55 countries was 4%.
Eleven countries had negative house price inflation including Hong Kong, Singapore, Japan, Brazil and Italy.
This country was well ahead of Australia which was ranked 16th with 6.8%, the UK which was 24th  with 5.2% and the US which came in at 25th with 5.1%.
However when annual inflation is stripped out, giving real house price growth over and above the rate of inflation, this country goes straight to the top of the list with real annual housing price growth of 11%.
Knight Frank's head of Research for Asia Pacific, Nicholas Holt, said government policies were having a major impact on housing markets around the world.
"With the highest real price growth, New Zealand is set to see new lending restrictions introduced, while at the other end of the Index, cooling measures introduced over the past few years in Hong Kong, Taiwan and Singapore continue to bite," he said.
"Taiwan especially is not just feeling the effects of the recent change in Capital Gains Tax, where a levy of up to 45% can be charged on residential disposals within six years, but also the impact of an economic slowdown and the recent presidential election."
Holt said the objectives of housing market regulations in countries where they had been introduced were largely the same: to address issues of affordability and discourage speculation and limit the amount of property-backed debt.
"It has been interesting to witness the different approaches in different countries," he said.
"With the lending restrictions in New Zealand already starting to be implemented, it is likely that some of the froth will be taken out of New Zealand's market over the coming quarters."
You can receive all of our property articles automatically by subscribing to our free email Property Newsletter. This will deliver all of our property-related articles, including auction results and interest rate updates, directly to your in-box 3-5 times a week. We don't share your details with third parties and you can unsubscribe at any time. To subscribe just click on this link, scroll down to "Property email newsletter"and enter your email address.