QV says the new LVR restrictions are pushing prices up faster in smaller centres where prices are still cheap compared to Auckland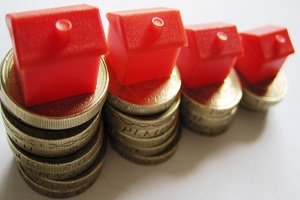 Housing values are rising faster in Queenstown/Lakes, the Waikato, Tauranga and Wellington than in Auckland, according to the latest figures from Quotable Value (QV).
QV says the average value of homes in the Queenstown/Lakes district is now $959,282, up a whopping 30.7% in 12 months.
However the biggest growth in average values has been in Kawerau in the Bay of Plenty, although it has come off a very low price base, with the average value in the town now $150,723, up 43.2% compared to a year ago.
There has also been very strong growth in average values in the Western Bay of Plenty +29.3%, Waikato +28.7%, Tauranga +28.1%, Matamata Piako +26.2%, Rotorua +25%, Opotiki +24.8%, and Wellington +21.2%.
Those areas are leaving Auckland and Christchurch in the shade, with average values across the Auckland region rising by a comparatively modest 15% over the last year, while average values in Christchurch are up a paltry 4.4% (see table below for average values throughout the country).
QV national spokesperson Andrea Rush said the introduction of the new loan-to-value ratio (LVR) restrictions for residential property investors was having less impact in many provincial centres where prices were cheaper than they were in Auckland, Hamilton and Tauranga.
"Despite a clear slowing in activity and demand in the Auckland, Hamilton and Tauranga markets since the introduction of the new LVR restrictions for investors, we are seeing little evidence of a slow down in value growth in these areas," she said.
"Centres with entry level properties under $350,000 less impacted by the new LVR restrictions, most likely due to the new 40% deposit requirement for investment properties being easier to achieve at a lower price point."
The only areas where average values decreased over the last year were the Buller, Grey and Westland districts of the South Island and the south western suburbs of Christchurch.
Suburbs on the easetrn flanks of what was the former Auckland City Council boundary, which inlcude seaside suburbs such as St Heliers and Mission Bay, are the most expensive in the country with an average value of nearly $1.5 million, while the cheapest district within the Auckland region is Franklin on its southern fringe where the average value is $629,381.                                                              
QV House Price Index 
Time period: Three months ended September 30, 2016
 
Territorial authority
Average current value $
12 month change%
3 month change %
 
Auckland Area
      1,031,253
15.0%
5.8%
 
Wellington Area
         553,023
21.2%
7.1%
#
Main Urban Areas
       743,012
14.4%
5.2%
 
Total New Zealand
       619,660
14.3%
4.9%
 
 
 
 
 
 
Far North
370,088
16.0%
5.2%
 
Whangarei
441,244
21.9%
7.1%
 
Kaipara
432,722
20.9%
3.3%
 
Auckland - Rodney
894,816
17.0%
4.8%
 
Rodney - Hibiscus Coast
877,070
16.2%
4.1%
 
Rodney - North
913,102
17.7%
5.3%
#A
Auckland - North Shore
1,207,974
14.8%
6.3%
 
North Shore - Coastal
1,375,501
14.1%
6.1%
 
North Shore - Onewa
975,610
13.9%
6.8%
 
North Shore - North Harbour
1,177,378
17.9%
6.3%
#A
Auckland - Waitakere
824,528
14.5%
6.9%
#A
Auckland - City
1,194,608
13.0%
4.2%
 
Auckland City - Central
1,021,399
11.8%
2.6%
 
Auckland_City - East
1,482,962
13.2%
3.5%
 
Auckland City - South
1,102,652
13.7%
6.0%
 
Auckland City - Islands
1,030,893
16.7%
6.3%
#A
Auckland - Manukau
895,932
17.5%
6.4%
 
Manukau - East
1,154,978
18.1%
6.6%
 
Manukau - Central
690,259
15.8%
6.2%
 
Manukau - North West
764,574
18.2%
5.6%
#A
Auckland - Papakura
667,893
17.4%
6.6%
 
Auckland - Franklin
629,381
13.6%
2.9%
 
Thames Coromandel
617,179
15.5%
6.5%
 
Hauraki
324,503
25.2%
5.6%
 
Waikato
403,728
28.7%
4.7%
 
Matamata Piako
363,587
26.2%
6.4%
#
Hamilton
529,236
27.1%
7.5%
 
Hamilton - North East
676,962
28.1%
7.8%
 
Hamilton - Central & North West
495,317
27.4%
9.6%
 
Hamilton - South East
477,746
25.0%
6.3%
 
Hamilton - South West
461,971
26.5%
6.1%
 
Waipa
464,543
26.7%
6.6%
 
Otorohanga
243,352
21.1%
4.0%
 
South Waikato
168,446
21.6%
8.8%
 
Waitomo
161,574
12.0%
-4.1%
 
Taupo
408,943
16.3%
5.5%
 
Western BOP
574,993
29.3%
9.2%
#
Tauranga
644,297
28.1%
7.4%
 
Rotorua
354,278
25.0%
8.1%
 
Whakatane
364,868
22.0%
4.5%
 
Kawerau
150,723
43.2%
15.1%
 
Opotiki
264,305
24.8%
9.2%
 
Gisborne
253,473
9.8%
6.9%
 
Wairoa
161,110
11.0%
8.8%
 
Hastings
367,227
17.8%
6.3%
#
Napier
393,672
18.1%
5.6%
 
Central Hawkes Bay
230,851
10.5%
-0.3%
 
New Plymouth
398,091
9.9%
2.2%
 
Stratford
223,004
8.7%
2.1%
 
South Taranaki
195,804
4.2%
3.4%
 
Ruapehu
146,822
11.4%
2.5%
 
Whanganui
202,698
12.1%
2.7%
 
Rangitikei
161,468
11.6%
5.6%
 
Manawatu
276,259
12.7%
3.9%
#
Palmerston North
331,617
12.0%
5.0%
 
Tararua
157,975
6.5%
0.9%
 
Horowhenua
239,919
14.9%
5.8%
 
Kapiti Coast
448,253
16.5%
6.3%
#W
Porirua
453,069
19.0%
7.0%
#W
Upper Hutt
401,717
19.2%
9.6%
#W
Hutt
453,291
21.8%
9.6%
#W
Wellington
661,927
21.2%
5.9%
 
Wellington - Central & South
662,607
19.4%
5.6%
 
Wellington - East
718,160
21.8%
4.2%
 
Wellington - North
586,812
22.5%
7.1%
 
Wellington - West
768,997
22.0%
5.6%
 
Masterton
260,551
11.6%
5.9%
 
Carterton
299,768
12.0%
6.5%
 
South Wairarapa
340,907
9.0%
3.8%
 
Tasman
475,427
11.4%
4.2%
#
Nelson
476,817
14.1%
3.5%
 
Marlborough
408,014
13.7%
5.8%
 
Kaikoura
N/A
N/A
N/A
 
Buller
193,319
-2.3%
-7.9%
 
Grey
208,318
-1.2%
-1.8%
 
Westland
233,226
-2.1%
6.6%
 
Hurunui
370,870
3.0%
3.2%
 
Waimakariri
427,804
2.8%
0.0%
#
Christchurch
495,723
4.4%
0.9%
 
Christchurch - East
374,461
3.9%
0.4%
 
Christchurch - Hills
680,165
6.7%
2.5%
 
Christchurch - Central & North
584,553
5.5%
1.2%
 
Christchurch - Southwest
442,873
-2.5%
-4.7%
 
Christchurch - Banks Peninsula
513,548
3.7%
-0.1%
 
Selwyn
535,873
3.7%
0.7%
 
Ashburton
352,761
6.5%
0.6%
 
Timaru
330,999
6.5%
2.6%
 
MacKenzie
379,408
22.3%
6.4%
 
Waimate
218,208
7.0%
0.0%
 
Waitaki
249,895
8.4%
4.9%
 
Central Otago
401,475
20.6%
4.4%
 
Queenstown Lakes
959,282
30.7%
6.7%
#
Dunedin
339,201
12.1%
3.5%
 
Dunedin - Central & North
355,987
13.1%
3.9%
 
Dunedin - Peninsular & Coastal
304,687
11.5%
4.8%
 
Dunedin - South
324,084
12.2%
3.8%
 
Dunedin - Taieri
348,372
11.2%
2.3%
 
Clutha
181,864
9.4%
4.3%
 
Southland
224,231
5.3%
3.4%
 
Gore
197,861
5.8%
1.2%
#
Invercargill
229,991
9.7%
3.9%
Notes on the above data:
 
1. The information included in the above table is based on the monthly QV House Price index. This index is powered by CoreLogic and is calculated based on the sales data entered into CoreLogic's system in the previous 3 month period. For example, information for the period ending June will be calculated based on sales entered between April 1 and June 30.
2. The average current value is the average (mean) value of all developed residential properties in the area based on the latest index. It is not an average or median sales price, as both of those only measure what happens to have sold in the period.
3.  The percentage change over three months, twelve months and since the 2007 market peak are based on the change in the property value index between that time and the current.
4. Any of the statistical data shown in italics are calculated based on a sample set of data that is less than the recommended minimum. These results should be used with caution. Those showing N/A had too few sales to generate an index