Leasehold apartments coming back in to favour with investors but at bargain basement prices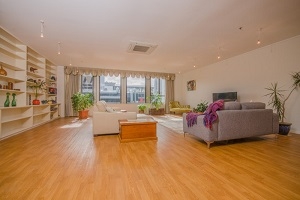 The election of Donald Trump as President of the United States did not appear to have any immediate impact on this week's Auckland apartment auctions, with the auctions generally maintaining the more subdued tone that's been prevalent over the the last month or two and buyers remaining cautious.
The mood of buyers probably wasn't helped by the fact that banks did not move to lower mortgage interest rates after the Reserve Bank cut the OCR by 25 basis points.
At City Sales scheduled auction, held on the same day as the US election but well before the result was known, only one apartment was offered, a 54 square metre  one bedroom unit that could have appealed to owner-occupiers or investors, but it was passed in for sale by negotiation.
At Barfoot & Thompson's apartment auction, held the day after the US elections, five apartments were offered, a mix of units that offered something for both owner-occupiers and investors, but only one was sold under the hammer and the other four were passed in.
At Ray White City Apartments;' auction later the same day, five apartments were offered and three sold under the hammer, with the remaining two passed in.
After a period of being out of favour with investors leasehold apartments are starting to attract investor interest again but they are generally selling at sharply knocked down prices.
A leasehold unit in the Q City building which had housing NZ as its tenant attracted several bids at the Ray White auction and sold for $80,000, a steep discount to its 2005 purchase price of $189,675 (according to QV.co.nz).
At the same auction a 155 square metre freehold, sub-penthouse in the Manhattan building on Albert St sold for $1.1 million and a freehold studio in The Statesman building near the Auckland High Court went for $380,000.
To see the latest auction results, with details of all properties including those that didn't sell and the prices of those that did, go to our Auctions/Sales Results page.
You can receive all of our property articles automatically by subscribing to our free email Property Newsletter. This will deliver all of our property-related articles, including auction results and interest rate updates, directly to your in-box 3-5 times a week. We don't share your details with third parties and you can unsubscribe at any time. To subscribe just click on this link, scroll down to "Property email newsletter"and enter your email address.