House prices nationally rose just 2% in past three months; Auckland average rises to $1.05 mln, but slowest rate of growth in nearly two years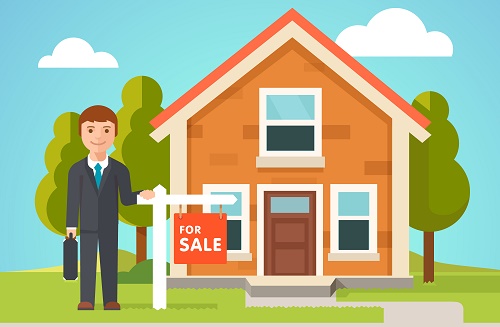 House prices are still rising in most parts of the country, but a trend of slowing growth is continuing in Auckland, Hamilton and Christchurch, according to QV.
This has led to a slower rate of growth nationally.
The latest monthly QV House Price Index shows nationwide residential property values as of November had increased 12.4% in the past year, which is the slowest rate annualised growth rate since May 2016.
The average value nationwide is $624,675. Values rose by 2% in the past three months and are now 50.8% above the previous market peak of late 2007.
When adjusted for inflation the nationwide annual increase drops slightly to 12.1% and values are now 27.8% above the 2007 peak. The full spreadsheet of November pricing information all around the country from QV is available here.
The average value for the Auckland Region is $1,051,387. QV said the Auckland market increased 12.8% year-on-year, which is the slowest rate since January 2015. Home values in the Super City rose by 3.7% over the past three months and are now 92.4% higher than the previous peak of 2007.
When adjusted for inflation, values rose 12.6% over the past year and are 63.1% above the 2007 peak.
QV National Spokesperson Andrea Rush said the latest QV House Price Index figures showed the Queenstown District had followed the Auckland Region in posting an average value over $1 million dollars after recording a massive 32.2% rise in residential property values over the past year.
But elsewhere the picture is changing.
LVRs bite
"...The latest round of LVR restrictions have led to a weaker than normal spring as a reduction in demand for investor housing stock has resulted in more subdued value growth and has seen nationwide quarterly growth to ease back to 2.0%," Rush said.
"While values continue to rise in most parts of New Zealand, the trend of a slowing rate of growth continues for Auckland, Hamilton, and Christchurch."
Rush said too that the Wellington market, which had previously been very buoyant, has now also started to see some of the heat coming out of it as the new LVRs take effect there.
"Regional centres with entry level properties under $300,000 are not seeing the same impact of the new LVRs and many continue to see strong demand and value growth including the Hawkes Bay, Rotorua, the Hauraki and Waipa Districts and Dunedin."
"The latest CoreLogic Buyer Classification Data reveals the new LVR restrictions have not yet led to any significant decline in the share of sales going to multiple property owners; nor to investors in the Auckland market, which has remained at 43%, since they were introduced."
Rush said it was too soon to tell what impact the recent earthquakes will have on property values.
"The recent earthquake series are a reminder that disaster can strike at any time and it is crucial for owner homers to ensure they are adequately insured."  
Auckland's 'two markets'
QV Auckland General Manager, Jan O'Donoghue said, there was "a tale of two different markets in Auckland currently".
"We are continuing to see strong demand in the $1.5 million dollars plus bracket and the new build market which is resulting in high sales prices being achieved for these properties.
"But at the same time there's been a significant reduction in demand for entry level investor housing stock particularly in Manukau over the past month and sales prices for this type of property have reportedly dropped back by as much as 20 to 30% on what was being achieved earlier in the year."
O'Donoghue said there had been a late surge of new listings coming onto the market from people wanting to sell prior to Christmas "and this increased the sense that it's currently more of a buyers' market than it has been since the beginning of the year in some areas".
"The new build and off the plan markets remain strong while demand for older apartments has eased off which may be due to investors having more difficulty raising finance to purchase them.
And O'Donoghue reports there has been a 'Trump effect' on the market.
"Since the US elections there have been reports of higher buyer inquiry from foreigners looking to relocate to New Zealand and also Kiwis living abroad looking to return to New Zealand."
QV House Price Index November 2016

| | | |
| --- | --- | --- |
| Territorial authority | Average current value | 12 month change% |
| Auckland Region | 1,051,387 | 12.8% |
| Wellington Region | 565,631 | 20.6% |
| Main Urban Areas | 751,113 | 12.6% |
| Total New Zealand/Nationwide | 624,675 | 12.4% |
|   |   |   |
| Whangarei | 456,969 | 22.3% |
| Kaipara | 435,635 | 21.8% |
| Auckland - Rodney | 923,594 | 15.2% |
|   Rodney - Hibiscus Coast | 895,003 | 13.3% |
|   Rodney - North | 949,942 | 16.6% |
| Auckland - North Shore | 1,224,477 | 12.5% |
|   North Shore - Coastal | 1,400,984 | 12.6% |
|   North Shore - Onewa | 984,557 | 12.2% |
|   North Shore - North Harbour | 1,188,075 | 13.3% |
| Auckland - Waitakere | 845,864 | 13.1% |
| Auckland - City | 1,222,371 | 11.6% |
|   Auckland City - Central | 1,055,002 | 10.9% |
|   Auckland_City - East | 1,520,825 | 11.2% |
|   Auckland City - South | 1,115,066 | 12.1% |
|   Auckland City - Islands | 1,029,854 | 14.3% |
| Auckland - Manukau | 906,004 | 13.7% |
|   Manukau - East | 1,168,113 | 14.6% |
|   Manukau - Central | 696,784 | 11.9% |
|   Manukau - North West | 7772,913 | 14.2% |
| Auckland - Papakura | 680,134 | 14.2% |
| Auckland - Franklin | 647,904 | 12.6% |
| Thames Coromandel | 623,981 | 14.5% |
| Hauraki | 352,448 | 34.2% |
| Waikato | 426,808 | 29.1% |
| Matamata Piako | 384,954 | 26.8% |
| Hamilton | 536,565 | 23.1% |
|   Hamilton - North East | 684,875 | 23.5% |
|   Hamilton - Central & North West | 498,092 | 22.5% |
|   Hamilton - South East | 488,963 | 23.2% |
|   Hamilton - South West | 468,468 | 22.1% |
| Waipa | 470,996 | 23.5% |
| Otorohanga | 235,430 | 9.0% |
| South Waikato | 180,900 | 25.6% |
| Waitomo | 168,137 | 15.4% |
| Taupo | 406,014 | 13.8% |
| Western BOP | 591,202 | 30.5% |
| Tauranga | 665,155 | 26.5% |
| Rotorua | 372,849 | 27.7% |
| Whakatane | 365,438 | 19.0% |
| Kawerau | 158,602 | 52.9% |
| Opotiki | 247,278 | 13.1% |
| Gisborne | 266,676 | 14.9% |
| Wairoa | 161,579 | 10.8% |
| Hastings | 375,175 | 18.1% |
| Napier | 408,509 | 20.5% |
| Central Hawkes Bay | 245,437 | 15.1% |
| New Plymouth | 405,859 | 8.7% |
| Stratford | 236,127 | 10.6% |
| South Taranaki | 201,440 | 6.7% |
| Ruapehu | 152,444 | 16.1% |
| Whanganui | 205,932 | 11.5% |
| Rangitikei | 156,194 | 8.0% |
| Manawatu | 280,362 | 11.1% |
| Palmerston North | 339,678 | 13.7% |
| Tararua | 164,835 | 9.3% |
| Horowhenua | 250,417 | 18.7% |
| Kapiti Coast | 464,077 | 19.3% |
| Porirua | 473,624 | 21.0% |
| Upper Hutt | 412,077 | 19.6% |
| Hutt | 461,955 | 20.4% |
| Wellington | 683,794 | 22.5% |
|   Wellington - Central & South | 684,851 | 21.2% |
|   Wellington - East | 738,782 | 21.4% |
|   Wellington - North | 603,074 | 23.3% |
|   Wellington - West | 805,182 | 25.1% |
| Masterton | 269.060 | 11.4% |
| Carterton | 309,979 | 18.9% |
| South Wairarapa | 349,779 | 12.4% |
| Tasman | 487,011 | 12.2% |
| Nelson | 489,338 | 15.4% |
| Marlborough | 411,474 | 13.4% |
| Kaikoura | 396,655 | 6.4% |
| Buller | 191,375 | 0.0% |
| Grey | 207,837 | -2.1% |
| Westland | 233,831 | 1.7% |
| Hurunui | 372,520 | 3.9% |
| Waimakariri | 430,041 | 3.1% |
| Christchurch | 501,229 | 4.3% |
|   Christchurch - East | 378,511 | 3.9% |
|   Christchurch - Hills | 677,742 | 4.3% |
|   Christchurch - Central & North | 591,969 | 4.7% |
|   Christchurch - Southwest | 474,906 | 4.3% |
|   Christchurch - Banks Peninsula | 517,646 | 6.2% |
| Selwyn | 543,586 | 4.1% |
| Ashburton | 350,942 | 3.8% |
| Timaru | 332,554 | 6.4% |
| MacKenzie | 397,473 | 20.1% |
| Waimate | 225,320 | 6.8% |
| Waitaki | 253,089 | 10.0% |
| Central Otago | 392.775 | 16.4% |
| Queenstown Lakes | 1,000,205 | 32.2% |
| Dunedin | 341,604 | 11.4% |
|   Dunedin - Central & North | 354,124 | 9.5% |
|   Dunedin - Peninsular & Coastal | 305,738 | 8.9% |
|   Dunedin - South | 325,299 | 13.2% |
|   Dunedin - Taieri | 357,476 | 13.1% |
| Clutha | 188,954 | 11.2% |
| Southland | 225,353 | 6.0% |
| Gore | 202,333 | 9.7% |
| Invercargill | 233,326 | 8.6% |