The average value of homes has fallen for two consecutive months on Auckland's North Shore, Waitakere and Manukau and in most of Hamilton as market cools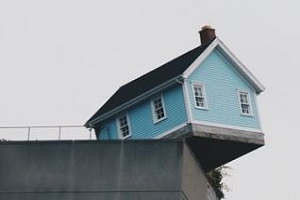 Average house values have begun falling in most of Hamilton and many parts of Auckland as the housing market cools, according to the latest figures from Quotable Value (QV).
The QV House Price Index for January shows average residential property values have fallen for two months in a row on the North Shore and in Waitakere and Manukau, but are continuing to rise in the rest of the Auckland region.
In Hamilton average values have fallen for two consecutive months in the north east, south east and south west suburbs, and fallen for one month in the central and north west suburbs (see table below).
QV Average Residential Property Values
 
Three months ended November 2016
Three months ended December 2016
Three months ended January 2016
Rodney
$923,594
$929,162
$933,456
North Shore
$1,224,477
$1,218,254
$1,214,291
Waitakere
$845,864
$840,639
$836,574
AKL Central Suburbs
$1,222,371
$1,218,979
$1,225,096
Manukau
$906,004
$904,516
$901,422
Papakura
$680,134
$681,953
$684,172
Franklin
$647,904
$659,906
$660,557
Hamilton North East
$684,875
$681,272
$678,886
Hamilton Central & NW
$498,092
$499,701
$489,611
Hamilton South East
$488,963
$484,566
$482,333
Hamilton South West
$468,468
$467,435
$466,235
However average values continue to rise in most other parts of the country, with the average value of homes throughout the country hitting $631,302 in January, up 13.5% compared to a year earlier.
And average values in Auckland and Hamilton remain well up on a year ago, with the average value of an Auckland home at $1,047,699 in January, up 12.8% compared to a year ago. And in Hamilton the average value was $531,337, up 18.6% compared to a year ago.
QV Homevalue Auckland manager James Steele said prices in Franklin and Pukekohe on the city's southern flank remained strong as buyers looked further afield to find more affordable properties, and there had been a similar trend in the north of the city in Rodney.
"Meanwhile, the Waitakere, North Shore and Manukau housing markets have been slow going with vendors having to adjust their price expectations down to sell and open home attendances have been slow from November through January," he said.
In Hamilton a two speed market had developed.
"We continue to see two tiers in the Hamilton housing market with properties above $550,000 continuing to attract buyers and those below $550,000 failing to sell at auction and taking longer to sell," QV Homevalue valuer Stephen Hare said.
This was because investors were less active in the market and there was less competition for first home buyers, he said.
Other districts around the country where average values declined in January compared to December were Kaipara, Otorohanga, Waitomo, Opotiki, Wairoa, Stratford, Tararua, Wellington City West, Tasman, Kaikoura, Buller, Grey District, and Gore.
All other places apart from Auckland and Hamilton posted gains in their average values (see chart below for average values throughout the country):
QV House Price Index January 2016
Territorial authority
Average  value January  2016
12 month change%
3 month change %
Far North
389,811
18.6%
8.3%
Whangarei
463,319
19.8%
2.5%
Kaipara
463,896
25.9%
6.4%
Auckland - Rodney
933,456
13.7%
1.6%
Rodney - Hibiscus Coast
908,966
12.8%
1.3%
Rodney - North
961,450
14.5%
2.3%
Auckland - North Shore
1,214,291
12.5%
-0.5%
North Shore - Coastal
1,387,368
13.2%
-0.3%
North Shore - Onewa
971,364
11.2%
-1.9%
North Shore - North Harbour
1,189,924
12.8%
0.9%
Auckland - Waitakere
836,574
13.6%
-0.1%
Auckland - Central Isthmus 
1,225,096
12.1%
1.3%
Auckland City - Central
1,065,420
12.0%
2.4%
Auckland_City - East
1,532,815
12.3%
2.4%
Auckland City - South
1,107,912
11.9%
-0.4%
Auckland City - Islands
1,036,288
14.8%
0.3%
Auckland - Manukau
901,422
13.7%
-0.5%
Manukau - East
1,158,197
13.9%
-1.3%
Manukau - Central
686,567
11.6%
-1.8%
Manukau - North West
781,110
15.7%
1.6%
Auckland - Papakura
684,172
12.6%
0.2%
Auckland - Franklin
660,557
13.1%
2.9%
Thames Coromandel
645,780
16.9%
3.6%
Hauraki
359,520
30.3%
10.8%
Waikato
441,525
25.1%
4.9%
Matamata Piako
398,682
27.0%
8.4%
Hamilton
531,337
18.6%
-1.1%
Hamilton - North East
678,886
20.1%
-1.2%
Hamilton - Central & North West
489,611
15.9%
-2.2%
Hamilton - South East
482,333
18.0%
-1.5%
Hamilton - South West
466,235
17.5%
-0.3%
Waipa
490,723
23.6%
5.3%
Otorohanga
243,964
9.2%
0.5%
South Waikato
188,852
32.9%
8.2%
Waitomo
172,405
13.4%
4.8%
Taupo
418,130
13.6%
1.2%
Western BOP
575,089
21.1%
-3.6%
Tauranga
672,752
20.7%
3.2%
Rotorua
379,865
28.7%
4.8%
Whakatane
380,691
21.5%
1.8%
Kawerau
177,183
57.5%
16.6%
Opotiki
248,261
15.1%
-4.5%
Gisborne
271,632
17.2%
5.9%
Wairoa
161,966
9.1%
-1.9%
Hastings
392,182
21.1%
7.1%
Napier
419,099
20.3%
5.8%
Central Hawkes Bay
253,787
12.6%
9.1%
New Plymouth
415,761
11.3%
3.3%
Stratford
234,372
10.0%
1.7%
South Taranaki
198,934
3.8%
-1.4%
Ruapehu
156,971
17.2%
3.8%
Whanganui
207,752
8.5%
1.6%
Rangitikei
163,111
8.8%
2.5%
Manawatu
289,350
13.1%
4.3%
Palmerston North
348,581
15.1%
4.0%
Tararua
163,877
4.3%
0.9%
Horowhenua
258,047
19.0%
7.2%
Kapiti Coast
482,723
22.7%
5.4%
Porirua
484,164
21.4%
3.0%
Upper Hutt
433,538
23.8%
6.9%
Hutt
482,632
23.5%
4.8%
Wellington
702,081
21.1%
4.6%
Wellington - Central & South
703,433
20.6%
4.4%
Wellington - East
753,259
19.3%
4.3%
Wellington - North
627,791
23.0%
5.6%
Wellington - West
808,685
20.5%
3.0%
Masterton
276,020
13.2%
4.8%
Carterton
321,476
18.0%
4.8%
South Wairarapa
370,839
15.7%
7.5%
Tasman
498,111
14.2%
2.6%
Nelson
508,343
16.4%
5.0%
Marlborough
423,753
14.7%
3.2%
Kaikoura
398,058
10.0%
2.7%
Buller
183,573
-1.1%
-2.7%
Grey
211,780
6.6%
3.6%
Westland
234,405
3.6%
1.1%
Hurunui
378,276
6.1%
3.6%
Waimakariri
434,854
3.5%
1.1%
Christchurch
497,539
2.8%
-0.2%
Christchurch - East
371,157
0.8%
-1.5%
Christchurch - Hills
667,077
2.0%
-2.0%
Christchurch - Central & North
588,632
3.7%
0.2%
Christchurch - Southwest
477,247
3.9%
1.4%
Christchurch - Banks Peninsula
514,403
4.0%
1.3%
Selwyn
547,094
3.8%
1.0%
Ashburton
348,788
2.2%
-0.5%
Timaru
335,449
7.1%
0.6%
MacKenzie
420,915
26.9%
9.7%
Waimate
229,085
7.5%
4.4%
Waitaki
260,433
12.2%
3.2%
Central Otago
411,111
18.6%
0.6%
Queenstown Lakes
1,032,560
30.7%
6.0%
Dunedin
359,055
15.5%
5.1%
Dunedin - Central & North
372,295
14.0%
5.0%
Dunedin - Peninsular & Coastal
320,180
12.9%
4.8%
Dunedin - South
342,080
16.7%
4.6%
Dunedin - Taieri
375,669
17.5%
6.0%
Clutha
190,208
12.2%
3.5%
Southland
236,549
9.6%
7.2%
Gore
200,826
7.4%
0.7%
Invercargill
239,252
11.0%
4.3%
 
 
 
 
Auckland Area
     1,047,699
12.8%
0.2%
Wellington Area
   582,322
20.6%
4.2%
Main Urban Areas
        754,572
13.6%
0.9%
Total NZ
  631,302
13.5%
1.4%