SFO accuses foursome of fraudulently obtaining $40 million from ANZ to build the Waldorf Celestion Apartment Hotel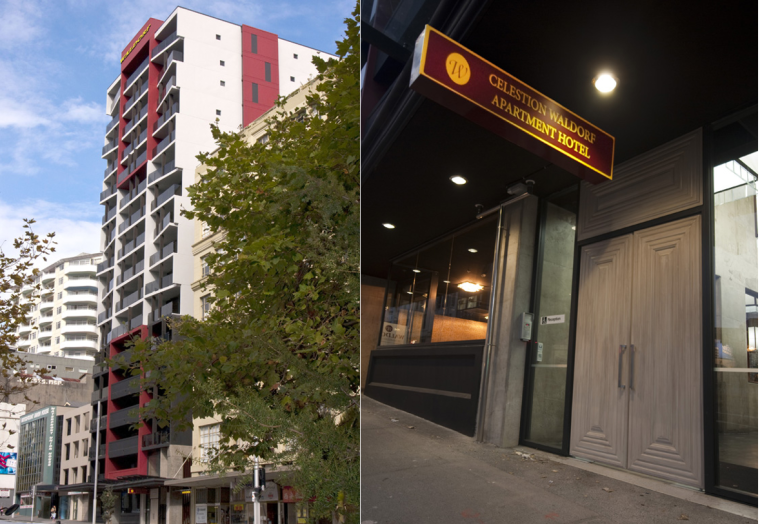 Four people are being accused of fraudulently securing a $40 million loan from ANZ to develop the Waldorf Celestion Apartment Hotel in central Auckland.
The Serious Fraud Office (SFO) alleges the group made false statements and used forged documents to get a loan enabling Emily Projects Limited to develop the hotel/apartments on Anzac Avenue.
It's laid Crimes Act charges in the Auckland District Court against property developer Leonard Ross, company director Michael Wehipeihana, self-employed consultant Vaughn Foster, and one other with name suppression.
They each face four charges of 'obtaining by deception' and two charges of 'using forged documents'.
SFO Director Julie Read says: "The SFO alleges that the defendants conspired to mislead ANZ to secure a loan facility.
"The banks are entitled to expect that businesses will provide accurate information in support of their loan applications and a failure to do so may have cost implications for all."
Emily Projects Ltd was incorporated in 2008 and went into liquidation in 2012.
Ross, its director, individually and through his liquidated company Tasman Cook Holdings Limited, owned 55% of the shares.
The final liquidation report prepared for the company in October 2015 says: "Asset realisations during our administration of the liquidation total $610,244. They relate to recoveries from cash at bank, interest and GST refunds.
"Two non-investor claims were received from unsecured creditors totalling $671,000. We also received 53 investor claims totalling $2,890,951.
"A first and final distribution of $420,310 was made to unsecured creditors being 11.8 cents in the dollar."
The SFO cannot reveal any more information about the case. The defendants will next appear in court on April 12.