Wellington is staring down the barrel of a housing crisis if Council does not move on reform of housing plan - Deputy Mayor Eagle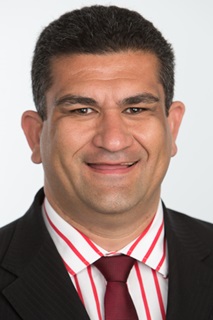 Wellington will be staring down the barrel of a housing crisis if the city's council does not move now to lift the supply of housing, Deputy Mayor Paul Eagle warned councillors on Thursday.
With rental housing "scarce" and "housing affordability…a problem," Eagle said more could be done to improve Wellington's building consent process and free up land for development.
The council's City Strategy Committee met Thursday to discuss its Draft City Housing Strategic Investment Plan. Eagle, who is set to replace Labour's Annette King in Wellington's Rongotai electorate in September's general election, holds the housing portfolio.
The session focussed on a plan to increase the amount of council-owned social housing in Wellington by an extra 750 homes. However, the discussion also touched on the broader private housing market in the city.
Figures provided by the council show officials consider construction has lagged population growth by about 3,600 dwelling units since mid-2003.
While Wellington housing affordability had been reasonably stable in recent years, there is evidence of increasing pressure on the market, a discussion document on the draft plan submitted by Eagle said.
The document cited a 10% increase in rental bonds lodged in Wellington between 2001 and 2013, against a 17% rise in population over that time.
"This suggests that the reduced rental turnover in this period is limiting rental opportunities and anecdotally is reflected in increased competition for rental property," it said.
Meanwhile, supply has been constrained since 2008: "There have been fewer houses to buy in Wellington – a constraint on housing choice."
Wellington City Council is relatively rare among peers in that it is the biggest provider of social housing in the city.
In 2007 it signed a deed with central government for the upgrade of its social housing stock, requiring the council to remain in social housing at approximately the same levels until 2037. The Crown committed $220m towards the $400m programme. That central government contribution has been fully drawn.
However, due to increasing housing pressures in the city, that model is not sustainable and needs to change, Eagle said. Councillors agreed on the draft plan's recommendation to increase the council-owned housing stock of about 2,200 by 750 extra homes. The plan would see 200 new homes within three years, a further 300 by six years out and 2250 new homes in years seven-ten.
Read more on the draft plan here.
Reports of Wellington's housing situation have become more prevalent in recent weeks. Fairfax reported this week on 40 flat-hunters queuing to view a flat in Mt Cook. Radio NZ has detailed the concerns of a social housing provider that there is a shortage of social housing in the city.
Prime Minister Bill English told media the squeeze was a "problem of success," and noted the council's recent efforts to move on this front.
See Interest.co.nz's Home Loan Affordability Reports for the Wellington region here. See the growth in Wellington's median house price in the chart below - 8th tab: