Wellington Mayor Lester says Council will "encourage" house building on 490 hectares of private land on greenfield city fringe which could accommodate 2,750 new homes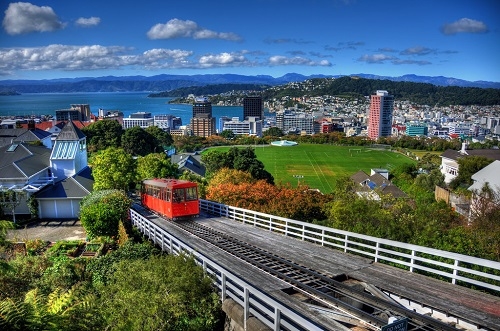 Wellington Mayor Justin Lester says the City Council will look at ways to "encourage" development on 490 hectares of privately owned city fringe land - enough, he says, to accommodate 2,750 new homes.
In an announcement Monday, Lester said the land would meet an estimated 14 years of demand for Wellington Greenfield sections. Lester in a press release did not name the land owners, and the council did not wish to comment further.
But Interest.co.nz understands the majority of the land is owned by Rodney Callendar, who helped develop the city's Churton Park suburb. The call from Lester was designed as a friendly poke to the land owners, it is understood, rather than an antagonistic move from the Council.
Callendar owns land in the residentially zoned Lincolnshire Farm area in North Wellington.
In a Fairfax article last year on land development opportunities in the city, Lincolnshire Farm was tipped along with Takapu Valley and Ohariu Valley as potential greenfield development sites in Wellington
See the announcement from the Wellington City Council below:
The Capital will look at ways to encourage the development of thousands of new homes on the city fringes over the next ten years, says Wellington Mayor Justin Lester

Speaking at his State of the City speech today, the Mayor says he views opening up new land as a crucial way to address the city's housing issues.

"I'm announcing today that we will be using our next Long Term Plan to develop ways to encourage owners of land on the city fringes to develop it for new homes on the market.

"Right now, Council officers have identified 490 hectares of undeveloped land – enough for 2750 new homes – enough to meet an estimated 14 years of demand for greenfield sections. Of those 490 hectares, 90% is owned by just two groups.

He says there is strong public interest in increasing competition for development of that land.

"Everyone knows if we want to keep housing affordable in Wellington, we have to be developing new land and building new homes. We've had good discussions with central government about our intention to increase competition in that area and they are supportive," says the Mayor.

"Council has already done its part – we've announced we will be building 750 new units of social and affordable housing over the next decade on the land that we own. Now, it's time to look at ways we can encourage private sector owners to do the same.

"We will be developing specific measures over the coming months but I want to signal today that we will look at every available option – including financial incentives or penalties – to ensure our city has the pipeline of new homes it needs.