QV says average dwelling values are falling in Auckland and Christchurch, still rising in Wellington and Dunedin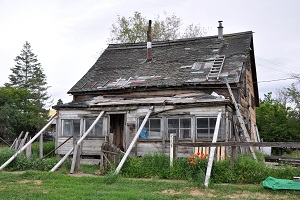 By Greg Ninness
It could be the end of capital gains for the housing market with average dwelling values plateauing in April, according to Quotable Value (QV).
The average value of all homes throughout the country was $631,147 in April, down slightly from the record $631,432 set in March.
Since January, QV's national average dwelling value has stayed within an extremely tight range of just a few hundred dollars, ranging from $631,147 to $631,432, suggesting values have peaked.
QV said quarterly growth in residential property values was zero over the last three months.
"Nationwide quarterly value growth has plateaued over the past three months as the housing market continues to be constrained by the latest round of LVR [loan-to-value ratio mortgage] restrictions," QV National Spokesperson Andrea Rush said.
"Nationwide sales volumes have continued to be relatively weak and despite sales picking up in March compared to February, they were at their lowest level for March since 2014."
In Auckland the average value of all homes in the region dropped a tad to $1,043,830 in April compared to $1,045,362 in March.
But Auckland values have also remained in a narrow band since they peaked at $1,051,387 in November last year.
That suggests Auckland property values have also plateaued and may now be falling, but only very slowly.
A similar trend is evident in Christchurch, where the average residential property value dropped back to $495,855 in April from $497,120 in March after peaking at $501,229 in November last year.
But the Wellington region is going against the trend, with average property values there hitting a new record of $602,230 in April, the first time they have gone above $600,000.
However the rate of value growth was slowing in Wellington, Rush said, which suggested values could be approaching their peak there as well.
The rate of value growth had also slowed considerably in Tauranga and Queenstown, Rush said.
Here is a brief overview of the markets in the larger centres around the country:
Auckland. Average dwelling value $1,043,830.
QV Auckland Homevalue manager James Steel, said buyers in Auckland were hunting for good deals.
"Well presented properties in decent locations are still selling well although it's taking little longer than when the market was very hot and properties which are in poor condition or have issues are sitting around for a lot longer if vendors are unwilling to negotiate on price," he said.
 Hamilton. Average dwelling value $538,832.
The level of interest in Hamilton properties was not as strong as it was late last year but homes were still selling, QV Homevalue valuer Stephen Hare said.
"With the heat now having come out of the market, auctions have become the less attractive course of action, with more properties being passed in," he said.
Tauranga. Average dwelling value $678,643.
The rate of value growth in Tauranga has been slowing since the introduction of LVR restrictions late last year and was up just 0.9% over the last three months.
Some agents were reporting a softening of sales of investment properties, but well located properties over $1 million continued to be in good demand, QV Homevalue valuer David Hume said.
Wellington region. Average dwelling value $602,230.
Wellington region values have risen by 3.4% over the last three months with the biggest rises occurring in Porirua where they were up by 5.5%, followed by Lower Hutt 4.3% and Wellington City 3.1%.
QV Homevalue valuer David Cornford said value growth in Porirua and the Hutt Valley was being supported by first home buyers, while the Wellington City market had slowed because first home buyers found it too expensive.
"The number of listings has increased and this has taken some of the heat out of the market," he said.
Christchurch. Average dwelling value $495,855.
Average values decreased in most parts of Christchurch over the last three months and are now only 1.4% higher than they were 12 months ago.
"While there is still plenty of of building going on around Christchurch, the residential market does appear to be flat lining in terms of value growth," QV Homevalue valuer Daryl Taggart said.
Dunedin. Average dwelling value $371,739.
The average value of homes in Dunedin has risen 3.5% in the last three months and 17% in the last 12 months.
"Properties continue to sell quickly, particularly those within the mid-value range, and values appear to be continuing to strengthen," QV Homevalue valuer Duncan Jack said.
QV House Price Index_30APR2017-0c678aecf571b3af1999fb4db039596566d2df1b.xlsx