'There are plenty of options for people looking to buy and the fear of missing out is long gone,' - QV's House Value Index report for June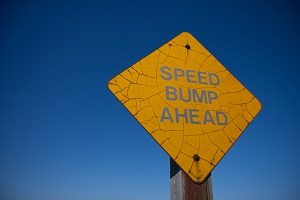 Average housing values are flat in Auckland, increasing more slowly in Wellington and falling slightly in Christchurch, according to the latest figures from Quotable Value (QV).
The average value of all homes throughout the entire country was $639,051 in June, up 8.1% on June last year, according to the
QV Value Index for June.
Housing values remain elevated in almost all areas of the country compared to a year ago, with only five districts having lower average values in June than they did in June last year.
They were Buller $186,087 (-11.4%), Grey District $211,263 (-0.4%), Christchurch East $372,246 (-0.2%), Banks Peninsula $507,672 (-1.3%) and Ashburton $347,807 (-0.8%).
The biggest annual increase in average values was in Kawerau in the Bay of Plenty, where the average dwelling value was $181,797 in June, still extremely modest compared to most other places the country but up 38.8% on June last year.
Average dwelling values are highest in the eastern suburbs of central Auckland, which includes suburbs such as Remuera and Mission Bay, where the average value was $1,534,921 in June, up 7.1% compared to a year ago, followed by coastal North Shore where the average dwelling value was $1,376,695 in June, up 6.2% compared to a year earlier.
The only place outside of Auckland where average dwelling values are above $1 million is Queenstown-Lakes, where it was $1,071,995 in June, up 19.2% on a year ago.
However although average housing values are well up on 12 months ago in most areas, there are signs that values are easing.
In Auckland and Hamilton values appear to have plateaued while the rate of value growth in Wellington is slowing and in Christchurch they have fallen marginally.
Here are QV's main centre summaries:
Auckland
Values across the Auckland Region are continuing to plateau with values remaining steady over at 0.0% change over the past three months.

Values have continued to rise in some parts of the Auckland region but have decreased in others.

Auckland City – Islands rose the most over the past quarter with values rising 3.1% since April and 13.3% year on year.

Rodney-North also continued to increase more quickly than other parts of the city up 2.2% over the past three months and 13.6% year on year.

Values decreased in the Auckland City apartment market and also Auckland City East and South; as well as in Waitakere, Manukau-North West, Papakura and Franklin over the past three months.  
 
QV Auckland homevalue Manager, James Steele said, "There has been a drop in the level of activity in the Auckland market and sales volumes are down by 30% on the same time last year and we are now seeing an easing back on sale prices at most levels." 
 
"A key characteristic of the market is that it is more difficult than it has been to obtain finance. Lenders are asking a lot more questions than they used to, and are taking longer to process loans and get approvals back to customers."
 
"Building activity is also slowing as builders are finding building costs have increased but they are not achieving the same sale prices as they were last year."
 
"There are still some opportunities for first home buyers to purchase homes in Takanini, Papakura and Pukekohe priced under the KiwiSaver first home buyers' scheme cap at $650,000."
 "However there are reports of deals falling over as buyers are finding it increasingly difficult to raise finance under banks' increasingly strict lending criteria."
 
"Well-presented, well-maintained properties in desirable locations sell well, but properties that don't tick those boxes can sit on the market for longer."
 
"There are plenty of options for people looking to buy, and the fear of missing out is long gone."
 
Hamilton  
Hamilton City home values are rising again up by 1.2% over the past three months and 9.5% year on year.

Values are now 49.2% higher than the previous peak of 2007. The average value in the Hamilton is now $539,357.
 
QV homevalue Hamilton valuer, Stephen Hare said, "Values in the Hamilton city market have plateaued over the past month. "
 
"However, sales volumes have picked up recently, however the average time on the market for a residential property has lengthened and this is giving buyers more opportunity to negotiate on price and conditions of purchase."
 
"With the heat now having come out of the market clearance rates have fallen at auctions, however properties continue to see multi offers and many are still selling above the asking prices."
 
"In turn listing prices or negotiations are becoming the more desirable option with people less inclined to take risk auctioning in the current market."
 
The drop off in the number of investors at the entry level of the market has created more opportunities for first home buyers, who were previously getting beaten when vying for properties."
 
"There are a good number of low-mid homes currently on the market in the lower price bracket of between $350K and $500K which is giving first home buyers a better chance to get into the market.
 
Tauranga
Tauranga home values have increased by 14.6% year on year and 1.6% over the past three months.

Values there are now 42.8% higher than the previous peak of 2007.

The average value in the city is $687,364. Meanwhile, Western Bay of Plenty values have increased 16.3% year on year and 3.7% over the past three months. The average value in the district is now $612,363.
 
QV homevalue Tauranga, Registered Valuer, David Hume said, "Demand for Mount Maunganui based properties remains strong and record prices continue to be achieved.
 
"Desirable suburbs around Tauranga such as Matua, Bethlehem and the Avenues are also continuing to see strong levels of demand and record prices being achieved for well-located and presented properties."
 
"The Western Bay of Plenty market is also showing steady demand although at the same frantic levels seen throughout 2016 and values are still rising but not as quickly as they were."
 
"Strong migration to the area and a lack of rental accommodation continues to push rents up, with Tauranga now the third most expensive city in New Zealand and an average rental of $475 per week."
 
"Activity in the investor market is at more normalised levels to that witnessed through 2015/16 as a result of the LVR restrictions to 40% equity required."
 
Wellington   
The QV House Price Index shows quarterly value growth in the Wellington region has eased back from previous highs of 5 to 6% a quarter to 2.4% over the past three months.

Values were up 18.0% in the year since June 2016 and are now 33.8% higher than in the previous peak of 2007. The average value across the wider region is now $609,552.
 
The Kapiti Coast District once again saw the highest quarterly value growth rising 5.3% over the past three months; followed by Wellington City's Western suburbs where values rose 4.3% over the same period.

Meanwhile, values dipped slightly by 0.4% in Porirua in the three months since April.
 
QV homevalue Registered Valuer, David Cornford said, "The Wellington market remains robust however the rate of value growth has slowed considerably."
 
"The onset of winter has seen a decrease in buyer demand and the market is relatively quiet with less active buyers compared to the same time 12 months ago."
 
"First home buyers however remain active in the market and well-presented and well located properties are still selling well and are generally achieving strong prices.

However, properties with undesirable characteristics are taking longer to sell and buyers appear to be adopting a more cautious approach regarding their purchasing decisions and they are in less of a hurry compared to 12 months ago."
 
"New listings and overall listings are up compared to the same time last year and the number of days it's taking properties to sell has also risen. When you add to this the fact that sales volumes are lower compared to the same time last year and the rate of value growth has eased back, we can confirm we are now seeing an overall slowing in the market."
 
Christchurch 
Christchurch City values remain flat rising just 1.1 % in the year since June 2016 and they decreased slightly by 0.1% over the past three months. Values in the city are now 30.8% higher than the previous peak of 2007.
 
QV homevalue Christchurch, Registered Valuer Daryl Taggart said, "It's definitely winter in the Christchurch housing market with a slow-down in activity and demand and a corresponding stagnation is value growth being seen."

"Listings levels are higher and homes are taking longer to sell in the market currently.

"It appears there is less optimism and confidence in where values are going in the market currently and it's not only taking longer to sell property here but it's also harder to buy with banks being stricter with their lending criteria. "

Dunedin
Dunedin home values are continuing the upward trend seen over the past 18 months and the market is seemingly unaffected by recent LVR restrictions or stricter lending criteria that is effecting sales volumes in other parts of the country.
 
Home values in the city rose 14.6% in the year since June 2016 and 3.2% over the past three months and values are now 31.1% above the previous peak of 2007. The average value in the city is now $375,371.
 
QV homevalue Dunedin Valuer, Aidan Young said, "Demand remains strong in the Dunedin market and there is currently a shortage of properties listed for sale which is typical for the winter months."
 
"With supply out-stripping demand in the market, multi-offer scenarios remain common for well-presented properties in desirable locations and first home buyers remain active in the market."
 
The strongest annual growth has been seen in the Dunedin Peninsular and coastal suburbs with values there up 19.2% in the year to June. "Meanwhile, quarterly growth has been strongest in Dunedin's Southern and Central suburbs."