Auckland Council's rating valuations have tended to rise the most in the cheaper parts of town, which will probably also face the heftiest rates increases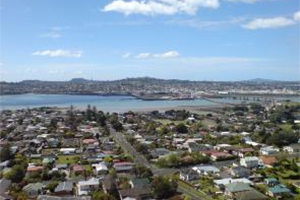 Auckland Council's rating valuations have increased by 50% or more in almost of third of the city's suburbs and districts since the last revaluations took place three years ago.
The average increase across the entire region was 46% and of the 237 suburbs and districts, 74 (31%) recorded rises of 50% or more.
The biggest increase of 151% was in Paerata/Runciman on the region's southern flanks, followed by Wainui/Waitoki (+102%) north of Kaukapaka in rural Rodney.
Other areas to record very high revaluations gains were Drury (+81%), Karaka/Kingseat (+73%), Rosehill near Papakura (+73%), Surfdale on on Waiheke Island (+71%), and Westgate (+86%) and Whenuapai (+74%).
A notable feature of the latest revaluations is that values in areas that have traditionally been considered the most affordable housing areas have generally risen at a much greater pace than the more expensive areas.
Cheaper housing areas include Otara (+64%), Otahuhu (+58%), and Massey (+55%), which have recorded value rises greater than the regional average of 46%.
But areas such as Epsom (+39%), Grey Lynn (+40%), Herne Bay (+42%), and Remuera (+42%) have posted value increases below the national average.
The greater growth of values in the more affordable areas is probably the result of speculative investor activity driving up prices, as investors chased capital gains ahead of rental income growth over the last few years, whereas buyers in more affluent suburbs are more likely to be owner-occupiers.
Unfortunately that also means that in percentage terms, rates increases are likely to be greatest in the cheaper parts of town, where people tend to have lower incomes, and lower in the higher priced suburbs where incomes tend to be higher.
Here's the full list of indicative value changes by suburb/district:
IndicativeValueChanges2017.pdf
The latest rating valuations for individual properties are available on Auckland Council's website: