Average property values rocketed up in Wellington over the last 12 months, headed sideways in Auckland and took a dip in Christchurch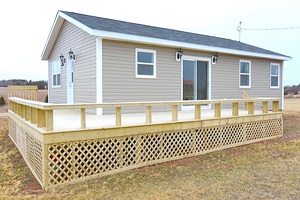 Average residential property values in the Auckland Region have risen just 0.7% over the last 12 months while average values in the Wellington region are up 9% and in Christchurch they have dropped 0.6%, according to Quotable Value's latest valuations.
Values have also risen only modestly in Hamilton, (+2.6%) and Tauranga (+3.9%) over the last 12 months but are up more strongly in most other provincial centres.
Major centres posting double digit annual increases in average property values include Whangarei +10%, Napier +15.4%, Hastings +15.7%, and Masterton +18.6%. (See the table below for all districts).
Within the Auckland region, there have been strong increases in average values in Kaipara +9.2% and the Gulf Islands +12.6%, while most other parts of Auckland recorded annual increases of between 0.3% in Manukau and 2.9% in Central Auckland's eastern suburbs.
Average values declined in Waitakere -1.6%, the southern suburbs of Central Auckland -0.3% and north west Manukau -0.6%, compared to a year ago.
"The signs do suggest that the heat has been taken out of the market and buyers are showing less urgency," QV's Auckland Property Consultant William Liew said.
That contrasts with the Wellington market where average values have risen strongly in the last 12 months.
The biggest annual incarese was in Porirua +13.4% followed by Kapiti Coast +12.9%, while average values in the Hutt Valley were around 8.5% and in Wellington City values increased by between 8.1% and 9.3% over the year.
"A lack of housing supply, coupled with a recent increase in population, continues put upward pressure on values," QV Wellington Senior Consultant David Cornford said.
"This tight supply is creating strong demand for vacant land a new builds, particularly in the outer Wellington regions including Churton Park, Grenada and Aotea."
In Christchurch values have been lacklustre, posting an overall decline of -0.6% over the last 12 months.
Average valuations were down compared to a year ago in four of the city's six districts and up less than 0.3% in the other two.
"A high supply of housing stock and a lack of demand are driving low value growth," QV Christchurch Senior Consultant Daryl Taggart said.
    QV House Price Index - Three Months to January 2018
| | | | |
| --- | --- | --- | --- |
| Territorial authority | Average current value | 12 month change% | 3 month change % |
| Auckland Region  |           1,054,974 | 0.7% | 1.6% |
| Wellington Region |               634,811 | 9.0% | 4.0% |
| Main Urban Areas |               787,740 | 4.4% | 3.7% |
| All New Zealand  |               671,531 | 6.4% | 3.8% |
|   |   |   |   |
| Far North | 421,197 | 8.1% | -0.1% |
| Whangarei | 509,857 | 10.0% | 2.9% |
| Kaipara | 506,745 | 9.2% | 0.3% |
| Auckland - Rodney | 947,856 | 1.5% | 1.5% |
| Rodney - Hibiscus Coast | 927,897 | 2.1% | 1.5% |
| Rodney - North | 969,140 | 0.8% | 1.5% |
| Auckland - North Shore | 1,228,920 | 1.2% | 2.3% |
| North Shore - Coastal | 1,410,765 | 1.7% | 3.5% |
| North Shore - Onewa | 977,381 | 0.6% | -0.4% |
| North Shore - North Harbour | 1,199,720 | 0.8% | 2.6% |
| Auckland - Waitakere | 822,871 | -1.6% | 0.5% |
| Auckland - City | 1,245,682 | 1.7% | 1.8% |
| Auckland City - Central | 1,078,359 | 1.2% | -0.1% |
| Auckland_City - East | 1,576,640 | 2.9% | 2.7% |
| Auckland City - South | 1,104,859 | -0.3% | 1.3% |
| Auckland City - Islands | 1,166,941 | 12.6% | 4.7% |
| Auckland - Manukau | 904,158 | 0.3% | 1.2% |
| Manukau - East | 1,161,381 | 0.3% | 0.9% |
| Manukau - Central | 703,189 | 2.4% | 1.9% |
| Manukau - North West | 776,208 | -0.6% | 1.6% |
| Auckland - Papakura | 700,283 | 2.4% | 2.3% |
| Auckland - Franklin | 673,514 | 2.0% | 1.2% |
| Thames Coromandel | 704,581 | 9.1% | -3.9% |
| Hauraki | 373,471 | 3.9% | -3.1% |
| Waikato | 470,218 | 6.5% | 2.8% |
| Matamata Piako | 432,464 | 8.5% | 1.0% |
| Hamilton | 544,935 | 2.6% | 0.3% |
| Hamilton - North East | 692,145 | 2.0% | 0.5% |
| Hamilton - Central & North West | 494,164 | 0.9% | -0.9% |
| Hamilton - South East | 494,488 | 2.5% | 0.3% |
| Hamilton - South West | 492,551 | 5.6% | 1.8% |
| Waipa | 530,898 | 8.2% | -0.7% |
| Otorohanga | 293,089 | 20.1% | -3.7% |
| South Waikato | 225,800 | 19.6% | 6.2% |
| Waitomo | 204,268 | 18.5% | 4.0% |
| Taupo | 467,505 | 11.8% | 4.5% |
| Western BOP | 617,120 | 7.3% | -1.7% |
| Tauranga | 698,875 | 3.9% | 1.7% |
| Rotorua | 417,258 | 9.8% | 3.2% |
| Whakatane | 411,370 | 8.1% | 0.3% |
| Kawerau | 187,011 | 5.5% | -1.3% |
| Opotiki | 302,220 | 21.7% | 11.4% |
| Gisborne | 296,435 | 9.1% | 0.9% |
| Wairoa | N/A       | N/A | N/A |
| Hastings | 453,616 | 15.7% | 3.9% |
| Napier | 483,759 | 15.4% | 3.5% |
| Central Hawkes Bay | 307,507 | 21.2% | 8.0% |
| New Plymouth | 439,011 | 5.6% | 2.1% |
| Stratford | 251,136 | 7.2% | -2.6% |
| South Taranaki | 209,745 | 5.4% | -0.4% |
| Ruapehu | 174,029 | 10.9% | 0.8% |
| Whanganui | 238,248 | 14.7% | 4.4% |
| Rangitikei | 195,601 | 19.9% | 4.8% |
| Manawatu | 326,418 | 12.8% | 2.0% |
| Palmerston North | 379,248 | 8.8% | 2.5% |
| Tararua | 183,896 | 12.2% | 1.3% |
| Horowhenua | 300,771 | 16.6% | 3.7% |
| Kapiti Coast | 544,874 | 12.9% | 3.2% |
| Porirua | 548,889 | 13.4% | 4.0% |
| Upper Hutt | 470,511 | 8.5% | 1.1% |
| Hutt | 523,344 | 8.4% | 0.6% |
| Wellington | 764,560 | 8.9% | 3.5% |
| Wellington - Central & South | 768,645 | 9.3% | 5.5% |
| Wellington - East | 821,254 | 9.0% | 1.6% |
| Wellington - North | 684,884 | 9.1% | 4.1% |
| Wellington - West | 874,198 | 8.1% | 1.2% |
| Masterton | 327,415 | 18.6% | 2.1% |
| Carterton | 366,143 | 13.9% | 4.3% |
| South Wairarapa | 457,934 | 23.5% | 2.3% |
| Tasman | 560,907 | 12.6% | 2.6% |
| Nelson | 558,587 | 9.9% | 1.3% |
| Marlborough | 453,173 | 6.9% | 3.5% |
| Kaikoura | N/A | N/A | N/A |
| Buller | 187,595 | 2.2% | 0.9% |
| Grey | 214,972 | 1.5% | 7.3% |
| Westland | 240,885 | 2.8% | -2.5% |
| Hurunui | 381,419 | 0.8% | 0.5% |
| Waimakariri | 437,733 | 0.7% | 0.0% |
| Christchurch | 494,459 | -0.6% | 0.8% |
| Christchurch - East | 372,005 | 0.2% | 0.6% |
| Christchurch - Hills | 667,870 | 0.1% | 2.9% |
| Christchurch - Central & North | 584,136 | -0.8% | 0.9% |
| Christchurch - Southwest | 471,587 | -1.2% | 0.4% |
| Christchurch - Banks Peninsula | 510,268 | -0.8% | -1.0% |
| Selwyn | 546,340 | -0.1% | 0.5% |
| Ashburton | 350,514 | 0.5% | 1.3% |
| Timaru | 354,254 | 5.6% | 0.3% |
| MacKenzie | 534,982 | 27.1% | 10.3% |
| Waimate | 227,424 | -0.7% | 1.7% |
| Waitaki | 297,755 | 14.3% | 4.8% |
| Central Otago | 471,455 | 14.7% | 0.3% |
| Queenstown Lakes | 1,116,673 | 8.1% | 2.2% |
| Dunedin | 392,512 | 9.3% | 2.6% |
| Dunedin - Central & North | 410,278 | 10.2% | 3.2% |
| Dunedin - Peninsular & Coastal | 360,397 | 12.6% | 3.5% |
| Dunedin - South | 373,189 | 9.1% | 2.0% |
| Dunedin - Taieri | 402,502 | 7.1% | 1.8% |
| Clutha | 209,395 | 10.1% | 4.1% |
| Southland | 272,221 | 15.1% | 5.0% |
| Gore | 219,810 | 9.5% | 1.3% |
| Invercargill | 255,045 | 6.6% | 2.9% |