The big growth in housing values may be over as the market heads towards winter, as buyers take a more relaxed approach to choosing the property they want, putting less pressure on prices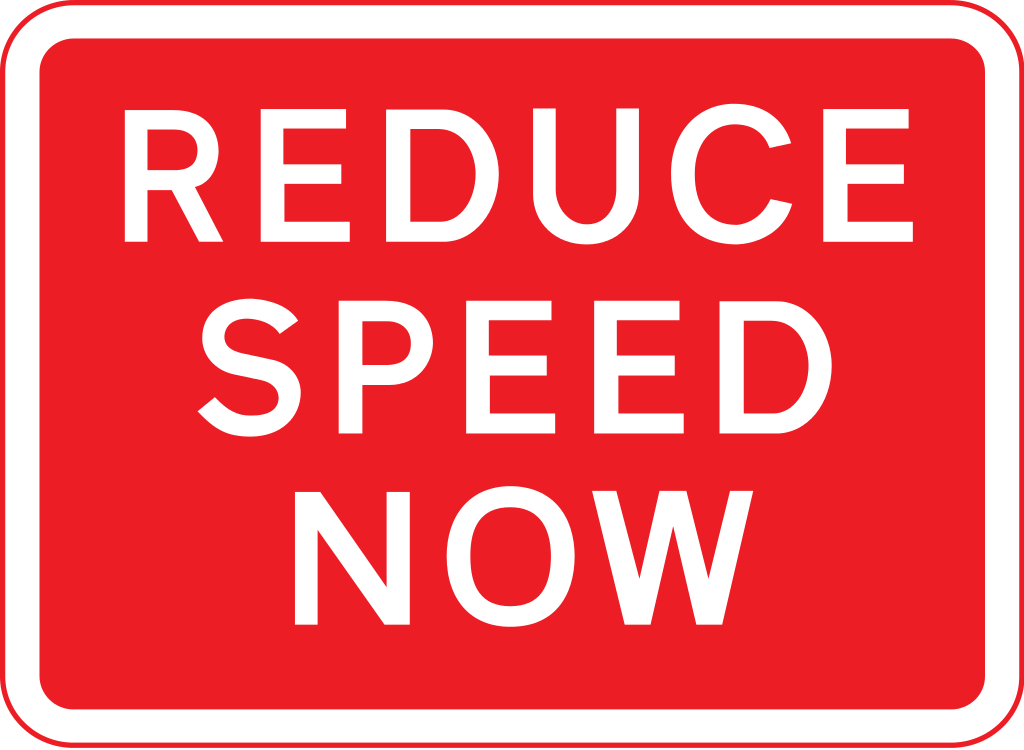 Property values are almost flat in Auckland compared to a year ago, up strongly in Wellington and declining in Christchurch, according to Quotable Value.
According to QV the average value of all residential dwellings throughout the country was $677,618 in March, up 7.3% compared to March last year.
But there were substantial variations around the country.
In Auckland the average value of homes was $1,055,992 in March, up just 1% compared to a year earlier.
Within the region, only the North Shore posted any significant gains, with property values up 2.9% compared to a year ago.
Coastal North Shore properties continue to be the most expensive in the country with an average value of $1,422,283, up 3.4% on March last year.
Homes on the Gulf Islands (mainly Waiheke)  have also posted a healthy gain in value of 8.5% over the last 12 months 
But in the rest of the region, values have risen only modestly and in some cases declined.
In Rodney average values are up just 1% on a year ago, in Waitakere they are down -0.5%, in Manukau they are up just 0.3% and on the region's southern flank where values are the lowest, they are up just 1.9% in Papakura  and 1.2% in Franklin.
The figures in Auckland are in stark contrast to March last year, when average values across the regions were up 12.3% compared to a year earlier.
"First home buyers are being more active in the market and they are taking advantage of less competition from investors and also lower deposit schemes being offered by banks," QV Auckland senior consultant James Steele said.
"The new build markets in areas such as Flat Bush and Hobsonville Point are also selling a little better than they were, but there has been some discounting in these developments," he said.
Average values have risen more strongly in Hamilton (+3.2%) in the year to March and in Tauranga (+4.5%) but even in these centres, QV's valuers warn that the market has cooled.
"With more homes available for sale, buyers are feeling less urgency to purchase as soon as possible and this is placing less upward pressure on prices," QV Hamilton consultant Andrew Jaques said.
Investors were also less confident about the Hamilton market and some were starting to unload properties, he said.
The market has also slowed in Tauranga, according to QV Tauranga consultant Steven Dunn.
"Despite there still being a shortage of listings in areas like Mt Maunganui, people are not jumping in and are doing more due diligence and looking at the market and seeing what's happening with values before making offers," he said.
"Prices in many areas including the popular Otumoetai have stabilised quite a bit with not much movement in values over the last few months."
The average value in the Wellington Region was $644,567 in March, up 8.2% compared to a year earlier, although QV Wellington consultant David Cornford warned that values could be flattening.
"There is still plenty of activity in the Wellington market although value growth continues to slow and it feels like we are starting to enter a period of stable property values after a couple of years of strong growth," he said.
In Christchurch the average dwelling value was $494,117 in March, down 0.6% compared to March last year.
Average values were down in all districts of the city except Banks Peninsula, but even there the rise was modest at just +0.5% for the year.
"It's taking 10 days longer on average for properties to sell from this time a year ago and with supply exceeding demand, buyers are able to be more picky than in previous years as there is no foreseeable growth and buyers are being conservative," QV Christchurch consultant Hamish Collins said.
"Vendors expectations are often higher than the reality of what they can get on the market and agents are conditioning accordingly to get the sale, or the homes are withdrawn and held," he said.
The average property value in Dunedin was $398,120 in March, up 9.4% compared to a year earlier.
"As we move toward winter it's typically a quieter time of year in the Dunedin housing market, so it will be interesting to see if the sale volumes remain stable throughout the colder months," QV Dunedin consultant Aidan Young said.
"It appears that activity has already slowed [more] during March than during the first two months of the year so this trend may continue throughout autumn and through winter," he said.
See below for the average dwelling prices in all parts of the country and their movements over the 12 months to March.
QV House Price Index - March 2018
| | | |
| --- | --- | --- |
| Territorial authority | Average current value | 12 month change% |
| Auckland Region |           1,055,992 | 1.0% |
| Wellington Region |               644,567 | 8.2% |
| Main Urban Areas |               793,788 | 6.0% |
| Total New Zealand Nationwide |               677,618 | 7.3% |
|   |   |   |
| Far North | 431,570 | 8.5% |
| Whangarei | 517,302 | 9.6% |
| Kaipara | 521,642 | 10.7% |
| Auckland - Rodney | 949,896 | 1.0% |
| Rodney - Hibiscus Coast | 920,361 | 0.0% |
| Rodney - North | 979,858 | 1.6% |
| Auckland - North Shore | 1,235,905 | 2.9% |
| North Shore - Coastal | 1,422,283 | 3.4% |
| North Shore - Onewa | 971,511 | 2.0% |
| North Shore - North Harbour | 1,218,876 | 2.9% |
| Auckland - Waitakere | 824,848 | -0.5% |
| Auckland - City | 1,244,218 | 1.2% |
| Auckland City - Central | 1,095,224 | 3.0% |
| Auckland_City - East | 1,566,924 | 1.6% |
| Auckland City - South | 1,097,888 | -1.0% |
| Auckland City - Islands | 1,157,589 | 8.5% |
| Auckland - Manukau | 903,135 | 0.3% |
| Manukau - East | 1,159,422 | -0.6% |
| Manukau - Central | 699,099 | 2.6% |
| Manukau - North West | 778,721 | 0.4% |
| Auckland - Papakura | 703,258 | 1.9% |
| Auckland - Franklin | 675,378 | 1.2% |
| Thames Coromandel | 721,023 | 7.5% |
| Hauraki | 387,595 | 6.4% |
| Waikato | 472,520 | 4.6% |
| Matamata Piako | 441,091 | 6.9% |
| Hamilton | 555,549 | 4.3% |
| Hamilton - North East | 699,275 | 3.2% |
| Hamilton - Central & North West | 515,877 | 3.9% |
| Hamilton - South East | 501,973 | 3.6% |
| Hamilton - South West | 498,890 | 6.8% |
| Waipa | 535,749 | 7.8% |
| Otorohanga | 300,529 | 16.4% |
| South Waikato | 228,687 | 16.4% |
| Waitomo | 196,151 | 14.6% |
| Taupo | 471,296 | 8.3% |
| Western BOP | 637,801 | 8.0% |
| Tauranga | 706,922 | 4.5% |
| Rotorua | 419,556 | 7.1% |
| Whakatane | 426,099 | 6.9% |
| Kawerau | 196,397 | 14.8% |
| Opotiki | 334,445 | 24.0% |
| Gisborne | 306,098 | 10.6% |
| Wairoa | 162,447 | -4.7% |
| Hastings | 457,145 | 14.7% |
| Napier | 497,562 | 17.6% |
| Central Hawkes Bay | 327,971 | 25.9% |
| New Plymouth | 441,101 | 5.5% |
| Stratford | 256,737 | 9.5% |
| South Taranaki | 221,370 | 10.4% |
| Ruapehu | 183,680 | 13.2% |
| Whanganui | 242,522 | 11.4% |
| Rangitikei | 201,401 | 12.3% |
| Manawatu | 330,093 | 10.3% |
| Palmerston North | 383,671 | 9.0% |
| Tararua | 187,180 | 9.7% |
| Horowhenua | 307,549 | 16.1% |
| Kapiti Coast | 549,532 | 13.8% |
| Porirua | 549,185 | 7.4% |
| Upper Hutt | 482,846 | 9.1% |
| Hutt | 532,278 | 7.2% |
| Wellington | 768,108 | 7.2% |
| Wellington - Central & South | 766,866 | 7.3% |
| Wellington - East | 820,305 | 5.0% |
| Wellington - North | 691,503 | 7.3% |
| Wellington - West | 887,276 | 9.7% |
| Masterton | 336,613 | 16.5% |
| Carterton | 380,885 | 13.8% |
| South Wairarapa | 482,212 | 24.4% |
| Tasman | 562,614 | 9.7% |
| Nelson | 566,052 | 8.4% |
| Marlborough | 454,276 | 6.3% |
| Kaikoura | N/A | N/A |
| Buller | 182,860 | -1.3% |
| Grey | 213,338 | 3.4% |
| Westland | 245,140 | 2.1% |
| Hurunui | 377,088 | 1.1% |
| Waimakariri | 439,667 | 0.2% |
| Christchurch | 494,117 | -0.6% |
| Christchurch - East | 371,211 | -0.3% |
| Christchurch - Hills | 668,595 | -0.2% |
| Christchurch - Central & North | 581,421 | -0.8% |
| Christchurch - Southwest | 473,994 | -0.7% |
| Christchurch - Banks Peninsula | 507,165 | 0.5% |
| Selwyn | 549,809 | 0.6% |
| Ashburton | 351,400 | 1.4% |
| Timaru | 356,448 | 5.1% |
| MacKenzie | 523,181 | 16.4% |
| Waimate | 234,446 | 7.2% |
| Waitaki | 303,914 | 16.3% |
| Central Otago | 478,415 | 9.3% |
| Queenstown Lakes | 1,120,905 | 7.5% |
| Dunedin | 398,120 | 9.4% |
| Dunedin - Central & North | 412,991 | 9.7% |
| Dunedin - Peninsular & Coastal | 366,813 | 8.4% |
| Dunedin - South | 375,458 | 9.2% |
| Dunedin - Taieri | 415,844 | 9.7% |
| Clutha | 213,517 | 12.6% |
| Southland | 280,595 | 13.1% |
| Gore | 225,255 | 8.0% |
| Invercargill | 261,762 | 10.4% |