Despite all the talk of big public infrastructure projects, the construction industry seems to be in a downward track with significantly less concrete being poured in the first quarter of 2018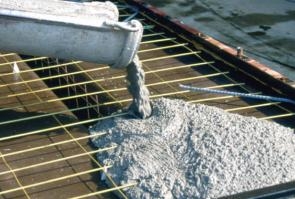 The New Zealand construction industry is in a soft patch.
Slumping business confidence in the sector was confirmed on Wednesday with the release of the readymixed concrete data for the March 2018 quarter.
Only 913,000 cubic metres of readymix concrete was poured nationwide in March, a -5% drop from March 2017. This is the largest year-on-year fall since 2009.
Part of that retreat is the wind-down of the Christchurch rebuild.
But a surprisingly large fall in Auckland is the real driver.
The Auckland pour was down -7.4% from the March 2017 quarter, and that is on top of the -10.4% fall in the December 2017 quarter.
On a full year basis, the Auckland concrete pour is now back below 1 mln cubic metres, the first time it has been below that benchmark since the year to September 2016.
All this comes as the backlog in future Auckland construction continues to grow.
Our tally of projects over $100 mln is now up to almost $55 bln. With activity slowing, many of these projects' completion dates will be being pushed back.
Enthusiasm for new projects by customers and planners is not being matched with activity on the ground.
That disconnect may be behind the dive in construction industry confidence.
We haven't seen the industry with as negative a view at any time since 2008.
For their own firms, confidence is at a three year low.
In Wellington, the situation is among the most positive in the country with a better than 10% rise in the amount of concrete being poured - although the volumes are very much smaller than most other centres.
In Christchurch, the wind-down in earthquake remediation is greatly restraining growth with a -20% fall.
Here are the full data released today.
| | | | |
| --- | --- | --- | --- |
|   | Mar-17 | Mar-18 | change |
|   | 000m3 | 000m3 | % |
|   |   |   |   |
| Northland | 30.6 | 36.7 | +20.0 |
| Auckland region | 346.9 | 318.0 | -8.4 |
| - Auckland metro | 242.9 | 225.0 | -7.4 |
| Waikato / Bay of Plenty | 174.4 | 165.9 | -4.9 |
| Hawkes Bay / Gisborne | 25.1 | 27.9 | +11.0 |
| Taranaki to Wellington region | 111.5 | 118.8 | +6.6 |
| - Wellington metro | 44.7 | 49.6 | +10.7 |
| Nelson / Marlb / West Coast | 38.1 | 36.6 | -4.0 |
| Canterbury region | 172.0 | 146.2 | -15.0 |
| - Christchurch metro | 133.1 | 106.0 | -20.4 |
| Otago / Southland | 64.8 | 63.2 | -2.5 |
|   |   |   |   |
| New Zealand | 963.5 | 913.1 | -5.2 |