Latest QV Costbuilder report shows average cost of building a home in the main centres rose 3.4% in the year to April; Christchurch followed by Auckland are the most expensive places to build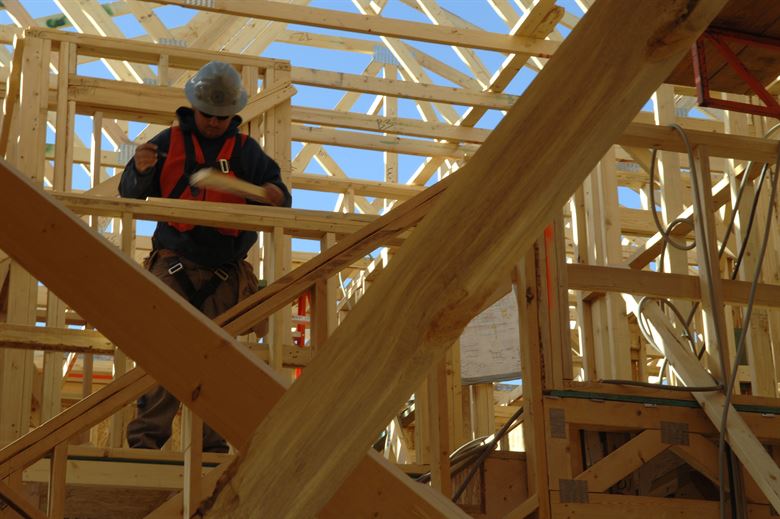 The cost of building a house in the main centres has now risen by over 30% in the past 10 years, according to the latest figures from QV Costbuilder.
And prices have continued to rise over the past year, although there is a reasonable degree of variation in the rise depending on size of the house being constructed.
QV Costbuilder is an arm of state-owned enterprise, Quotable Value (QV) and provides the latest construction cost data to the property and construction industries through an online subscription web platform tool.
The latest QV Costbuilder six-monthly report shows the average cost of building a new home in six of New Zealand's main centres rose on average by 3.4% in the year to April 2018 and has risen 30.7% since the previous peak of 2007.
The company said this rate of increase is faster than the annual rise of 2.7% in the year to October 2017 but is slightly slower than the annual rate of 3.5% to April 2017.
The report breaks down various costs of building a variety of different sized houses.
The latest data shows the average cost of building a standard 140m², three bedroom, one bathroom home increased by the most in Auckland in the year to April 2018, with the costs rising by 2.9%. This is the breakdown of the costs in the main centres:
Auckland costs increased 2.9% to an average cost of $281,750;
Dunedin costs increased 2.8% to $261,625;
Waikato costs increased 2.7% to $266,875;
Christchurch costs increased 2.2% to $285,250;
Wellington costs increased 1.7% to $264,250; and
Palmerston North costs increased 1.4% to $259,875.
QV Costbuilder said the greatest cost increase has come for a 150m², three or four bed, one or two bath home, which increased by around 4.7% for all regions, with Auckland and Christchurch increasing the most, as below:
Auckland costs increased 5.7%, rising to an average cost of $310,315;
Christchurch costs increased 5.7%, to $311,250;
Dunedin costs increased 4.9% to $282,190;
Waikato costs increased 4.4% to $289,690;
Palmerston North costs increased 3.8% to $282,190; and
Wellington costs increased 3.4% to $285,940.
QV Costbuilder spokesperson Greg Thompson said it was important to remember that the figures are averages. "The cost of building any home will always be dependent on the level of finishes, internal layout, and whether it has a single or double garage."
Not included in the QV Costbuilder figures are things such as: 
The cost of land
Demolition of existing structures on the site
Additional costs due to building code changes
Increased structural requirements and external works such as landscaping, driveways and parking areas
Utilities such as getting power, water, gas, drainage, phone/data mains from public connection to 3 metres from the building
Balconies and covered ways
Any loose furniture, fittings and equipment
Professional, council, and legal fees
GST
Thompson noted that  Rider Levett Bucknall (a leading independent organisation in cost management and quantity surveying) had released their latest quarterly report (Forecast Report 87, New Zealand Trends in Property and Construction, Second Quarter 2018) and a number of items stand out in this:
Acute labour shortages, particularly for skilled workers, are still apparent within the construction industry although migrants have helped ease shortages;
Underlying construction demand remains strong, but capacity constraints continue to hamper the degree to which construction activity can ramp up;
Expect further growth in demand for apartments and townhouses over the coming years, particularly given the Government's plans to underwrite financing of housing developments as part of its Kiwibuild programme to build 100,000 dwellings over the next decade;
Fletcher Building's exit from the sector is putting upward pressure on construction costs;
Construction should be solid for the next few years, as house-building activity lifts to meet increased demand from the surge in population in recent years.
"Finally, RLB forecast that construction cost inflation will peak at just below 5% before moderating to 4% by late 2019 and then ease to around 3.5% in late 2020, as capacity pressures in the construction sector eases," Thompson said.