Prices ranged from $415,000 to $1.945m at Bayleys' latest commercial property auction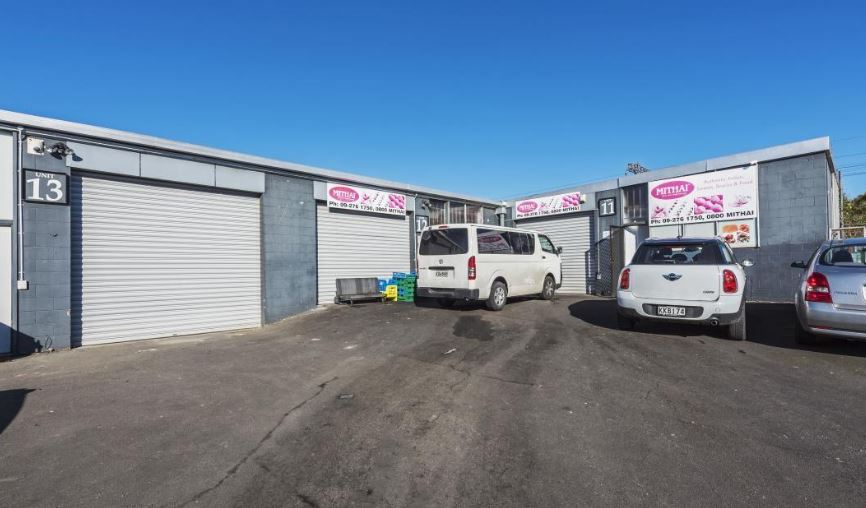 Most of the properties on offer at Bayleys' latest commercial property auction were sold under the hammer, with net rental yields in the 5% to 6% range.
The properties were mostly smaller retail or industrial investments that would appeal to family investors. There was a good spread of locations from the North Shore to South Auckland.
The most affordable sale of the day was a retail unit on Wairau Road on the North Shore that sold for $415,000, providing its new owners with a net yield of 6.02% (prices of commercial properties are plus GST unless otherwise stated. In most cases the tenant, not the landlord, will pay outgoings such as rates and insurance, meaning the rental yield is net).
The most expensive sale of the day was a 627 square metre warehouse/office with 12 car parks at Albany, which was sold vacant for $1.945 million.
Originally 11 properties were to be auctioned but three had their auction dates postponed, and of the eight that proceeded, five were sold under the hammer and one was sold shortly afterwards with the remaining two passed in for sale by negotiation.
Details and selling prices of the properties that sold and other commercial sales, are available on or Commercial Property Sales page.
You can receive all of our property articles automatically by subscribing to our free email Property Newsletter. This will deliver all of our property-related articles, including auction results and interest rate updates, directly to your in-box 3-5 times a week. We don't share your details with third parties and you can unsubscribe at any time. To subscribe just click on this link, scroll down to "Property email newsletter" and enter your email address.