Augustine Lau's ex-partner sentenced for ignoring enforcement orders issued over sewage and asbestos contamination at crowded rental properties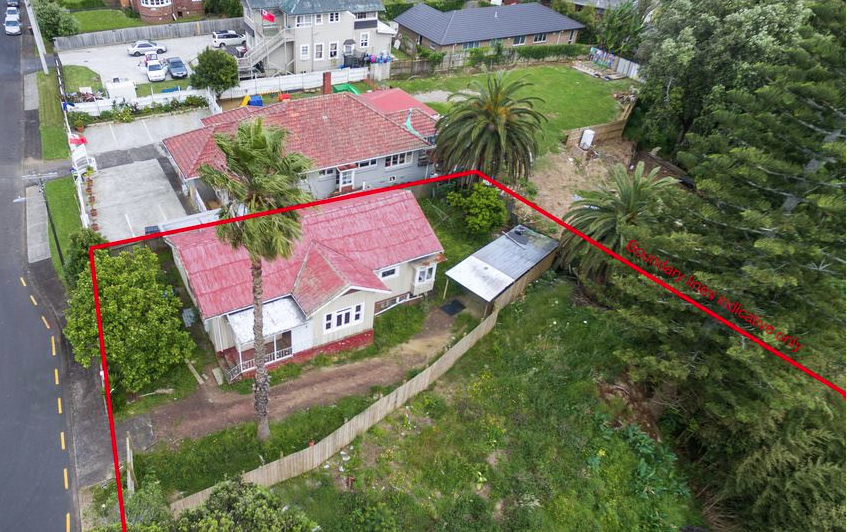 The ex-partner/girlfriend of slumlord, Augustine Lau, has side-stepped a jail sentence for her involvement in a scheme whereby properties were illegally modified to cram more tenants into them.
An Environment Court judge on Wednesday fined Jiawen Mao $64,000 and ordered her to pay Auckland Council $155,000 in reparations.
She had previously admitted to six charges of breaching enforcement orders under the Resource Management Act (RMA) and one of permitting the discharge of domestic wastewater to land where the contaminant could reach a waterway. She had also plead guilty to a charge of breaching the Building Act by knowingly permitting the occupation of insanitary buildings.
Mao's charges relate to two Auckland properties - one at 387 Ormiston Road, Flat Bush, which is owned by her father (Liansen Mao) who she has power of attorney for.
The other at 88 Fairburn Road, Otahuhu, was owned by a company she directed, which is now in liquidation - Chen Hong Co.
As interest.co.nz has previously reported, the Ormiston Road property was only allowed to accommodate one household, but had been transformed into eight dwellings. The pre-existing house and barn had been subdivided into additional tenancies, and two converted classroom buildings and a relocated house had been brought on site.
An illegal sewerage system had also been set up, which discharged almost raw sewerage to a slope above a stream and immediately next to other houses.
During an inspection in 2016, council staff noted the earthworks done on the property were 118 metres long and up to 18 metres wide.
The tenants were charged $300 to $550 a week in rent, payable in cash.
Meanwhile 900 cubic metres of earthworks were illegally undertaken at the Fairburn Road property, creating an unstable and unsafe situation. A hole was left on a steep slope, close to a stream and the Tamaki Estuary, and filled with rubbish and debris containing asbestos.
This property has been remediated by the Auckland Council, but not to the point it can be developed.
'Ostrich inaction not a lack of knowledge'
Judge Jeff Smith accepted that while Lau orchestrated the earthworks and building activity and managed the whole set-up, Mao was a "willing participant" who didn't act on the enforcement orders issued to her.
He stressed his concern about the influence Lau had over Mao; noting her willingness to sign documents put in front of her by Lau and to take positions he told her to adopt.
He said his suggestion for her to seek independent legal advice had fallen on deaf ears.
"This may reflect a level of naivety, loyalty or cultural matters," he said.
Nonetheless, her "ostrich inaction" was not a "lack of knowledge" and she needed to take her legal obligations into account.
The question at sentencing was largely around culpability.
Auckland Council said it had spent $778,000 remediating the properties, but would accept a $500,000 payment from Mao. Mao's lawyer argued $130,000 was more appropriate.
While Judge Smith landed at $155,000, 90% of the $54,000 fine awarded to Mao will also be passed on to Auckland Council.
Judge Smith decided a fine was a more appropriate sentence for Mao than community service because she has three children with disabilities under her care.
There was however some confusion as to the value of Mao's assets - Auckland Council suggesting she hadn't been forthright about her wealth.
Auckland Council and creditors out of pocket
While Auckland Council has spent in excess of $1 million on remediation and legal costs related to six properties managed by Lau, it has only been repaid $21,000 from Supa Homes, which did the work at the Fairburn property.
Lau was in May declared bankrupt, so hasn't made any payments to the Council.
However the Council has statutory land charges on the properties in question so is working to recover much of the money through that process as/when the properties are sold.
The Fairburn Road property has been on the market for a year.
Mao's father and Chen Hong Co have defaulted on mortgages held over both the Ormiston Road and Fairburn Road properties.
The liquidator's first report for Chen Hong Co, dated December 2017, lists Auckland Council, Inland Revenue, Best Capital and Inno Capital No. 3 as creditors. 
The owners of the other properties managed by Lau have also defaulted on their mortgages.
Based overseas, Judge Smith noted the difficulty getting hold of these investors.
A feature of many of these properties is that they were bought and on-sold for larger sums of money - often on the same day.
For more on the Augustine Lau saga, see these stories.