Onehunga property with great potential but new owners will also need to deal with asbestos and seismic strengthening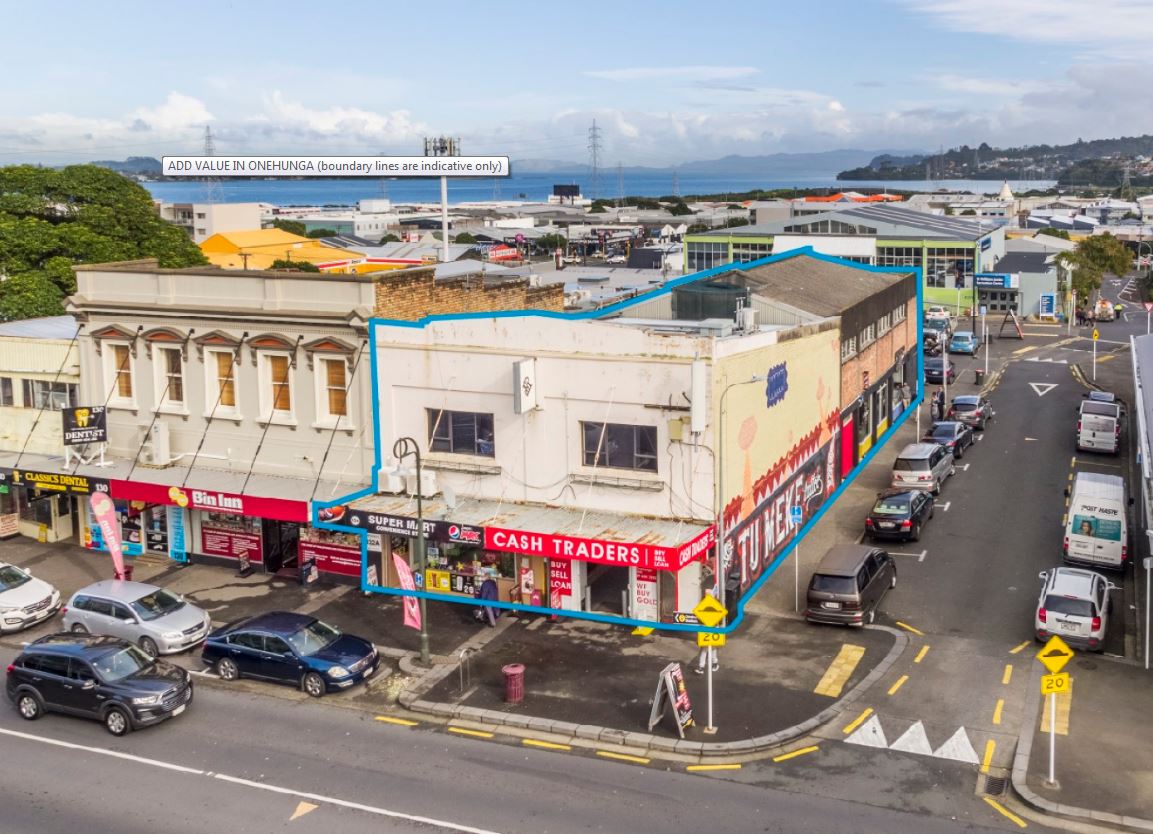 Investment Property Snapshot
 What: 666 square metre commercial   building on a 412 square metre site with   two car parks.
 Where: 134-136 The Mall, Onehunga. 
 Sold for: $1,460,000
 Net rental yield 6.01%
The commercial property at 134-136 Onehunga Mall in Auckland presented opportunities and challenges to potential buyers, but there were plenty of investors with the necessary enthusiasm and energy to take it on.
The 412 square metre corner site had two buildings on it, the original 1920s-era building at the front which was fully tenanted, and a 1950s building at the rear which was tenanted downstairs and vacant upstairs, and there were a couple of car parks at the back.
Its location in central Onehunga made the upstairs space a prime candidate for conversion to apartments
and the retail spaces downstairs appeared to be rented at below market rates, so there was potential to both lift the rental stream and extract some capital value via a residential conversion.
Onehunga has been touted as an up and coming area for many years, and Colliers International commercial broker Ned Gow who handled the sale of the property with colleague Gawan Bakshi, said he been told people have been saying Onehunga will be the next Ponsonby since the 1990s, but with increased apartment activity and the opening of more upmarket retail and hospitality venues in the area, it does at last
look like Onehunga is finally on the move.
So there was an opportunity to take advantage of the area's increasing popularity, but the property also presented some challenges.
Gow said the property hadn't had much money spent on it over the last 30 years and new owners would also need to deal with asbestos and seismic strengthening at some stage.
That would probably need to be sooner rather than later if they wanted to undertake a residential conversion, so maximising the property's potential probably wasn't
going to be a project for inexperienced investors.
The amount of work that would need to be done narrowed the high level of initial interest to eight parties with a serious interest and four of those made bids when it went to auction last week.
It sold for $1,460,000 and although it was partially vacant was providing net rental income of $87,690 a year which gave a net rental yield of 6.01%.
Tenanting the vacant space and lifting the rents on the other spaces would improve the yield even more,
giving the new owners a respectable holding income if they choose to pursue more substantial longer term options.
More details about this property and other commercial propery sales are available on our Commercial Property Sales page.
You can receive all of our property articles automatically by subscribing to our free email Property Newsletter. This will deliver all of our property-related articles, including auction results and interest rate updates, directly to your in-box 3-5 times a week. We don't share your details with third parties and you can unsubscribe at any time. To subscribe just click on this link, scroll down to "Property email newsletter" and enter your email address.