The real estate industry is holding its own despite poor sales in September, with estimated commission revenue in the third quarter up almost 9% on last year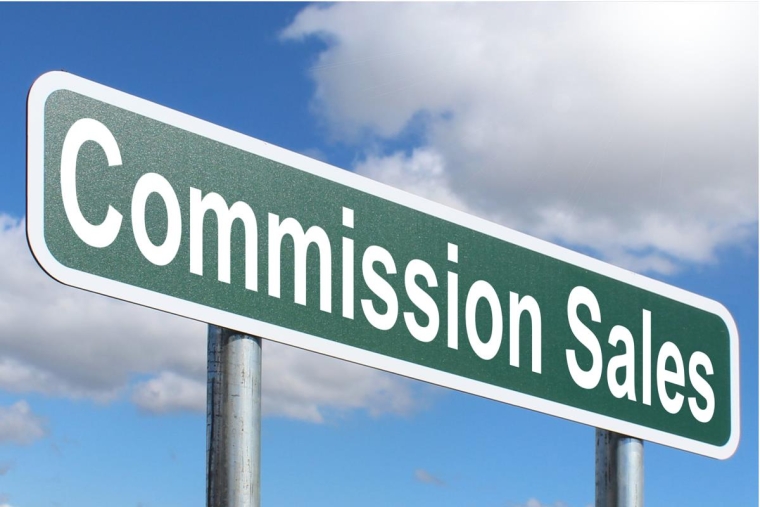 By Greg Ninness
The residential real estate industry has survived the winter in reasonable shape with commission revenue ahead of where it was last year, according to interest.co.nz's latest quarterly analysis of sales activity and commissions.
Interest.co.nz estimates the real estate industry earned around $347 million in gross commissions from residential property sales in the third quarter of this year, up 8.9% from the same quarter of last year but still down 15.6% from the third quarter of 2016.
That trend was evident to a greater or lesser degree throughout the country, with estimated commission revenue in most regions in the third quarter either running at about the same level or running ahead of the same period of last year, but remaining down on two years ago. That's when the market was facing the tail end of the Chinese-driven buying frenzy which had inflated both sales levels and prices in the housing market.
A tightening of lending criteria and changes to the tax treatment of investment properties have also helped to calm the market and pull it back from its previous highs. That came to an end in the fourth quarter of 2016 when Chinese Government restrictions on taking money overseas began to bite, causing a downturn in New Zealand property sales and taking the upward pressure off prices.
Real Estate Industry's Estimated Gross Commission Revenue from Residential Property Sales

$ millions    

 

Q3 2016

Q3 2017

Q3 2018

Northland

12.5

9.8

9.6

Auckland

191.3

133.0

135.9

Waikato

40.4

31.0

36.7

Bay of Plenty

28.4

23.7

24.4

Gisborne

NA

1.9

2.2

Hawkes Bay

11

10.0

10.9

Manawatu/Whanganui

13.7

13.6

14.9

Taranaki

7.7

7.0

7.4

Wellington

40.2

32.1

34.8

Tasman

NA

2.9

3.4

Nelson

NA

3.7

3.9

Marlborough

NA

3.5

3.9

West Coast

NA

0.9

1.0

Canterbury

44.5

36.0

39.8

Otago

18.3

15.2

16.0

Southland

5.7

4.5

6.2

All NZ

411.0

318.6

347.0
The region hardest hit by those changes was Auckland, where the estimated industry commission was $135.9 million in the third quarter of this year, marginally ahead of $133 million in the same quarter of last year, but down 29% from the $191.3 million in estimated industry commission earned in the third quarter of 2016.
The introduction of the restrictions on overseas interests buying New Zealand residential property, which come into effect on Monday (22 October), are unlikely to have much impact on current levels of sales activity because the flow of speculative money that was coming into the property market from overseas was largely staunched by Chinese currency restrictions.
The introduction of the overseas buyer restrictions was signalled well in advance and most overseas buyers who wanted to get in ahead of the restrictions did so some time ago. They have been notably absent from the market over the last few months.
The latest figures suggest the market has now adjusted to the changes that have occurred over the last two years and settled into a new normal. Anecdotal evidence of a level of pent up demand from both buyers and sellers provides an expectation that the industry can expect at least a reasonable seasonal upturn in sales this summer, even though the market is unlikely to return to the levels of the previous boom.
However the market is finely balanced, with population growth continuing to exceed the supply of new homes, particularly in Auckland. That gap is, however, slowly narrowing as new builds ramp up and the net migration gain steadily declines.
That ongoing demand pressure and continuing low mortgage interest rates should help prevent any substantial downward movement in prices in the near term.
But buyers remain cautious on price and a recent surge in new listings means they are not short of choice, meaning while prices may not have collapsed they are likely to remain subdued. Vendors who are overly optimistic on price are likely to be disappointed.
Overall the figures point to a relatively stable market and there should be a reasonable seasonal lift in sales activity this summer while price movements, whether up or down, are likely to remain contained within a fairly narrow band.
However the possibility of a more substantial and more damaging correction still hangs over the housing market like the Sword of Damocles. Although for the time being at least, it appears unlikely to fall unless there is either a substantial and sustained increase in mortgage interest rates, or a major economic shock which could push up unemployment, pull the rug out from immigration and cause banks to tighten up further on mortgage lending.
For the moment though, it appears to be steady as she goes for the residential property market as it heads towards summer.
*This article was first published in our email for paying subscribers early on Friday morning. See here for more details and how to subscribe.