Realestate.co.nz says the Auckland market is now favouring buyers for the first time since 2011- QV says average values falling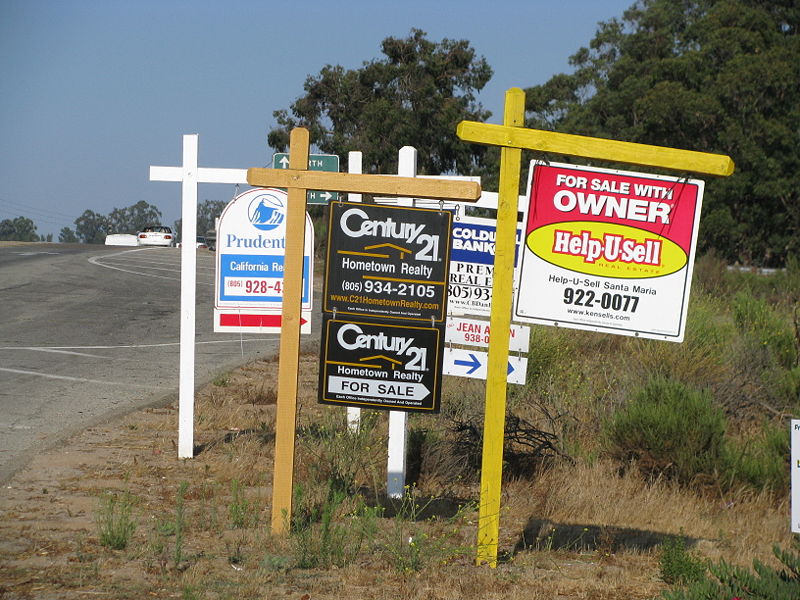 It's a buyer's market in Auckland for the start of summer, with the number of homes for sale up strongly and average asking prices and property values down.
The October figures from Realestate.co.nz show that the number of Auckland homes newly listed for sale on the website in October was up a whopping 20.1% compared to October last year, while the total number of homes available for sale in the region at the end of October was up 17% compared to a year earlier.
However, the average asking price of Auckland homes listed for sale in October was down 1.3% compared to September.
"Given the level of new listings, the total amount of stock for sale and a slowing of sales rates, the Auckland market is favouring buyers to an extent we haven't seen for nearly nine years," Realestate.co.nz spokesperson Vanessa Taylor said.
"It means that buyers have a lot more choice and can take a considered approach to their buying process," she said.
 The latest figures from Quotable Value (QV) also point to a softening market in Auckland.
According to QV the average value of all homes in the Auckland region, not just those that sold,  was down by 0.3% at the end of October compared to three months earlier.
The biggest drops in average values were in the Gulf Islands where the average value was down 1.9% compared to three months earlier and North Harbour -1.5%.
However, average values were up compared to three months ago in Onewa on the North Shore, and in Waitakere, most of Manukau and Franklin (see the table below for the full district breakdown of value changes).
"Undoubtedly, the heat has been taken out of the market in recent months," QV General Manager David Nagel said.
"A key market indicator, the median days to sell, is up across many regions including Auckland.
"The Super City [Auckland] in particular is seeing vendors' sales price expectations being challenged.
"However in many cases, sellers are refusing to sell below their expectations which is keeping values either at or slightly below their current levels," Nagel said.
The only other major centre where average values have fallen is Christchurch, where the average value is down 0.3% compared to three months ago, with the biggest fall occurring in the city's central and northern suburbs which were down 0.8%.
"We're seeing vendors' sales price expectations being challenged, however in some cases sellers are refusing to budge and withdrawing their properties from the market when their expectations are not met," QV Christchurch Property Consultant Hamish Collins said.
"Typically, sales are occurring where real estate agents are managing vendor expectations carefully."
Outside of Auckland and Christchurch, values continue to rise in other main centres, with Hamilton's average value up 2.8% in the last three months, Tauranga +1.2%, Wellington Region +2.9% and Dunedin +2.8%.
The charts below show the number of new listings and average values of properties throughout the country in October.
QV House Price Index - October 2018

Territorial authority

Average current value $

12 month change%

3 month change %

Auckland region 

1,049,689

1.1%

-0.3%

Wellington region

672,701

10.2%

2.9%

New Zealand 

681,802

5.4%

1.0%

 

 

 

 

Far North

418,586

-0.7%

2.8%

Whangarei

551,549

11.3%

3.6%

Kaipara

544,364

7.8%

0.8%

Auckland - Rodney

941,102

0.8%

-0.6%

Rodney - Hibiscus Coast

920,014

0.7%

-0.8%

Rodney - North

963,008

0.9%

-0.4%

Auckland - North Shore

1,217,762

1.4%

-0.5%

North Shore - Coastal

1,394,276

2.3%

-0.4%

North Shore - Onewa

975,547

-0.6%

0.3%

North Shore - North Harbour

1,184,756

1.4%

-1.5%

Auckland - Waitakere

828,326

1.2%

0.5%

Auckland - City

1,238,448

1.2%

-0.6%

Auckland City - Central

1,087,510

0.7%

0.5%

Auckland_City - East

1,560,581

1.7%

-0.8%

Auckland City - South

1,097,597

0.6%

-0.9%

Auckland City - Islands

1,146,730

2.9%

-1.9%

Auckland - Manukau

903,386

1.1%

0.4%

Manukau - East

1,157,941

0.6%

0.6%

Manukau - Central

703,942

2.0%

0.8%

Manukau - North West

777,828

1.8%

-0.3%

Auckland - Papakura

700,919

2.4%

-0.6%

Auckland - Franklin

670,991

0.8%

0.9%

Thames Coromandel

740,448

1.0%

0.3%

Hauraki

404,218

4.9%

-2.1%

Waikato

488,001

6.7%

3.3%

Matamata Piako

454,421

6.1%

1.5%

Hamilton

573,757

5.7%

2.8%

Hamilton - North East

726,744

5.5%

2.5%

Hamilton - Central & North West

529,160

6.1%

3.2%

Hamilton - South East

517,465

4.9%

1.0%

Hamilton - South West

513,355

6.1%

5.0%

Waipa

559,661

4.7%

1.1%

Otorohanga

275,687

-9.4%

0.9%

South Waikato

243,871

14.7%

17.9%

Waitomo

218,020

11.0%

-4.9%

Taupo

483,824

8.2%

1.1%

Western BOP

633,158

0.9%

0.4%

Tauranga

709,746

3.3%

1.2%

Rotorua

434,253

7.4%

1.1%

Whakatane

456,758

11.4%

6.6%

Kawerau

240,003

26.7%

18.7%

Opotiki

N/A

N/A

N/A

Gisborne

322,480

9.8%

3.0%

Wairoa

N/A

N/A

N/A

Hastings

465,161

6.6%

1.9%

Napier

515,304

10.3%

0.2%

Central Hawkes Bay

340,811

19.7%

-5.4%

New Plymouth

452,640

5.3%

1.3%

Stratford

256,394

-0.5%

-5.6%

South Taranaki

226,697

7.7%

2.2%

Ruapehu

196,562

13.9%

1.8%

Whanganui

268,149

17.5%

6.0%

Rangitikei

230,431

23.4%

11.2%

Manawatu

352,505

10.1%

3.5%

Palmerston North

412,934

11.6%

4.5%

Tararua

212,405

17.0%

3.1%

Horowhenua

325,144

12.1%

2.5%

Kapiti Coast

565,168

7.1%

0.6%

Porirua

571,435

8.3%

2.4%

Upper Hutt

494,165

6.2%

0.9%

Hutt

539,025

3.6%

0.3%

Wellington

809,739

9.6%

3.9%

Wellington - Central & South

814,123

11.7%

4.4%

Wellington - East

863,305

6.8%

3.7%

Wellington - North

734,146

11.6%

5.2%

Wellington - West

916,487

6.1%

1.4%

Masterton

361,178

12.6%

3.0%

Carterton

395,319

12.6%

0.4%

South Wairarapa

488,979

9.3%

2.4%

Tasman

586,219

7.2%

1.0%

Nelson

593,947

7.7%

1.7%

Marlborough

467,537

6.8%

0.3%

Kaikoura

N/A

N/A

N/A

Buller

192,645

3.7%

4.2%

Grey

217,228

8.4%

1.1%

Westland

252,719

2.3%

5.4%

Hurunui

385,776

1.6%

0.8%

Waimakariri

444,608

1.5%

1.4%

Christchurch

494,082

0.7%

-0.3%

Christchurch - East

374,200

1.2%

0.2%

Christchurch - Hills

671,432

3.5%

-0.1%

Christchurch - Central & North

579,908

0.2%

-0.8%

Christchurch - Southwest

471,613

0.4%

-0.1%

Christchurch - Banks Peninsula

511,660

-0.8%

-0.2%

Selwyn

553,485

1.8%

0.4%

Ashburton

355,281

2.7%

1.4%

Timaru

361,129

2.3%

0.7%

MacKenzie

524,333

8.1%

4.1%

Waimate

239,769

7.2%

-2.2%

Waitaki

303,366

6.7%

-0.3%

Central Otago

514,453

9.5%

3.8%

Queenstown Lakes

1,180,082

8.0%

1.1%

Dunedin

422,674

10.5%

2.8%

Dunedin - Central & North

441,553

11.0%

2.5%

Dunedin - Peninsular & Coastal

385,681

10.8%

3.2%

Dunedin - South

403,460

10.3%

3.9%

Dunedin - Taieri

437,475

10.7%

2.8%

Clutha

222,978

10.8%

7.1%

Southland

278,927

7.6%

-0.2%

Gore

228,874

5.4%

4.9%

Invercargill

280,275

13.1%

4.9%

Main Urban Areas

793,583

4.5%

0.9%