Auckland Council's chief economist David Norman argues Auckland's housing shortage will prevent Sydney and Melbourne style price falls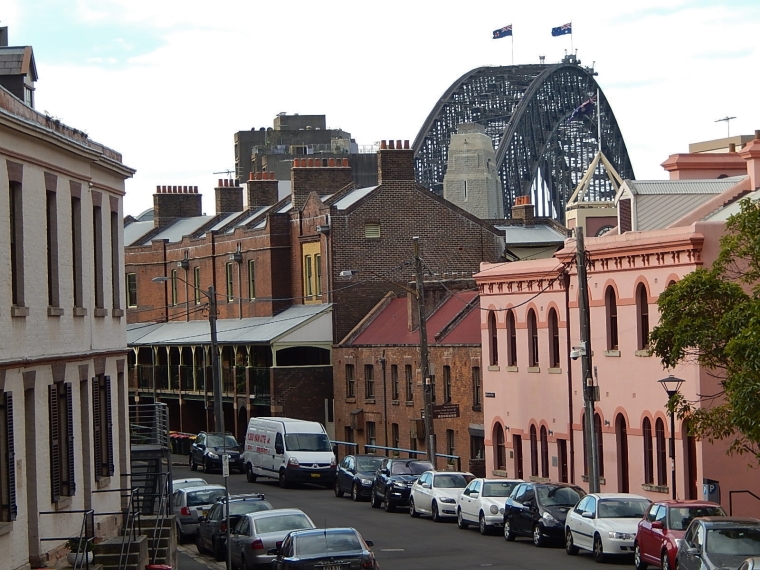 The downturn in the Australian housing market is being closely followed on this side of the Tasman, with many people believing Auckland's housing market will follow the Australian market and head into a slump next year.
However Auckland Council's chief economist David Norman doesn't think so.
In a LinkedIn post, Norman said Auckland's housing market was unlikely to follow trends in Sydney and Melbourne.
"Suggestions that the Auckland housing market will follow those of the Australian eastern seaboard seem baseless," he said.
"Sydney and Melbourne are in a very different position, having not systematically under-built the way Auckland did, and thus having no significant shortfall.
"Auckland's shortfall is around 46,000 dwellings.
"Our trans-Tasman cousins' two largest cities have an oversupply of apartments, largely the result of building for the foreign investor market that is not as buoyant any more (the way Auckland overbuilt for overseas students in the early 2000s).
"This has concerned some of the banks in Australia for years and explains some of their nervousness about lending for apartment projects in NZ.
"Hopefully this chart [See below] will dispel some of their fears!"
"We need to keep building for a very long time at current rates and faster to eliminate our shortfall," Norman said.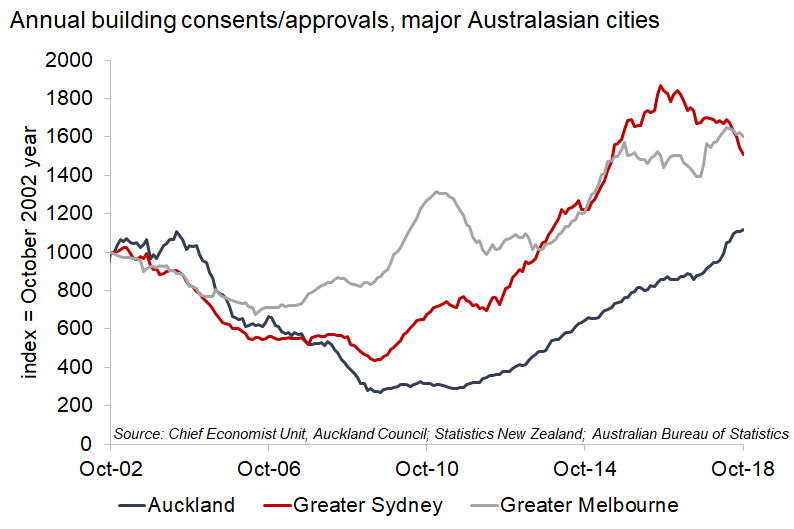 Readers may also be interested in this video interview with ANZ's chief Australian economist  David Plank discussing that country's housing market downturn, and in this article on Auckland's housing shortfall.