The Government is looking to set up 'partnership groups' with builders and developers to undertake major housing projects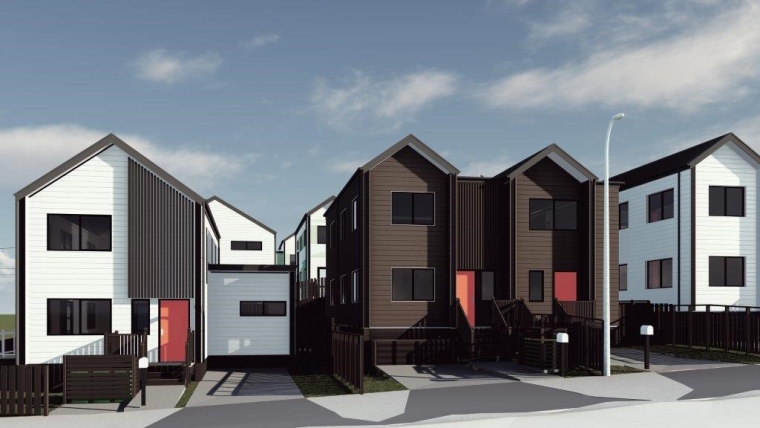 HLC, a wholly owned development subsidiary of Housing NZ, is advertising for builders and developers to become involved in several major Auckland housing projects.
It has issued an Invitation to Participate (ITP) to become involved in several projects, including already announced developments at Mt Roskill, Owairaka, Mangere, Oranga and Tamaki in Auckland.
Many of the projects involve redeveloping Housing NZ land that was occupied by older, lower density homes, that will be replaced by modern higher density housing.
The projects are part of HLC's plan to provide around 50,000 new homes over the next 15-20 years that will be a mix of state houses, KiwiBuild homes and homes to be sold on the open market.
Developers will acquire the land and develop it under contracts with HLC, while builders undertake building work only.
Developers and builders selected by HLC will become part of what the company is calling "Partner Groups", that will be eligible to tenders for building or development contracts with HLC.
"In joining the groups, partners will be given the option to bid on opportunities," HLC's ITP document said.
"Partners will benefit from insight and understanding of the opportunities arising from the development programme.
"One selected, HLC may conduct tendering within the Groups to enter into commercial arrangements for the sale of land or construction of buildings and amenities."
The documents state that the Partner Groups' relationship will HLC will be transferred to the government's new Housing and Urban Development Authority once it is established.
The deadline for responses to the ITM is March 14, and successful respondents will be notified by May 16.
You can receive all of our property articles automatically by subscribing to our free email Property Newsletter. This will deliver all of our property-related articles, including auction results and interest rate updates, directly to your in-box 3-5 times a week. We don't share your details with third parties and you can unsubscribe at any time. To subscribe just click on this link, scroll down to "Property email newsletter" and enter your email address.