Auction numbers are still low but buyers are out and about and they're not shy about bidding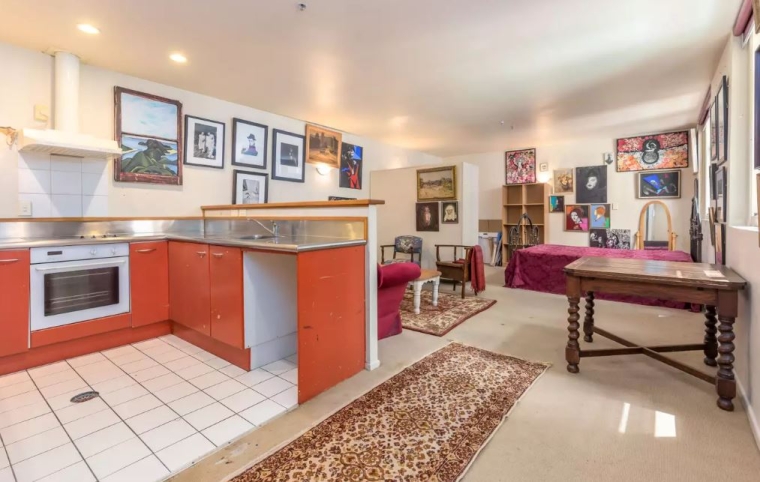 Auction numbers are slowly starting to build again after the Christmas-New Year break and there was some spirited bidding at the first of the main Auckland apartment auctions of 2019.
First up was City Sales which had just two apartments on offer, a spacious (72 square metre), one bedroom, waterfront apartment on Princes Wharf, and a studio in a character building on Lorne Street in the CBD.
Units in the Princes Wharf complex are on leasehold titles and that was reflected in the bids, which started at $150,000, but there were multiple bidders for the unit and it ended up being sold under the hammer for $210,000.
However the Lorne St studio didn't receive any bids and was passed in for sale by negotiation with conditional buyers.
At Ray White City Apartments four units were on offer and all of them attracted multiple bids.
The stars of the show were a spacious two bedroom (79 square metre) unit with a car park in the Avoka building just off Karangahape Road.
The unit requires remediation work, but several bidders were prepared to take a punt that the cost of repairs would be less than the value they added, and bidding opened at a cheeky $20,000. That was hotly contested by several potential buyers and the lively bidding got down to $500 increments before the unit sold under the hammer for $140,000.
There was also strong competition for a studio in the Lorne St Lofts complex, a character building in the CBD and it sold under hammer for $390,000.
Although there was competitive bidding on the remaining two units, both were passed in for sale by negotiation.
A fifth unit that was marketed for auction had been sold prior to the auction.
So of the seven units that had been marketed for auction, one sold prior, three sold under the hammer, and three were passed in, with some enthusiastic bidding making for a lively start to the new auction season.
The results of these and other auctions from around the country, with further details of the properties offered, are available on our Residential Auction Results Page.
You can receive all of our property articles automatically by subscribing to our free email Property Newsletter. This will deliver all of our property-related articles, including auction results and interest rate updates, directly to your in-box 3-5 times a week. We don't share your details with third parties and you can unsubscribe at any time. To subscribe just click on this link, scroll down to "Property email newsletter" and enter your email address.