QV figures show the average residential property value in Auckland has declined for three consecutive months and is now lower than it was a year ago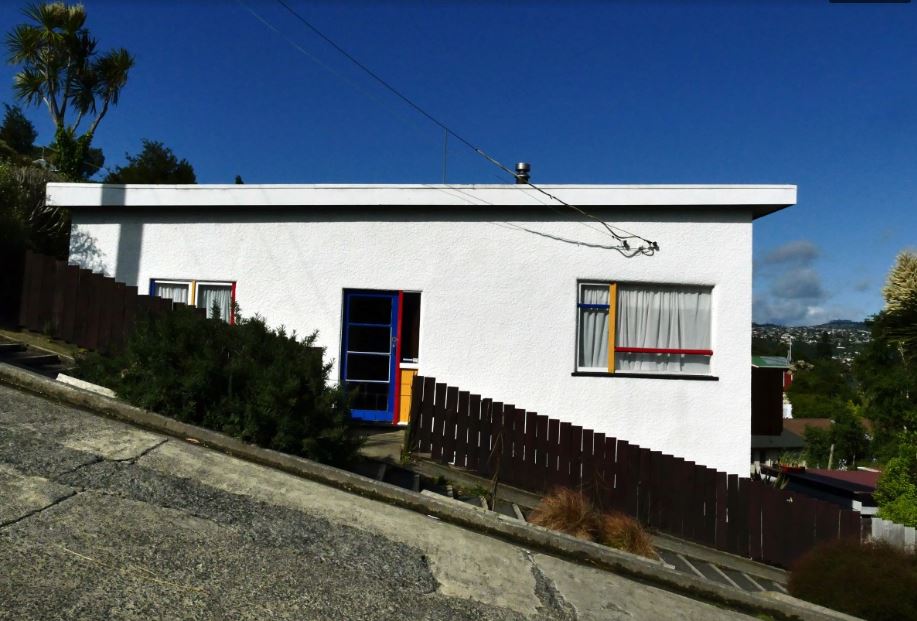 Lower selling prices are causing property values to fall across most of the Auckland region, according to the latest figures from Quotable Value (QV).
They show that the average residential property value in Auckland was 0.9% lower in February than it was in February last year.
It was the third consecutive month that the average value in Auckland has been lower than it was 12 months previously, suggesting a definite trend of declining values in the region.
Compared to February last year, average values are now lower on the North Shore (-2.0%), in Waitakere (-0.8%), central Auckland suburbs (-0.5%), Manukau (-0.7%) and Papakura (-0.8%), while the average value in Franklin was unchanged from a year ago. (See the table below for the average values and quarterly and annual changes in value in all districts throughout the country).
Rodney was the only district in the Auckland region where the average value was up (+0.9%) compared to a year earlier.
However while values may be falling in Auckland, the size of the decline remains small.
Since the average value in Auckland began declining in December, it has only fallen from $1,050,647 (in November) to $1,044, 576 in February, a decline of just $6071.
So although average values are declining, they are doing so at a snail's pace. So far it has been a minor easing in values rather than a dramatic collapse.
Values may also be on the verge of easing in Christchurch, where the average value was $495,089 in February, up just 0.1% compared to a year earlier. However compared to three months earlier, the average value in Christchurch was down -0.1%, and both the annual and three month growth rates in the city were lower than they were last month. That suggests average values in Christchurch may also be about to slip into negative territory.
Wellington & Dunedin, yet to peak?
It's a different story in Wellington and Dunedin with average values in the Wellington region up 8.6% on a year ago and average values in Dunedin up 14.3%. And the rate of value growth is also increasing in both cities, suggesting their property values are yet to peak.
Around provincial centres, average values are still rising and in many cases that growth remains quite strong. But the rate of growth is slowing in several of them, suggesting a slow cooling in those markets as well.
For example in Tauranga the average property value was $725,113 in February, up 2.6% on a year earlier and up 1.6% on the previous three months. But in January the annual growth was 3.3%, and the the three month growth 2.0%, which suggests that although property values are still rising in Tauranga, the rate of growth is slowing.
Other major centres showing similar trends are Whangarei, Taupo, New Plymouth, Whanganui, Nelson and Invercargill.
"Our latest figures paint a bit of a mixed picture," QV General Manager David Nagel said.
"On the one hand, we've got more affordable, smaller provincial towns that are still in their upward growth stage, while the likes of Auckland are much further down their growth lifecycle and are now seeing values flatten after a period of sustained growth.
"The rate of annual growth, nationally, has dropped from 6.5% to 3.0% over the past year, which does suggest that the heat has certainly been taken out of the market," he said.
QV House Price Index February 2019

Territorial authority

Average current value

12 month change%

3 month change %

Auckland region 

          1,044,576

-0.9%

-0.6%

Wellington region

              699,183

8.6%

2.0%

Total New Zealand 

              686,050

3.0%

0.7%

 

 

 

 

Far North

448,667

5.0%

2.2%

Whangarei

541,694

6.1%

-3.8%

Kaipara

542,765

6.9%

-1.1%

Auckland - Rodney

959,939

0.9%

1.8%

Rodney - Hibiscus Coast

931,246

0.1%

1.1%

Rodney - North

988,380

1.5%

2.3%

Auckland - North Shore

1,206,744

-2.0%

-0.7%

North Shore - Coastal

1,369,329

-3.1%

-0.9%

North Shore - Onewa

967,352

-0.5%

-1.2%

North Shore - North Harbour

1,203,893

-0.8%

0.8%

Auckland - Waitakere

818,788

-0.8%

-0.9%

Auckland - City

1,232,811

-0.5%

-0.5%

Auckland City - Central

1,076,069

0.0%

-1.3%

Auckland_City - East

1,556,954

-0.6%

-0.1%

Auckland City - South

1,096,311

0.1%

-0.1%

Auckland City - Islands

1,135,530

-3.9%

-3.1%

Auckland - Manukau

896,625

-0.7%

-1.1%

Manukau - East

1,141,641

-1.2%

-1.5%

Manukau - Central

699,066

-0.3%

-1.1%

Manukau - North West

778,224

-0.1%

-0.7%

Auckland - Papakura

696,415

-0.8%

-0.3%

Auckland - Franklin

673,782

0.0%

0.3%

Thames Coromandel

754,853

6.0%

0.0%

Hauraki

416,927

7.9%

0.7%

Waikato

487,503

3.3%

0.7%

Matamata Piako

479,696

10.2%

4.8%

Hamilton

580,233

5.8%

2.5%

Hamilton - North East

722,658

4.0%

1.8%

Hamilton - Central & North West

537,091

7.7%

3.9%

Hamilton - South East

535,262

7.0%

3.0%

Hamilton - South West

517,794

5.3%

2.1%

Waipa

566,217

6.2%

1.1%

Otorohanga

N/A

N/A

N/A

South Waikato

253,817

12.4%

3.5%

Waitomo

218,868

8.1%

-0.8%

Taupo

511,679

9.6%

4.0%

Western BOP

652,132

4.8%

1.8%

Tauranga

725,113

2.6%

1.6%

Rotorua

456,816

9.4%

4.2%

Whakatane

464,556

11.1%

0.5%

Kawerau

244,455

28.5%

1.0%

Opotiki

307,271

-0.9%

2.8%

Gisborne

333,631

10.5%

3.1%

Wairoa

201,419

27.0%

1.2%

Hastings

511,442

13.2%

9.9%

Napier

549,207

12.5%

5.2%

Central Hawke's Bay

371,586

17.2%

6.0%

New Plymouth

458,367

4.3%

0.4%

Stratford

270,719

7.7%

-0.1%

South Taranaki

235,449

7.8%

2.8%

Ruapehu

217,444

21.3%

8.3%

Whanganui

271,483

14.3%

-1.7%

Rangitikei

220,021

14.1%

-6.5%

Manawatu

361,311

11.9%

-0.9%

Palmerston North

434,362

14.2%

3.6%

Tararua

224,524

21.3%

2.5%

Horowhenua

346,858

14.5%

3.9%

Kapiti Coast

584,139

6.9%

1.9%

Porirua

590,928

8.1%

1.0%

Upper Hutt

540,836

13.9%

5.7%

Hutt

574,738

9.1%

0.4%

Wellington City

824,029

7.9%

2.3%

Wellington - Central & South

825,748

8.2%

2.9%

Wellington - East

874,158

6.3%

1.0%

Wellington - North

749,548

9.2%

2.0%

Wellington - West

937,733

6.7%

3.4%

Masterton

376,287

11.9%

3.7%

Carterton

415,497

11.3%

2.4%

South Wairarapa

509,868

10.1%

1.5%

Tasman

598,945

5.9%

2.2%

Nelson

612,081

7.8%

2.4%

Marlborough

473,176

4.2%

0.6%

Kaikoura

N/A

N/A

N/A

Buller

193,524

4.7%

0.8%

Grey

213,144

0.8%

0.9%

Westland

256,035

7.9%

2.6%

Hurunui

386,778

0.3%

1.2%

Waimakariri

450,191

2.7%

0.8%

Christchurch

495,089

0.1%

-0.1%

Christchurch - East

374,931

0.8%

0.0%

Christchurch - Hills

665,411

-0.7%

-0.3%

Christchurch - Central & North

583,404

0.0%

0.3%

Christchurch - Southwest

472,543

0.0%

-0.4%

Christchurch - Banks Peninsula

516,187

0.8%

-2.1%

Selwyn

554,157

0.8%

0.5%

Ashburton

356,555

1.7%

0.5%

Timaru

368,291

3.5%

1.1%

MacKenzie

502,767

-6.1%

-6.7%

Waimate

247,669

6.1%

2.6%

Waitaki

315,005

4.4%

3.2%

Central Otago

523,218

9.8%

3.8%

Queenstown Lakes

1,204,828

8.1%

2.6%

Dunedin

449,023

14.3%

4.0%

Dunedin - Central & North

462,675

13.6%

2.3%

Dunedin - Peninsular & Coastal

406,636

12.8%

2.3%

Dunedin - South

429,080

14.9%

4.3%

Dunedin - Taieri

469,903

15.0%

6.1%

Clutha

218,630

2.3%

-1.3%

Southland

305,939

8.0%

7.1%

Gore

236,756

6.7%

2.9%

Invercargill

287,719

10.7%

1.8%

Main Urban Areas

              792,992

1.8%

0.3%