Non-residential construction shows strong growth in Auckland despite recent high-profile failures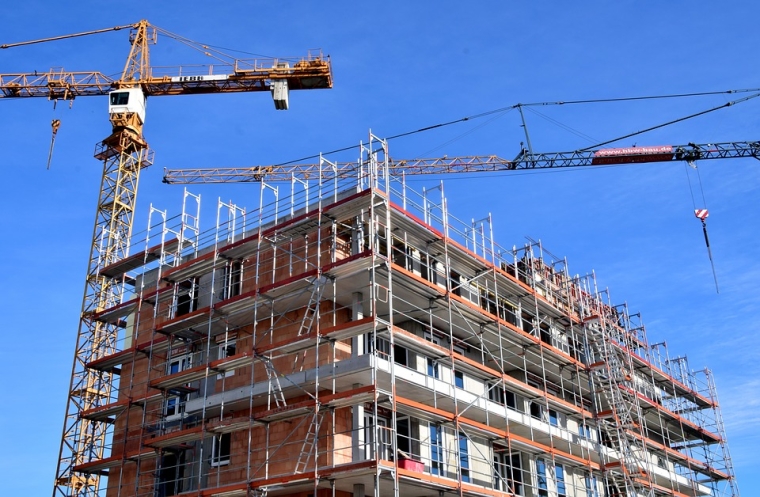 Auckland's non-residential construction industry is booming despite recent failures in the sector.
According to Statistics NZ in its quarterly value of building work report, non-residential buildings in Auckland drove the construction industry's overall volume growth in the December 2018 quarter.
"Growth in commercial construction activity was driven by more work on shops and accommodation buildings, particularly in Auckland," Stats NZ construction statistics manager Melissa McKenzie says.
The actual value of non-residential building work nationwide was $2.2 billion in the December 2018 quarter, an increase of 11% from the December 2017 quarter. While in Auckland, the value of non-residential building work grew by $200 million to $879 million, an increase of 29%.
In the 2018 calendar year construction of accommodation in Auckland, including buildings, hotels, motels, boarding houses and prisons, was up $212 million, 78% higher than in 2017 year. While the construction of shops, including shopping malls, restaurants, and bars, was up $143 million, or 52% in 2018.
According to Stats NZ the change in the value of non-residential building, essentially all types of buildings other than residential properties, in Auckland reflects changes in both the volume and the costs of construction.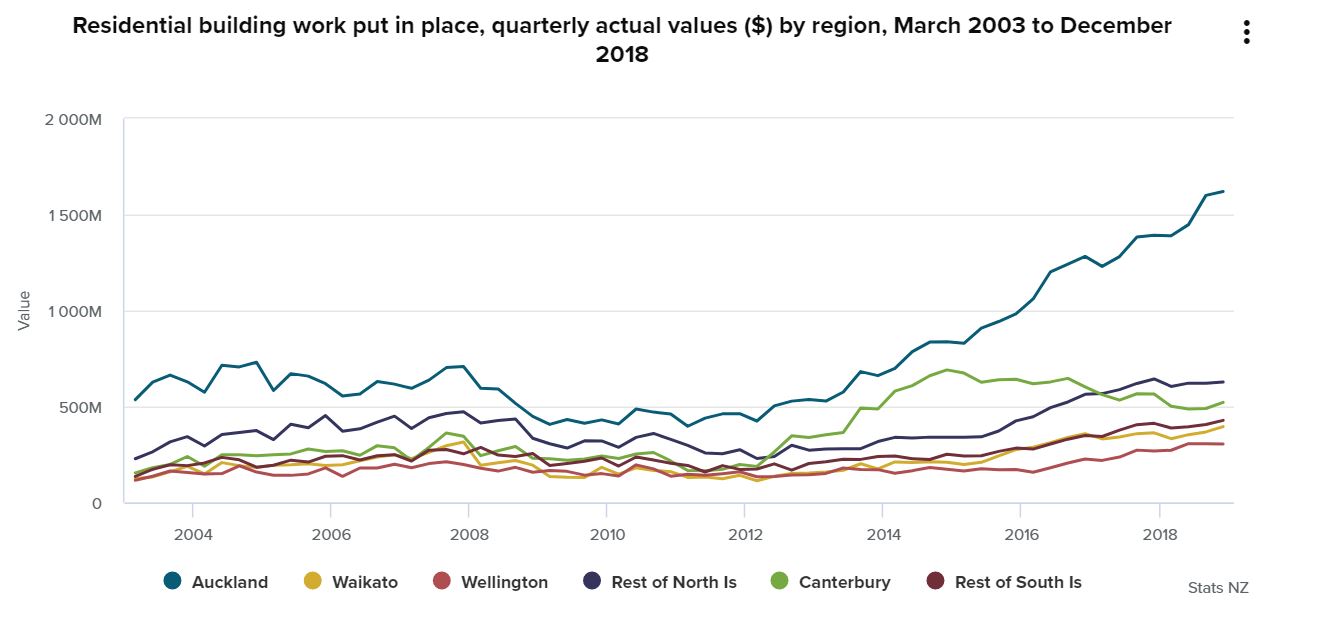 Nationally, in the December 2018 quarter the volume of residential work rose a seasonally adjusted 1.2% from the September quarter. This was in line with the 1.3% growth in the September 2018 quarter.
According to Stats NZ residential building work accounts for about 60% of total building activity, while the balance is made up of non-residential construction.
But Stats NZ does note the volatility in the industry in its latest report.
"Several construction businesses have failed since mid-2018. Construction work has been picked up by other contractors and continues on many affected building projects. We cannot identify the impact of the failures on value of building work statistics."
The recent failures of the likes of Arrow International and Ebert Construction, and Fletcher Building's well publicised woes have exposed the problems in the industry.
Auckland Council chief economist David Norman says such industry failures are merely a reflection of demand side pressures in the industry.
"People look at the construction sector and see that it has been booming and say 'how could a company go bust?'. But in any form of vertical construction where you see these huge increases in demand it becomes hard for businesses to accurately price their contracts." See more on this here.