Housing values are continuing to decline in Auckland and the rate of growth is slowing in much of the rest of the country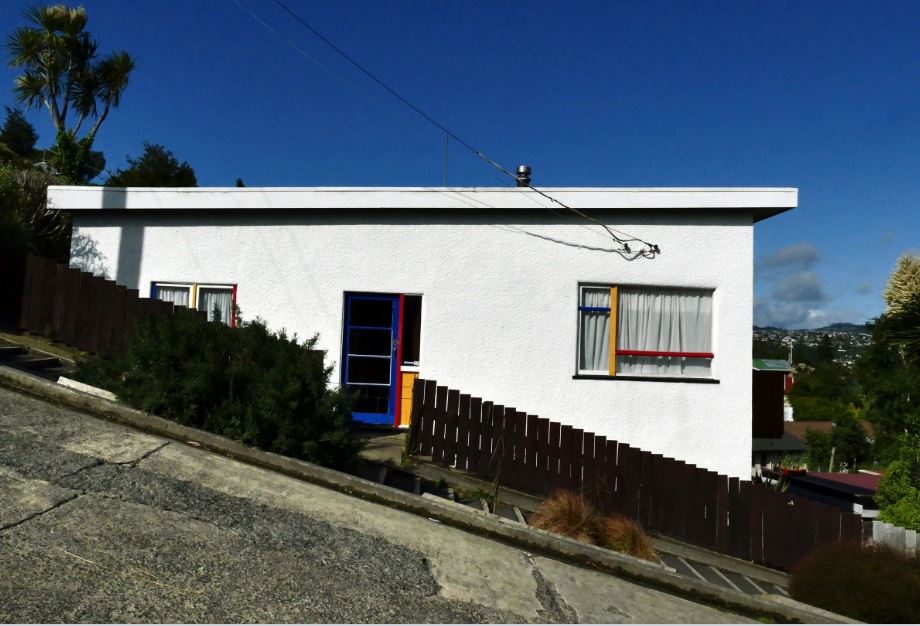 It's probably just as well the Government decided not to introduce a capital gains tax because the latest data from Quotable Value (QV) shows property values declining in Auckland and value growth slowing in much of the rest of the country.
Which means that by the time a CGT might have been introduced there'd be a good chance there would be no capital gains to tax anyway.
According to QV the average residential property value in Auckland fell for the fifth month in a row to $1,033,583 in April, meaning the average value in the Auckland region is now 1.5% lower than it was in April last year.
And the decline is region wide, with average values down compared to a year ago in almost all major Auckland districts, with the only exceptions being Franklin on Auckland's southern boundary where the average value in April was unchanged compared to a year ago, and Manukau north west, where the average value was up 0.7% compared to as year ago. But even there values appear to have started declining with the average value down 0.3% over the last three months.
The areas with the biggest declines were North Harbour -5.7% and Coastal North Shore -3.3%.
However although the decline in values in Auckland appears to be widespread and sustained, it is a slow but steady decline rather than a hard and fast fall.
Around the rest of the country average property values are continuing to rise in most centres, however the rate at which they are rising is slowing in many places
For example the Whangarei, the average property value was $542,715 in April, which was up 5.0% compared to 12 months ago.
But that annual growth rate was down from 5.5% in March, 6.1% in February and 10.1% in January, suggesting a cooling market even though values are still ahead of where they were a year ago.
Other centres that are still showing growth in average values, but where the the annual growth rate was down in April compared to March, suggesting a slight cooling in the market, include Hastings, Napier, New Plymouth, Wellington region, Nelson, Queenstown Lakes and Dunedin.
In Christchurch the market is almost flat, with average values up 1.3% compared to a year ago, but up just 0.1% compared to three months ago.
And average values in April were down compared three months ago in Selwyn and Ashburton and unchanged in Hurunui and Waimakariri.
"New Zealand's annual rate of value growth dropped from 7.6% in April last year to 2.7% last month, while the key market of Auckland continues to see a reduction in value levels," QV said in its commentary on the figures.
The table below shows the average values for all main districts throughout the country and the changes compared to three months and six months earlier.
The comment stream on this story is now closed.
QV House Price Index April 2019

Territorial authority

Average current value
$
12 month change
%
3 month change
%

Auckland region

1,033,583

-1.5%

-1.2%

Wellington region

706,123

8.2%

1.8%

Total New Zealand 

686,975

2.7%

0.4%

 

 

 

 

Far North

446,668

4.2%

4.3%

Whangarei

542,715

5.0%

-3.3%

Kaipara

535,781

1.6%

-3.8%

Auckland - Rodney

943,272

-1.2%

-1.7%

Rodney - Hibiscus Coast

916,977

-1.9%

-1.7%

Rodney - North

969,121

-0.7%

-1.8%

Auckland - North Shore

1,189,915

-3.1%

-1.0%

North Shore - Coastal

1,363,626

-3.3%

0.0%

North Shore - Onewa

957,639

-0.9%

-1.1%

North Shore - North Harbour

1,144,335

-5.7%

-3.9%

Auckland - Waitakere

817,065

-0.6%

-0.3%

Auckland - City

1,216,153

-1.3%

-1.4%

Auckland City - Central

1,070,844

-1.4%

-1.1%

Auckland_City - East

1,534,300

-0.9%

-1.5%

Auckland City - South

1,075,932

-1.4%

-1.5%

Auckland City - Islands

1,127,396

-0.9%

-3.4%

Auckland - Manukau

894,560

-0.5%

-1.0%

Manukau - East

1,134,082

-1.6%

-1.2%

Manukau - Central

696,245

-0.1%

-1.3%

Manukau - North West

783,214

0.7%

-0.3%

Auckland - Papakura

695,181

-0.9%

-0.1%

Auckland - Franklin

671,078

0.0%

0.1%

Thames Coromandel

762,007

4.3%

2.1%

Hauraki

415,076

1.5%

-1.8%

Waikato

488,457

1.9%

-0.2%

Matamata Piako

481,559

7.4%

2.9%

Hamilton

585,579

5.1%

1.4%

Hamilton - North East

728,384

3.6%

0.6%

Hamilton - Central & North West

540,388

4.4%

1.4%

Hamilton - South East

543,134

7.3%

2.1%

Hamilton - South West

519,968

5.1%

1.3%

Waipa

575,762

6.7%

1.5%

South Waikato

256,807

14.3%

0.0%

Waitomo

228,409

10.1%

5.0%

Taupo

524,666

10.2%

2.3%

Western BOP

655,088

4.3%

0.6%

Tauranga

740,222

5.1%

2.5%

Rotorua

478,822

13.7%

7.6%

Whakatane

479,479

10.7%

3.5%

Kawerau

250,975

23.3%

2.7%

Opotiki

320,656

2.5%

-6.7%

Gisborne

351,818

13.9%

8.7%

Wairoa

197,735

10.9%

-4.3%

Hastings

510,811

11.8%

1.2%

Napier

555,700

10.6%

3.2%

Central Hawkes Bay

389,529

19.9%

5.9%

New Plymouth

464,386

3.8%

1.3%

Stratford

277,870

6.0%

1.6%

South Taranaki

240,012

8.2%

1.2%

Ruapehu

215,106

16.6%

3.1%

Whanganui

276,853

12.1%

1.1%

Rangitikei

229,987

14.4%

6.3%

Manawatu

380,325

12.9%

3.9%

Palmerston North

438,838

14.4%

2.2%

Tararua

230,915

20.1%

2.6%

Horowhenua

367,858

18.3%

8.0%

Kapiti Coast

595,835

7.3%

2.5%

Porirua

597,337

7.8%

2.0%

Upper Hutt

548,786

13.0%

3.0%

Lower Hutt

580,322

8.6%

1.7%

Wellington City

831,614

7.5%

1.7%

Wellington - Central & South

828,331

8.1%

2.1%

Wellington - East

887,278

6.9%

1.4%

Wellington - North

762,309

9.3%

2.1%

Wellington - West

937,112

4.2%

0.3%

Masterton

380,864

12.2%

1.4%

Carterton

434,387

12.3%

4.4%

South Wairarapa

511,664

8.0%

0.2%

Tasman

598,246

5.4%

1.0%

Nelson

621,408

8.7%

1.9%

Marlborough

480,112

3.7%

1.5%

Kaikoura

434,286

-1.6%

2.0%

Buller

188,272

5.2%

-4.5%

Grey

217,810

2.8%

3.8%

Westland

256,109

4.8%

3.9%

Hurunui

390,430

1.1%

0.0%

Waimakariri

448,320

1.5%

0.0%

Christchurch

498,105

1.3%

0.1%

Christchurch - East

376,548

2.4%

0.0%

Christchurch - Hills

689,160

4.6%

2.0%

Christchurch - Central & North

587,683

1.7%

0.5%

Christchurch - Southwest

471,500

-0.8%

-0.3%

Christchurch - Banks Peninsula

507,330

0.1%

-3.9%

Selwyn

553,626

0.7%

-0.2%

Ashburton

354,565

0.7%

-0.8%

Timaru

372,099

4.7%

2.0%

MacKenzie

515,346

1.0%

-0.3%

Waimate

245,555

3.3%

0.7%

Waitaki

321,028

5.6%

3.7%

Central Otago

516,062

5.5%

1.0%

Queenstown Lakes

1,194,045

3.3%

-0.6%

Dunedin

457,530

13.0%

4.9%

Dunedin - Central & North

473,988

12.5%

5.0%

Dunedin - Peninsular & Coastal

411,862

10.6%

3.7%

Dunedin - South

444,017

15.4%

7.4%

Dunedin - Taieri

471,967

13.0%

3.5%

Clutha

231,284

9.0%

7.4%

Southland

314,303

11.3%

7.0%

Gore

232,525

4.4%

-3.1%

Invercargill

294,328

11.5%

2.8%

Main Urban Areas

791,931

1.6%

0.0%