Council development agency Panuku shows its hand in Auckland's property market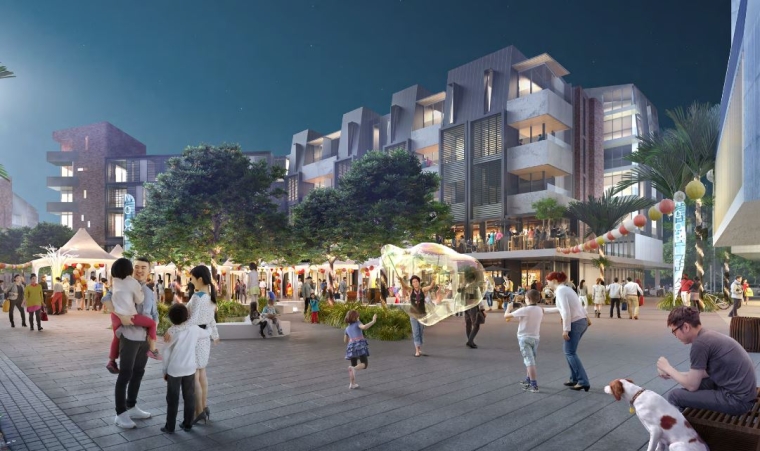 Panuku Development Auckland is one of the Super City's most powerful public entities.
The Council Controlled Organisation (CCO) was established by the Auckland Council in 2015 after the merger of Waterfront Auckland and Auckland Council Properties Limited (ACPL).
Panuku now manages around $3 billion of land and buildings owned by the council and is also involved in a number of major urban regeneration projects in the region, including those in Avondale, Manukau, Hobsonville, Meadowbank and Henderson.
According to Panuku's 2017/2018 annual report it manages around 1,000 leases in the Auckland region which generate about $60 million annually. It also completed 24 property sales in the 2017/2018 financial year producing net proceeds of $231 million.
It also owns and manages large sections of the city's waterfront real estate, including Wynyard Quarter, large parts of the Viaduct Basin and adjoining sites, as well Queens Wharf, the Americas Cup Base and the Westhaven Marina which are currently valued at around $800 million.
But many people in Auckland might have a limited understanding of exactly what this publicly owned body does.
Northcote regeneration
Last month it outlined its plan to redevelop the Northcote town centre. As part of its overall masterplan for Northcote more than 2,000 homes will be built in the area.
Panuku's Northcote project manager Igor Stychinsky says the town centre redevelopment will include a mix of retail, commercial property and more than 700 apartment and townhouse style homes.
"We expect that they will be two bedroom apartments maybe at 60 or 70 square metres that would give them a price point of say $750,000, which would be classified as affordable by most."
While Housing New Zealand subsidiary HLC will oversee the construction of around 1,500 homes worth approximately $750 million on land adjoining the town centre. The properties are expected to be built by 2023.
Around one-third will be for Housing New Zealand and the balance for the general market and will include more affordable homes and a mix of houses and apartments.
Panuku says the new housing will enhance retail demand and reposition Northcote as a strong growth location.
Stychinsky says the new town centre in Northcote will include a supermarket, cafes, a market, a community centre with a library. But he won't say how much the overall project, which it expects to be completed by 2030, is expected to cost.
"We are not able to disclose the exact numbers. But it is many hundreds of millions of dollars and which is why we need commercial development partners because clearly Panuku does not have that kind of funding, nor would we want to take that development risk using ratepayers money," Stychinsky says.
And he won't disclose how much Panuku has budgeted for it either.
Stychinsky says it plans to start meeting with developers before the end of the year and sign off on the successful tender in 2020. But he says the physical works will be some time away.
"We don't anticipate any major disruption to the town centre until September 2021," he says.
Explaining Panuku's role
Panuku's director of corporate affairs Angelika Cutler says the locations it redevelops are specifically chosen in areas where the Auckland Council has a significant landholding which it can use to rejuvenate a town centre. It also likes to focus on areas with good access to public transport.
"We're not developers. We don't build the buildings," Cutler says. "At Panuku we provide holistic regeneration, that means we will go in, we'll look at a community and see what they love about the place, what they want to change and then we'll provide urban design and master planning."
She says the Auckland Council now owns the majority of the land in Northcote town centre and once a developer is chosen it will then sell the land to them to carry out the construction. This will include a comprehensive development agreement on what types of properties it has to include and how they will be rolled out.
"We work with our colleagues at council to get all the parks and stormwater and wastewater sorted to cater for that growth and then we run the programme through."
When asked about public perception of Panuku and the fact a lot of Aucklanders may not even know what it does Cutler says that's unfortunate. 
"But we are confident that our due diligence and our approach to the way we're doing these renewals and regenerations is thorough and true to what the community wants."
She says the agency has a particular role to play for the Auckland Council.
"We can't stagnate as a city therefore we use what value we hold to make the place better," Cutler says. "We have to trade in land unless people want rates to go up."
She says Panuku doesn't have as big a profile as some of the council's other CCO's.
"But I would hope that if you go into Northcote now and go around any of the shops in that town centre they know absolutely who we are and what we're doing."
Panuku's high profile critic
Te Whanau o Waipareira Trust chief executive and former Labour MP John Tamihere announced his plans to run for the Auckland Mayoralty earlier this year.
He has been openly critical of Panuku and what he claims is its lack of transparency. Tamihere says he doesn't think it is performing as well as it should as a council agency.
"They are underperforming," Tamihere says. "Look at how much it costs to run Panuku and who is getting paid to do what. They won't tell you."
He says the Panuku board and executive needs a shake up as well.
"I don't think their executive is up to the mark in terms of their return on investment and I think they are as political as the council."
He says he plans to release more details in the coming months on how he plans to deal with the Panuku if he becomes Mayor.
But his battle with Panuku isn't new. Ngai Tai Waipareira Housing, which is partly owned by Te Whanau o Waipareira Trust, has had an ongoing battle with Panuku since last year over the planned Tavern Lane development in Papatoetoe.
Panuku terminated its commercial negotiations with Ngai Tai Waipareira Housing over the level of social housing proposed in the development. Tamihere says it is now planning to take legal action against CCO over the project.