Public Policy
/
opinion
The 2021 Interesties Awards: An overview of the political economy in 2021, featuring spicy digs and a bit of Christmas cheer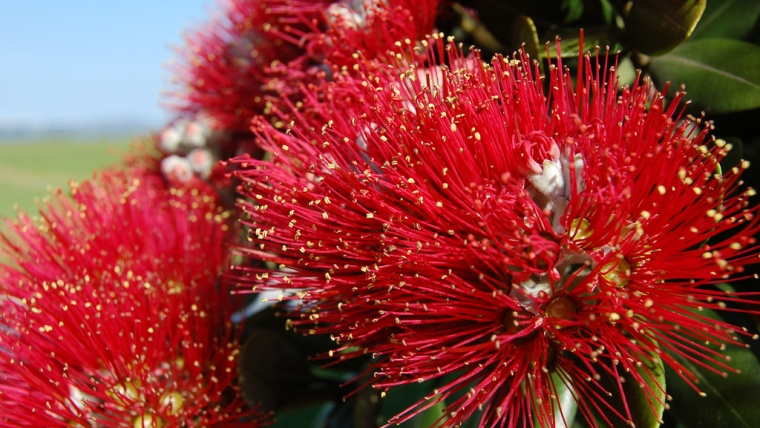 Here we have it, our annual 'Interesties Awards' - a light-hearted summary of the political economy in 2021. 
We've shared the love and had a go at pretty much everyone. Enjoy, and have a great holiday!  
Maersk Award: The Reserve Bank for turning the monetary policy ship while contending with a supply chain crisis.
Thoughts and Prayers Award: Those partial to takeaways and imprudent numbers of TV/music/news service subscriptions, seeking debt under the bolstered Credit Contracts and Consumer Finance Act.  
Impermeability Award: Grant Robertson, for consistently repelling attacks from the media, the political right (who believe he's spending too much), and left (who believe he's spending too little) by delivering solid headline economic figures. Never mind lifting the hood to expose some serious structural problems and pockets of people doing it tough…
Community Clairvoyants' Association Award: Economic forecasters.
Who's That? Award: Caralee McLiesh - Chief Executive and Secretary to the Treasury, AKA one of the most powerful people in the public sector - eloquent, but rarely seen or heard. 
New Evangelists Award: Tied first place: Cryptocurrency traders and modern monetary theorists. Both believe quantitative easing (figurative money printing) will help them attract more followers - crypto folks, because they fear central banks are devaluing fiat currency, and MMTers, because high levels of government debt are becoming normalised. 
Stayin' Alive Award: Simon Bridges, for ending up with a top job as National's Finance spokesperson, after being taken out as leader by Team Muller and surviving an attempted knifing by Judith Collins.
Haere Ra Award: Bright young things, who don't have access to the 'bank of mum and dad'.
Where's the Valium? Award: Recent homebuyers, with massive mortgages, facing higher interest rates.  
Quit While You're Ahead Award: Highly-leveraged property investors.
Energiser Bunny Award: Christopher Luxon, who quickly seized the opportunity to become National's leader, and (importantly for someone gunning to be prime minister) walks fast, reportedly doesn't need much sleep, and isn't in need of a holiday. Although the Energiser Bunny needed new batteries the day he hired someone to drive him in a Mercedes from his apartment across the road to Parliament. 
Enough is Enough Award: The Greek alphabet.
Best Friends (For Now) Award: Monetary and fiscal policy, which have supported each other while financial conditions have been loosened during the pandemic. Let's see how well their mandates will align, as the Reserve Bank tries to tighten conditions to cool inflation, while the Government wants to keep spending to plug infrastructure deficits and carry out reforms.
Light Relief Award: Chris "spread your legs" Hipkins.
Armchair Epidemiologist Award: Bronze: Most of the Team of Five Million at some point. Silver: The good folk of Twitter. Gold: The breed of successful businessmen, who also claim to know everything about everything.
Surprise, Property Investors! Award: David Parker, for driving both the removal of interest deductibility, which will see residential property owners pay more tax, and a tweak to the Resource Management Act to allow for more housing intensification. The sweeping changes caught everyone off guard and are being enacted quickly.
Honest Banker Award: ANZ NZ CEO Antonia Watson for acknowledging, "The people that are really hurting [financially from Covid-19] - we haven't lent money to."
Gift to the Opposition Award: Inflation and omicron.
WTF Award: Treasury, for pushing research that shows house price inflation doesn't increase inequality on aggregate. It argues that because the majority of people own houses, and most rich people have their wealth tied up in non-property assets, the narrowing of the gap between the middle-class and seriously wealthy that occurs when house prices rise, actually reduces overall inequality. 
Don't Envy You Award: Runner up: Chris Bishop, for doing the thankless job of holding the Government to account on Covid-19. Winners: Jacinda Ardern, Chris Hipkins, Ashley Bloomfield and their colleagues for making tough calls that have contributed to keeping so many of us healthy.  
Too Hard Basket Award: The Government, for putting a number of frameworks in place to address climate change, but delaying publication of the crucial Emissions Reduction Plan until May 2022. We still don't know who needs to do/pay what to reduce our carbon footprint. 
Best Worst Politician Award: David Seymour, for being rewarded at the polls for being a sharp and effective de facto leader of the opposition, who also made a terrible call: publicly releasing a priority access code for Māori to book appointments to get vaccinated. Only 78% of eligible Māori are fully vaxxed.
Antiques Roadshow Award: The free market. 
Insurance Salesperson of the Year Award: The State, for deciding EQC will play a greater role insuring buildings in the event of a disaster, and creating up to three new insurance schemes: 1. For if your bank or other deposit-taker collapses; 2. for if you lose your job; 3. for if your insurer collapses. The first is definitely happening, the second likely, and the third maybe.
Blink and You'll Miss It Award: Sub 2% mortgage rates.
Revolving Door Award: The Reserve Bank, for effectively losing 10/26 of its most senior staff in six months, all the while being kicked around by politicians with interests in housing, climate change and inflation.  
Blank Cheque Award: Consultants, working on various government reforms.
Missed Media Opportunity of the Decade Award: Interest.co.nz, for not launching a business dedicated to creating stock images that represent rising house prices. 
Taking One for the Team Award: Aucklanders, people split from loved ones overseas, renters, business owners, parents turned teachers, the elderly, students, essential workers, the list goes on… Cheers, everyone!