Public Policy
/
opinion
Having decided that "The cost of 'Covid-zero' has gone up. The cost of living with the virus has gone down," Australia is facing up to healthcare staff shortages, and overwhelmed testing capacity that results in undercounts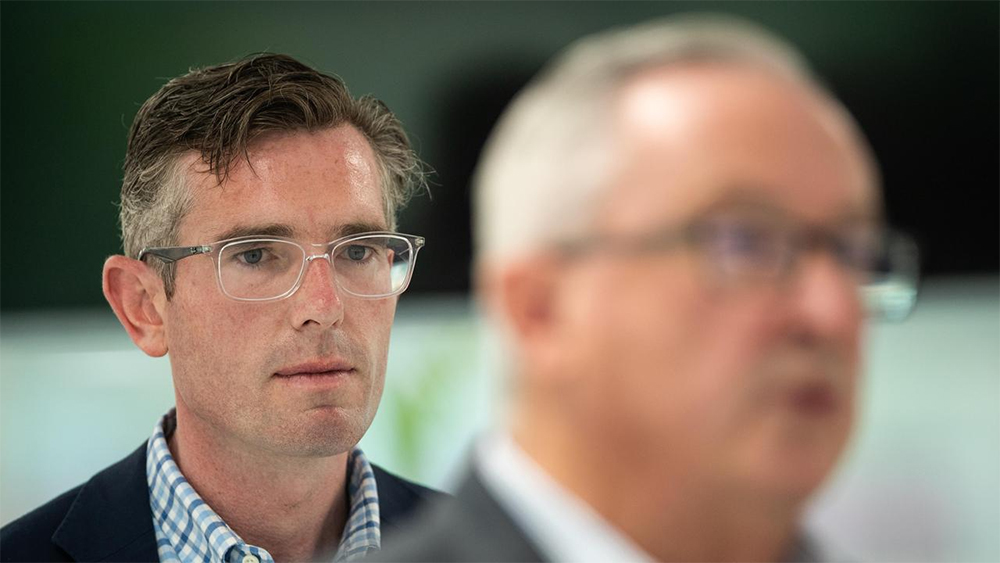 Another Covid Christmas.
It's depressing, but perhaps not surprising, that Covid-19 still holds center stage in Australia as 2021 draws to a close. Just when we were learning to live with Delta, along came Omicron.
Covid-19 hasn't prevented the usual seasonal activities – from family Christmas dinners and BBQs at the beach, to the Sydney-Hobart yacht race and the Boxing Day cricket test. But it has had a dampening effect. There are widespread reports that people are being more cautious – going out less and avoiding busy venues.
As the headline in one newspaper put it, Sydney is "locking itself down". 
(The English cricketers have been no help. Their dire performance in the Ashes has denied Australians what might have been a temporary distraction from the pandemic.)
There is no single national mood because of the different approaches taken in the different states and territories for dealing with Covid-19. However, in the eastern states where most Australians live there is a mix of reluctant resignation and anxious optimism. Resignation that the spread of Omicron can't be stopped but optimism that the consequences are manageable thanks to high vaccination rates and a robust hospital system.
Last week, Queensland's Chief Health Officer Dr John Gerrard said that "most Queenslanders will be potentially exposed to this virus in the coming weeks". His message was blunt – "You all have to develop immunity and there are only two ways you can do that: by being vaccinated or getting infected". The virus will become endemic.
On Boxing Day, the NSW Health Minister Brad Hazard said "that we would expect that pretty well everybody in New South Wales at some point will get Omicron".
Fortunately, growing evidence internationally and in Australia suggests that while Omicron is much more transmissible than Delta, it is also milder. According to Australia's Chief Medical Officer Professor Paul Kelly - "We're not seeing the same sort of increase in hospitalisations or ICU".
That's just as well given the case numbers.
These are the reported daily cases for 29 December:
| | |
| --- | --- |
| NSW | 11,201 |
| Victoria | 3,767 |
| Queensland | 1,589 |
| South Australia | 1,471 |
| ACT | 138 |
| Tasmania | 55 |
| Northern Territories | 19 |
| Western Australia | 2 |
These represent record numbers in almost every jurisdiction, and the numbers are expected to rise rapidly in the coming days and weeks.
The Prime Minister, Scott Morrison, and the Premier of NSW, Dominic Perrottet, argue that people need to shift their focus from case numbers to the numbers of hospitalisations and deaths. Australia currently has 95,566 reported active Covid cases (and probably many more unreported ones). 1,256 people are in hospital, 129 in ICU.
Morrison and Perrottet are the key proponents of the 'living with Covid' strategy that is now dominant (outside Western Australia). They want to minimise lockdowns, border closures, and other restrictions. They contend this is now a viable, indeed desirable, strategy because high vaccination rates and better treatments have significantly reduced the downside of Covid-19.
When asked on 29 December if lockdowns might be used, as in Europe, as an emergency measure to address the exponential rise of Omicron, he replied "We will make our Australian way through this. We always have. The situation in the northern hemisphere is different to Australia."
In his view, Australia has crossed the Covid Rubicon and there is no going back.
Until recently, managing the pandemic involved comprehensive government-imposed controls and literally hundreds of billions of dollars of government-funded support. Morrison and Perrottet believe that the emphasis must now be on Australians taking greater personal responsibility for their own safety. That means getting vaccinated, getting booster shots, wearing masks where appropriate, and practicing social distancing.  
The principle driving the 'living with Covid' strategy is best summed up by Deloitte Access Economics partner Chris Richardson to The Australian newspaper – "The cost of 'Covid-zero' has gone up. The cost of living with the virus has gone down."
Of course, the latter sentence assumes Omicron won't overwhelm the hospital system. That appears credible so far, although pressure is building.
Two specific problems have emerged. First, the isolation requirement for healthcare workers exposed to Covid-19 inevitably creates staff shortages. The temporary unavailability of many doctors, nurses, ambulance drivers, and the like threatens the capacity of the hospital system to handle the current surge in demand. To partially address this in NSW, the original 14-day self-isolation period for a 'close contact' of someone with Covid-19 has been reduced to seven days, subject to receipt of a negative PCR test.
The second problem is the exponential rise in the demand for Covid tests. That rise is being driven by the rapid proliferation of Omicron, and the need for testing prior to international and interstate travel. NSW is now testing more than 150,000 people a day and there are reports of delays of up to 72 hours in receiving test results. In the case of one pathology lab, the pressure has led to hundreds of incorrect results being distributed.
No doubt, the long queues at testing sites in NSW are discouraging many people from getting tested. Therefore, the real infection numbers in NSW are likely to be much higher than the official figures suggest.   
The all-important vaccination system is also coming under pressure as the swift spread of Omicron makes administering booster shots an urgent priority. With more than five million Australians currently entitled to receive the booster, and a further four million entitled by the end of January, that means the system needs to deliver over nine million booster shots in the next five weeks. Added to that is the vaccination of 5 to 11-year-olds that commences on 10 January.
Over the last two years, governments in Australia have dramatically increased their capacity to vaccinate against Covid-19, to test for it, and to treat it. Omicron represents a major challenge to that capacity. The next few months will reveal if enough has been done.
---
Ross Stitt is a freelance writer and tax lawyer with a PhD in political science. He is a New Zealander based in Sydney. His articles are part of our 'Understanding Australia' series.