Public Policy
/
opinion
Tim Hazledine casts an expert economic critic's eye over the Commerce Commission's huge report in the retail grocery sector. He finds it hypocritical for most middle class folk to complain about high prices. But some action is justified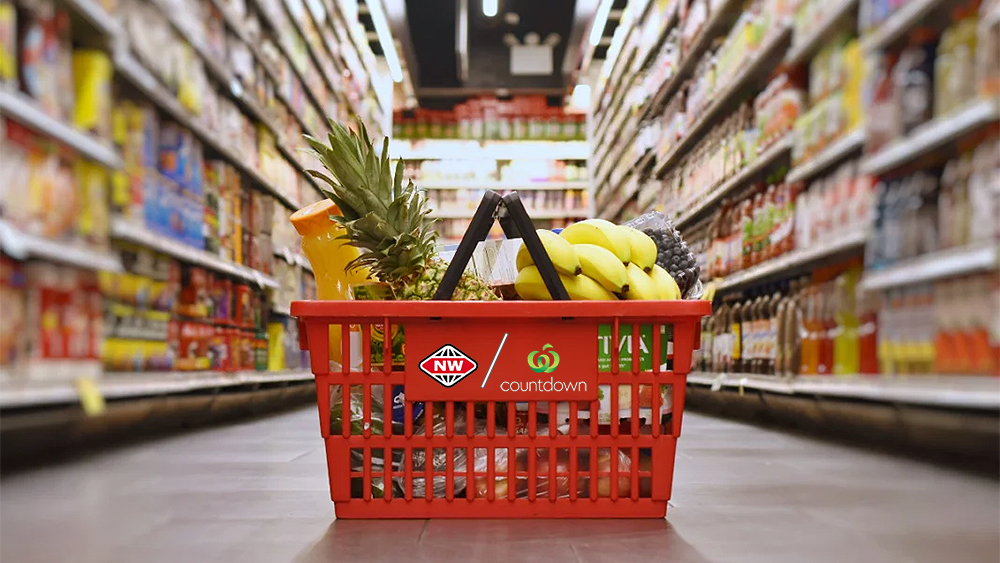 By Tim Hazledine*
I've just finished wading through the 609 pages of the NZ Commerce Commission's Market Study into the Retail Grocery Sector: Final Report.
Why have I done this? So that you don't need to. Do you want to know whether the Commission found that the big two dominant supermarket chains  -- the NZ-owned Cooperative, Foodstuffs, and the Australian-owned Corporate, Progressive  (Woolworths) -- are ripping off New Zealand grocery customers?
Well, I can tell you that the answers are (a) that it's really hard to be sure, but (b) they probably are, somewhat, but (c) there's nothing much to be done about it.
I agree with all three of these conclusions – in particular (c): this for reasons which may surprise you, to which I will return. But first, why is it so hard to be sure what is going on in this market, in which just about all of us are experienced, regular participants: the weekly supermarket shop?  Why not just make a big list of the most popular grocery products; check out their prices in New Zealand and, say, Australia  (easy to do now with online shopping), and compare the total costs at checkout?
Well, the Commission did in effect do this, and not just comparing NZ with Australia, but also with 36 other rich (OECD) countries.  However, there really are difficulties here. Take an apparently easy one like breakfast cereals, for example. I have always been a 'Weet-Bix Kid', and last week I went down to my local New World supermarket to stock up. The large 1.2kg Sanitarium Weet-Bix box was $789.  When I got home I checked out the same branded product online from Coles in Australia: just $5 for 1.2kgs.
Big difference, huh! But: we need to make two adjustments. One, of course, is the exchange rate: five Aussie dollars is about NZD 538. And then, the product is taxed at 15% GST in New Zealand, and not taxed at all over the ditch. So take that off the NZ retail price, which brings it down to $686.
[Note that a major failing of the Commerce Commission's study is that they did not adjust for sales taxes. This will definitely bias their price comparisons against New Zealand, because we are unusual – perhaps, unique – in not having bowed to the Farm Lobby to have 'food' exempted from GST.]
Well those adjusted prices still imply a quite hefty price differential going against the Kiwi shopper – more than 25 percent.  But, there are two more buts to come.
First, I didn't purchase the expensive  branded Sanitarium Weet-Bix. Right below it on the shelf were 1.2kg cartons of New World's house-brand, 'Pam's Wheat Biskits', on sale at just $5 – or $435 net of GST, which is well below the Australian price! Of course, that is what I bought, because I happen to know that 'wheat biskits' and 'weet-bix' are exactly the same product, off the same assembly line in Sanitarium's  Pah Road factory  (naturally, they don't tell you this on the box, but now you know).
Shouldn't I compare the Wheat Biskit price with an Australian house brand? Yes, and I find Woolworths offering their 'Wheat Biscuits' for the equivalent of just NZD 403. So, that's about 10 percent cheaper in Australia, if the house brand is, as in NZ, of identical quality to the Sanitarium brand  (it may not be).
But then  (the last 'but' for now), even if the researcher corrects for all the myriad of difficulties in comparing prices, and if they find that, say, Australian prices are on average  somewhat lower than ours, we still can't infer that we have a problem of our supermarkets ripping us off. We have to compare prices with costs. If costs are also higher in New Zealand, then the profit margins earned by the supermarkets could be no higher here – maybe even lower.
Could this be the case with Weet-Bix? Plausibly, yes. By weight, your weet-bix is 97 percent whole grain wheat  -- they do tell you that on the label. Australia is a big wheat growing country; New Zealand is not, and indeed it is quite likely that Sanitarium here imports most of its wheat from Australia, which is surely going to add to costs.
The list goes on. Two litre milk cartons, for example: much cheaper in Australia, with some but not all the price difference rationalised by Australian dairy farmers being paid less for their raw milk.  I did come across the odd exception in my own investigations on-line -- Marmite (made in NZ), and Vegemite (made in Australia) were both a bit cheaper here, at least in the small pot sizes.
Overall,  however, I do believe that a reasonable conclusion to be drawn from the substantial body of evidence documented in the Commerce Commission's  600+ pages Report, is that grocery prices are indeed systematically higher in NZ than in Australia  (which is really the only comparison market we should be concerned with), and that at least some of the excess cannot be accounted for by higher costs: it's higher profits, too.
But I think it unfair to criticise the Commission for not going on to recommend swingeing interventions in the grocery market, such as breaking up one or both of the Big Two into smaller competitors. Why? Because I don't expect that anything the government could do to try to extract more competitive behaviour from the supermarkets would be effective.
Why not?  Because slack competitive behaviour is deeply engrained in Kiwi business culture, and not just in the grocery sector.
That's the point. If high grocery prices were an anomalous blip in an otherwise sharp-as-a-tack competitive business landscape, then a focussed anti-monopoly policy blitz might well be warranted.  But if slack competition is the widespread norm – well, why pick on supermarkets? Not fair!
As far as I know, neither the Commerce Commission nor anybody else has carried out a systematic, economy-wide comparison of the extent of competition on both sides of the Tasman. I certainly haven't tried it. But I have been on the alert for scraps of evidence as they turn up, and these are by now adding up to quite a pile, nearly all pointing in the same direction. As well as groceries, we pay:
Higher bank merchant service fees  (about $13,000 more per retailer per year)
Higher real estate agent commission rates and conveyancy fees
More for our mortgages
Higher hotel room rates
More for books, beer
Much higher building materials costs (and costlier construction practices)
More for clothing and footwear
 Exceptions? Apart from Marmite, I did once find that regional airfares in New Zealand  (linking smaller cities and towns to the main trunk routes) were significantly lower here than in Australia (and Canada, and the US, and Scandinavia). I am not sure why, but it was a fact.
Interest.co.nz readers will be able to add their own insights and examples, and of course these could go either way. I am betting that they  mostly don't – that the more we learn, the more we realise that we are here talking about, not isolated examples of reprehensible price gouging, but a whole way of life; pervasive throughout our business culture, and as such, something to be tolerated  -- even, respected, not ineffectually bemoaned.
It's the Kiwi way – the 'bach, boat & BMW' limitations on the aspirations of our entrepreneurs; the unwillingness to sign on to life service in stultifying corporate bureaucracies; the high degree of mutual support that we show each other; the mate's-rates/she'll be right/no problem attitudes.
All this is reflected in often startling differences in business cultures. When New Zealand workers head to Australia  -- as one in ten of us do – they fit in seamlessly; easily earning the higher wages and salaries paid there. But when our companies make the move – well, as often as not they get totally trashed, as was the most successful NZ firm of the 1990s – The Warehouse  -- when it took its business model across the Tasman. Reflecting on this later, founder Sir Stephen Tindall said that the most surprising thing to him was the intensity of the competition which Australian firms turn on to invaders of their territory. Perhaps someone should have told him about this.
None of this is intended as criticism of New Zealand; nor of Australia, for that matter. It's just the way we are: different.
So it is rather hypocritical for most middle class folk here to complain about high prices. For every over-payment by a customer there is over-charging by a supplier – are you one of those suppliers?
But there is an important exception to this line of reasoning, that does justify some government action: the plight of low income New Zealanders. We all pay the higher, universal, sales tax on food, etc, in NZ, but most of us get that back – compared with counterparts in Australia  -- with lower marginal income tax rates on higher incomes.
Low income people all pay the GST, but get little back because they don't earn enough to pay much in income taxes in the first place. And, in general, they have little opportunity to benefit on the supply side of the deal, because they have no market power to themselves grab a share of the excess profits.
So, given that there really are such excess profits in the supermarket sector – that the same wheat biscuits that are sold for $789 can be profitably sold for just $5 -- and given that there is nothing that can, or, anyway, will be done about it in general, then I'd say there is now a good case for direct action, focussed on helping out low-income households.
An idea which is often mooted is that government should set up 'KiwiShops' in lower decile suburbs, offering a simplified range of regular branded products at prices just covering full costs of supply. The Commerce Commission does have a few very cautious paragraphs on this option right at the end of their Report, but concludes that it would be best to leave this for now, until supposed restrictions on securing land for new small supermarkets are dealt with, which they propose to check on in another Report in three years' time.
I'd say that a determined government, probably in collaboration with local agencies and Iwi, could find some land in South Auckland, etc.  And I don't really expect that there would be a lot of opposition.  Foodstuffs and Woolworths are not evil people, and they might welcome localised market innovations which would take some public pressure off them. And wouldn't grocery manufacturers be willing to come to the party?  The Sanitarium Health and Wellbeing Company is owned by the Seventh-day Adventist church. Couldn't they find it in their christian hearts to offer KiwiShops at least as good terms on their weet-bix and marmite as they do the big chains?  Worth a second look, perhaps.
---
Tim Hazledine is Emeritus Professor of Economics at the University of Auckland.