Public Policy
/
analysis
Brian Fallow casts an eye over the Government's Emissions Reduction Plan and discovers there is much more work ahead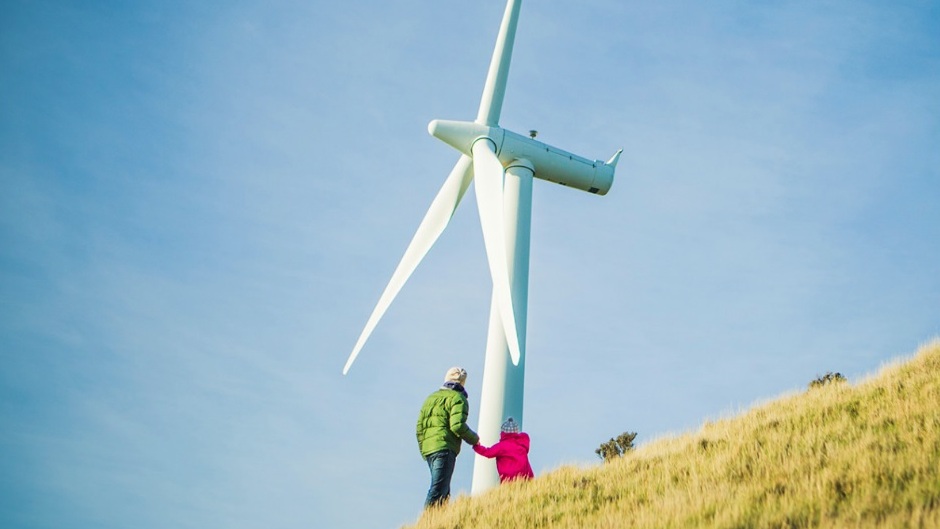 By Brian Fallow
Critics and defenders of the Government's Emissions Reduction Plan will be able to agree on one thing at least: now is not the best time to embark on such a plan.
Critics will point to the fact that inflation is running hot and threatening to become entrenched. They will question the wisdom of adding costs to households, businesses and, eventually, farmers.
Defenders will say that the best time to get serious about curbing emissions was years ago. Deferring action even longer will only make the inevitable reductions steeper, more disruptive and more costly.
In aggregate terms New Zealand's contribution to global emissions is small but, as the International Monetary Fund has just reminded us, in per capita terms one of the worst. There are potential trade costs in being, and being seen as, a free rider.
In any case as Climate Change Minister James Shaw puts it: "The climate crisis is no longer something that is happening to someone else, somewhere else, at some point in the future. It's happening to us. It's happening here. It's happening now."
Making the case for the plan he emphasises local benefits:
· More options for getting around cities, with less exposure to global oil prices.
· Warmer, healthier homes with lower power bills.
· New clean tech industries with well-paid jobs. If you do it right, one man's cost should be another man's livelihood; the trick is to be the other man.
The carbon budget (emissions cap) agreed for the first period, which runs until the end of 2025 represents a 2.7% cut from the average over the past five years, or 3.1% less than projected emissions with existing policy measure only.
But over the next two periods the carbon budgets get a lot more challenging. Between 2026 and 2030 emissions will have to be 18% lower than the average of the past five years and between 2031 and 2035 35% lower. The statutory target, after all, is net zero by 2050, albeit with a less stringent limit for biogenic methane.
Much of the plan announced on Monday is for officials to keep working, and consulting, on specific plans. An example: "In the second half of 2022 the Government will decide whether to progress legislative changes to enable congesting charging….Legislation development will then take two years."
But some actual spending decisions have been made, out of the Climate Emergency Response Fund (CERF), which is to be funded form the hypothecated proceeds of auctioning units into the Emissions Trading Scheme (ETS).  
Finance Minister Grant Robertson, inexplicably, said it meant "polluters are paying, not households" as if companies which are points of obligation under the ETS don't pass their carbon costs on, or that there is no opportunity cost to the Government in earmarking this source of revenue.
In the current, first period, transport, energy and industry are seen as the most promising areas for early progress.
Transport, the second largest source of emissions after farming, is responsible for about 20% of national emissions and 43% of CO2 emissions. The Climate Change Commission has recommended cutting transport emissions by 13% by 2030 and 41% by 2035.
Transport will get the biggest chunk, $1.2 billion, of the $2.9 billion of CERF money committed at this stage. It will include $569 million for a scrap and replace scheme "which will provide targeted assistance to lower- and middle-income households to shift to low emission alternatives upon scrapping their old vehicle." Transport Minister Michael Wood said the threshold for eligibility was expected to be around the median income.
Another $350 million is earmarked for projects to encourage more use of public and "active" transport modes (cycling and walking). For  the energy and industry sector, which make up 27% of total emissions, $650 million of CERF money is allocated to a much expanded Government Investment in Decarbonising Industry fund. It will include funding for infrastructure upgrade for the national grid and electricity distribution networks.
Energy Minister Megan Woods said the expanded programme was estimated to deliver about a sixth of the total emissions reductions required by 2025 and about a third of what would be needed in the 2026 to 2030 period.
The other big chunk of CERF money, $710 million over four years, is for agriculture and forestry.
About half of that is for research and development – with the emphasis on development – to give farmers the tools to deliver the statutory goals of a 10% reduction in methane emissions by 2030 and between 24% and 47% by mid-century.
That still leaves the  vexed issue of how farm emissions (as conventionally measured for international carbon accounting purposes) will be exposed to an emissions price signal by the start of 2025. He Waka Eke Noa, the process of negotiating that, has yet to be completed.
Another $256 million of CERF money is earmarked for forestry, both to scale up production of native seedlings for long-term carbon sinks and to stimulate private sector investment to add more value in the wood processing sector.
There is, of course, much more to the plan than allocating some of the proceeds of auctioning units into the ETS.
Shaw makes the point that 15 different ministers with 18 portfolios between them have responsibilities under the plan. They include not only transport, energy, agriculture and forestry but also housing and urban development – where much will depend on the outcomes of replacing the Resource Management Act.
Although carbon pricing through the ETS will remain a central policy tool Shaw said it was expected to deliver only about a third of the necessary emissions reduction over the three budget periods.
A consultation document on the emission reduction plan released last October says that although the cost of the ETS on transport fuel prices is 10 times what it was five years ago, the impact on travel has been minimal, which is consistent with overseas findings.
Reliance on the ETS alone to deliver the necessary changes to transport behaviour would require eye-wateringly high ETS prices. It cited a recent study by Concept Consulting and Retyna which emanated that relying on the ETS alone to boost electric vehicle uptake would requires  a carbon price of $595 a tonne.
Full details of the Climate Emergency Response Fund can be found via the link below.