Public Policy
/
analysis
Budget 2022 - Social Development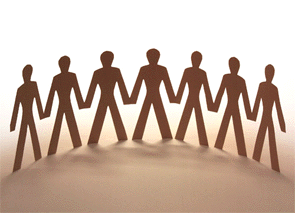 This table outlines the New Zealand Government's planned social development spending for the 2022/23 budget year.
Actual spending for the previous five years is on the left.
The numbers are drawn together from the Vote Social Development.
Links to the primary sources used, from Treasury's website, can be found at the bottom of the page.
Please note that some of the allocation titles have been shortened for the sake of space. 
Figures for each allocation are in millions of NZ$.
Actual 2017/18

Actual       2018/19

Actual 2019/20

Actual 2020/21

Estimate 2021/22

 

Budget 2022/23

%

 

NZ$m

NZ$m

NZ$m

NZ$m

NZ$m

 

NZ$m

 

 
 
 
 
 
 
 
 

1.2

2.2

2.1

1.8

2.3

Extraordinary Care Fund

2.3

0.0%

6.3

10.1

51.7

12.5

17.5

Social Work Support

17.8

0.0%

86.6

73.0

67.5

57.0

23.7

Corporate Support Services

23.3

0.1%

16.3

17.1

28.6

30.5

47.5

Extra, Historic & Special Circumstance Payments

32.1

0.1%

0.4

2.0

4.6

0.0

5.0

Place-Based Initiatives

35.7

0.1%

23.6

22.2

29.1

33.6

41.4

Programs and Support for Children

40.4

0.1%

47.6

49.4

61.2

64.4

57.2

SuperGold Cards & Senior Support

67.4

0.2%

65.4

63.4

64.2

73.2

80.4

Youth Payments and Support

84.9

0.2%

163.6

154.1

145.4

139.3

134.5

Veterans' Pension

131.6

0.3%

196.1

182.7

143.8

145.2

135.6

Childcare Assistance

160.0

0.4%

0.0

0.0

12,150.1

1,578.1

5,815.3

Business & Worker Support Subsidy Covid-19

265.3

0.7%

165.0

224.9

248.3

293.2

314.7

Orphan's/Unsupported Child's Benefit

356.5

0.9%

207.3

277.3

316.4

349.1

334.3

Recoverable Assistance

380.9

1.0%

242.5

225.2

270.6

92.4

387.5

Administration & Policy Advice

425.8

1.1%

174.5

182.8

247.3

387.1

721.8

Community Support & Services

498.0

1.3%

0.0

441.3

668.6

811.6

513.6

Winter Energy Payment

518.1

1.3%

354.7

300.2

418.4

478.7

507.5

Hardship Assistance

607.7

1.6%

655.1

690.3

749.9

987.5

1,447.6

Improved Employment & Social Outcomes Support

1,384.8

3.6%

1,116.7

1,114.6

1,230.9

1,455.2

1,700.0

Sole Parent Support

1,818.6

4.7%

1,540.6

1,556.5

1,650.5

1,825.7

2,045.0

Supported Living Payment

2,219.0

5.8%

384.3

391.3

401.0

415.7

426.6

Disability Assistance

2,437.3

6.3%

0.0

1,277.1

1,980.3

2,390.7

2,464.4

Housing Services and Support

2,476.5

6.4%

1,985.0

2,092.7

2,127.7

2,211.0

2,188.9

Student loans, Scholarships and Support

2,514.4

6.5%

1,700.0

1,856.5

2,285.7

3,223.6

3,345.8

Jobseeker Support and Emergency Benefit

3,427.8

8.9%

13,698.7

14,562.3

15,521.5

16,568.7

17,775.4

New Zealand Superannuation

19,528.7

50.7%

 
 
 
 
 
 
 
 

22,831.4

25,769.3

40,865.3

33,625.9

40,533.5

Total spending

39,454.7

102.5%

 
 
 
 
 
 
 
 
 
 
 
 
 

Less: Recoveries

 
 
 
 
 
 
 
 
 
 

0.0

0.0

0.0

0.0

0.0

Interest Revenue

0.0

0.0%

0.0

0.2

1.3

0.6

-0.2

Income Related Rent Underpayment Recoveries

-0.7

0.0%

0.4

0.1

0.1

0.1

0.5

Maintenance Capitalisation

0.5

0.0%

0.7

0.7

0.6

0.5

0.3

Benefit Recoveries - Liable Parent Contributions

0.6

0.0%

9.2

8.8

8.5

9.0

8.3

Student Loan - Administration Fee

9.0

0.0%

0.0

0.0

0.0

14.0

24.1

Programme Recoveries

24.9

0.1%

105.3

104.5

94.0

95.0

98.9

Benefit Recoveries - Non-Current Debt

106.0

0.3%

96.5

107.3

101.7

132.5

113.5

Student Loans - Repayment of Principal

126.7

0.3%

248.3

257.9

279.9

309.9

339.4

Benefit Recoveries - Current Debt

337.3

0.9%

289.0

315.2

332.8

338.5

353.6

Overseas Pension Recoveries

362.2

0.9%

 
 
 
 
 
 
 
 

749.5

794.7

818.9

900.0

938.1

Total Recoveries

966.5

2.5%

 
 
 
 
 
 
 
 

22,081.9

24,974.6

40,046.4

32,725.8

39,595.4

Net Social Welfare

38,488.2

100.0%
You can get back to the main page that summarises all government spending here >>
Source:
Social Development: https://www.budget.govt.nz/budget/2022/data-library.htm#forecasts