Public Policy
/
analysis
Market studies, misuse of market power: lets have a look at how the Labour Government has tackled competition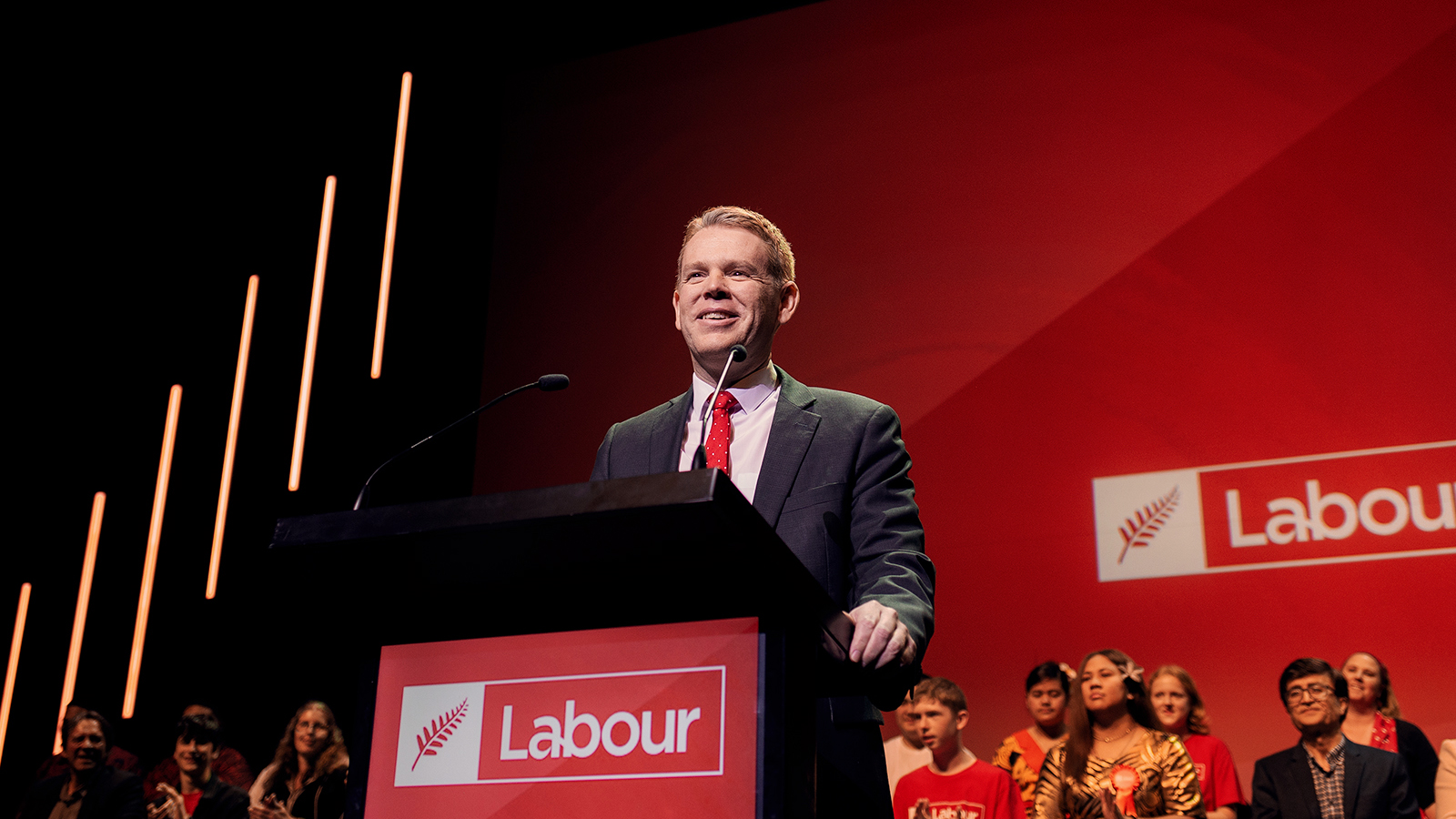 The portfolio where this Labour Government has been very active is commerce and consumer affairs.
Many of the moves might be seen as minor plays when compared to other countries' competition legislation and policy. 
We don't see, for example, monopolies being broken up. 
We seem overall, pretty comfortable, as the politicians say, being a country dominated by duopolies.
However, in New Zealand terms the Government's approach to competition has marked a major change in direction to our hands-off, fend-for-yourselves style of regulating business and competition.
So what has this government done?
Let's take a look at two of its more chunky achievements.
Market studies
This is a big bopper. Market studies gave the Commerce Commission the ability to do deep probes into selected industries, analysing whether the markets were in fact competitive, and working well, and what the outcome of that competition was for consumers.
It's been a torrid ride so far, with the Commission getting off to a bumpy start, putting noses out of joint, and inciting pure fury from some sectors such as the supermarkets.
Business hasn't liked them at all, but in a sign the Commission has gotten far better at socialising them, shall we say, the most recent banking announcement was greeted with little fire, and no fury.
The Commission has learned it needs to get out in front of the studies, and has taken a far more collaborative approach in more recent studies, with a healthy dollop of public relations, press conferences, open letters and getting in front of the media.
Chairman John Small acknowledges it has been adapting its approach.
Consumer NZ chief executive Jon Duffy says the Commission is now slick at market studies.
From the market studies we've had some interesting developments. 
Yes, we still have Fletcher ruling the building industry, but we got a change in land covenant laws, which were found to be hampering the development of rival stores.
It also showed we had big issues with getting building supplies certified, and that our councils had a risk-averse approach to allowing non-branded goods to be used. (No doubt as a result of them carrying the legal and financial burden of the leaky building crisis.)
A new law extended cartel provisions to cover land covenants and Carter Holt Harvey turned its back on using them to lock out competitors from sites, as did some of the grocery industry.
All of a sudden the Ministry of Business, Innovation and Employment (MBIE) worked out it could tell councils they could actually sign off on non-Fletcher branded plasterboard.
Competition lawyer Troy Pilkington says while the policy intent of a number of the amendments the Government introduced was understood, sometimes the way that the amendments were drafted didn't reflect input from the legal and business community through the submission process and, therefore, resulted in commercial uncertainty and unintended consequences. 
The Russell McVeagh lawyer says there needed to be a legitimate business justification exemption for land covenants, for example, to enable land covenants where a neighbouring land use could prevent the necessary certainty to invest in new developments such as the development of new wind farms, as one example.  
"That is a concern we have seen play-out in practice, and we hope that MBIE's current review into New Zealand's land covenant laws can be used as an opportunity to introduce such an exception to provide the necessary commercial certainty for those investing in new developments."
Other gripes have been about the market study process itself.
Supermarket insiders say their market study came at an awful time, as they were grappling with Covid-19 and supply-chain shortages. 
Market studies are costly for businesses, there are lawyers and consultants and accountants needed to help state your case, or defend your turf.
Of more concern, particularly for those in the supermarket sector, was the Commerce Commission's draft report. 
This was seen as woefully inaccurate, with particular umbrage taken with the Commerce Commission's calculations around excess returns on capital and excess profit.
The draft report found the three major grocery retailers (Woolworths, Foodstuffs North and South Island) on average earned an estimated return on average capital employed (ROACE) of between 21.6% and 23.8%, contrasted with international grocery retailers which the Commission found had average ROACE of under 15%.
By the time the final report came out, that ROACE number had dropped to between 12.8% to 13.1%.
The Commission, supermarket insiders say, got it "completely wrong". 
And although the numbers were dialled back in the final report, "the damage was well done".
Pilkington says it has been positive to see the Commerce Commission's approach to market studies evolve over time.  
He says in particular, in its first two market studies (retail fuel and groceries), the Commission sought to compare the returns of industry participants against the Commission's estimates of their weighted average cost of capital.  
Pilkington says it's positive that the Commission moved away from that approach in its more recent market studies, as the previous approach led to incorrect commentary about returns in sectors analysed being "excessive".
He says it is unfortunate, however, that the disputed findings from the Commission's former approach have since been used by the Government :to inform subsequent legislative responses to those market studies".
For consumers, critics have said the market studies simply haven't gone far enough. Vertical integration, that is where a wholesaler is also a retailer in the case of the grocery sector, seems set to stay and consumers feel that power in building suppliers, grocery and electricity.
We never got heads on spikes, we never saw separation of those powerful firms to unwind their dominant market positions, we instead got more bureaucracy.
We now have a grocery commissioner, a supplier code of conduct, and consumers can see unit pricing at the petrol station, and in the supermarket.
Sure, it's not setting the world on fire, but it's something, and that should be acknowledged. 
Giving consumers better information to make decisions is always a good thing, but when the choice is effectively between two giants, it's not much of a choice at all.
On the brighter side, under the current Chairman John Small the Commission appears invigorated and he is making more noise about competition than we've heard in a while.
Consumer NZ's Jon Duffy says the Labour Government should be congratulated for introducing market studies, and while it isn't an overnight fix for competition, it is a change of direction we can take, with a base of evidence, that will "hopefully" get us on course to achieve more competition in the future.
Section 36
The Government introduced the Commerce Amendment Act 2022, which made changes to section 36 of the Commerce Act 1986, and the provision dealing with misuse of market power.
The old competition rules under section 36 of the Commerce Act looked at whether a business had acted with an anti-competitive purpose.
Now, under a new effects test, those with substantial market power are prohibited from engaging in conduct that has, or is likely to have, the effect of substantially lessening competition in a market.
Large firms now have a special responsibility to ensure their conduct does not have an impact on competition, or a substantial impact on competition in the market, that small companies do not have.
New guidelines set out examples of conduct which may breach the amended section 36. This includes a refusal to supply, exclusive dealing arrangements, price and margin squeezing, loyalty rebates, tying and bundling, and predatory pricing.
A number of these came up in the market studies.
Big businesses now need to think of how their conduct raises costs for their competitors, to what extent does their conduct cut off competitors from potential customers or suppliers, and to what extent does their conduct make it harder for current competitors or potential new competitors to compete.
The next step will be the Commerce Commission taking cases, which will iron out where the lines will be drawn on large firms who use their market power in anti-competitive ways, but those cases coming through the courts will take time.
Pilkington says former minister Kris Faafoi rightly acknowledged that "there are some forms of conduct that could, on the face of it, appear to breach the prohibition, despite not having an exclusionary purpose".  
However, he says despite that acknowledgement, no defence was included for businesses with a legitimate business justification.
He gives examples such as a supplier wishing to refuse supply to a customer that is a bad debt or credit risk, a supplier refusing supply to a customer where there are concerns that the customer may use the product in an unsafe or illegal way, a supplier refusing supply where it its facing capacity constraints that mean it cannot supply all potential customers, or a supplier withholding supply when it needs to cease production for repair and maintenance reasons. 
"As we submitted during the reform process, we consider that there needs to be legitimate business justification exception, as the current drafting does not provide the necessary certainty on the scope of the prohibition for businesses looking to engage in conduct for legitimate reasons, for example Instead businesses currently need to trust that the Commerce Commission will not take such cases, and if they do, that the courts should not find a breach."  
Big firms are taking the law seriously.
Genesis Energy says it considers the amendment is a significant change to New Zealand's competition law framework. 
In September, power retailer Electric Kiwi said it had laid a complaint under Section 36 about the so-called power gentailers, Mercury, Contact, Genesis and Meridian.
It alleges the big four, which both generate and sell power to consumers and other power retailers, were abusing their market dominance and action needed to be taken to protect consumers.
I understand the Commission is looking into this complaint, it would be fascinating if this is the first test of the new section 36.
Flick Electric has previously called for the power gentailers to be scrutinised by the Commission with its new section 36 powers.
He says a  gentailer's retail business is able to purchase electricity from their generation business at an Internal Transfer Price (ITP) of their own choosing, which was "generally significantly lower than wholesale market prices".  They then onsell the balance to independent retailers at a much higher price.
"The ITPs don't include the same costs and risks an independent retailer faces. Essentially, gentailers are leveraging their vertically-integrated position to benefit from low electricity prices acquired through inherited assets."
Electric Kiwi says consumers are getting screwed as the big four flex their 85% market share.
Duffy says consumers can be encouraged to switch power companies, but independent retailers can just be undercut by the gentailers.
He says the section 36 amendment is another thing the government should be congratulated for.
Duffy says electricity should probably be the next market study.
"No review has looked at all aspects of that sector," he says. "I think it's ripe for it."