Government's consultation in its Reserve Bank of New Zealand Act review raises the possibility of the RBNZ getting an explicit climate change objective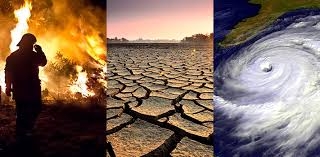 Should the Reserve Bank of New Zealand (RBNZ) become the world's first central bank to have an explicit climate change objective enshrined in its legislation?
This prospect is floated in phase two of the government's review of the RBNZ Act. A consultation document released as part of the review notes current and proposed RBNZ objectives "may permit" the RBNZ to act on climate change, but they don't explicitly require or encourage it to do so. Thus if stakeholders are concerned the RBNZ won't be proactive enough, there are options available to ensure a role for the central bank in fighting climate change.
These include "an explicit climate change objective," the consultation paper says.
"To our knowledge, no central bank has an explicit climate change objective in its legislation. This is partly because climate change is one of many risks that central banks must consider when overseeing the financial system, and including it could risk diverting too much attention from other risks, e.g. cyber risk. Nevertheless, if stakeholders were concerned that the mechanisms above [surveillance of individual financial services firms' exposure to climate risk, climate related financial disclosures, promoting green finance] were insufficiently durable to embed climate change in the Reserve Bank's regulatory approach, an explicit climate change objective could be included in the Reserve Bank Act," the consultation paper says.
Another option floated is issuing an overarching direction to take into account climate change in the RBNZ's activities.
"The Reserve Bank Act already gives the Minister of Finance the power to direct the Reserve Bank in certain areas. Such powers could be used to increase the Reserve Bank's focus on climate change issues," says the consultation paper.
The RBNZ published a Climate Change Strategy in December last year.
"Reserve Bank supervisors contacted registered banks and licensed insurers in early 2019 requesting information about how they currently identify, manage and disclose climate risk. The high-level findings of this survey were published in the May Financial Stability Report. All banks and 90% of life insurers thought climate change poses a risk to their business, while 60% of the non-life insurance sector thought so," the consultation paper says.
"Internationally, there are several initiatives underway to improve how climate-related risks are disclosed and managed. Central banks and supervisors of many developing and advanced countries, including New Zealand, have formed a Network for Greening the Financial System (NGFS), an international forum to build understanding, share experiences, and develop good practices around the supervisory and macro-financial dimensions of climate-related risks."
"Elsewhere, the Financial Stability Board's Taskforce on Climate-related Disclosures (TCFD) has been leading the development of consistent and effective climate-related financial disclosures for organisations (both financial and non-financial firms) to help their customers, investors, and the public measure and respond to climate change risks. In 2017, the TCFD released recommendations for climate-related financial disclosures that have been widely endorsed by industry and officials alike, including the NGFS," the paper adds.
Meanwhile in New Zealand, the Ministry of Business, Innovation and Employment and the Ministry for the Environment are together exploring the possibility of developing a climate-related disclosure regime for a wide range of entities.
"The Reserve Bank may wish to support the development of this disclosure framework, and supplement with further requirements for registered banks and licensed insurers as appropriate."
Questions for consultation include:
What do you think are the strengths and weaknesses of the Reserve Bank's current approach to supervision and enforcement?
Do you think that the Reserve Bank's planned approach to the supervision and management of climate change-related risks is appropriate and adequate?
Do you think that the Reserve Bank's approach to climate change would be different if it was given a more explicit climate change objective?
The deadline for submissions on the consultation paper is 5pm on Friday, August 16. 
Finance Minister Grant Robertson announced the RBNZ Act review in November 2017.
"The current Reserve Bank Act is now nearly 30 years old. While it has served New Zealand well in general, now is the right time to undertake a review to ensure our monetary policy framework still provides the most efficient and effective model for New Zealand," Robertson said in 2017.
Phase 1 of the RBNZ Act review focused on monetary policy.
*This article was first published in our email for paying subscribers early on Tuesday morning. See here for more details and how to subscribe.