New survey from Bank for International Settlements shows central banks representing a fifth of the world's population look likely to issue a digital currency soon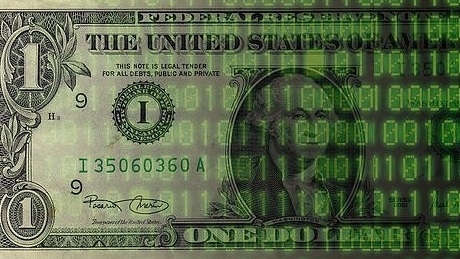 Central banks representing about a fifth of the world's population look likely to issue a central bank digital currency (CBDC) "very soon" according to a new survey by the Bank for International Settlements (BIS).
BIS says 10% of central banks say they are likely to issue a "general purpose" CBDC in the short term (twice as many as last year) and 20% in the medium term.
"Central banks collectively representing a fifth of the world's population are likely to issue a general purpose CBDC in the next three years," it says.
The BIS survey is effectively a re-run of a survey done a year ago - but with some new added questions - and it shows that interest in issuing digital currencies has increased in the past year.
The Reserve Bank of New Zealand was one of 66 central banks that replied to the BIS survey. The RBNZ has its own programme under way looking at the future of the cash system in this country. The RBNZ is proposing formal requirements for banks to provide access to cash deposits and withdrawals and wants the power to set standards for machines that process and dispense cash
The BIS survey shows that emerging market economies (EMEs) report stronger motivations and a higher likelihood that they will issue CBDCs. At the same time, so-called cryptocurrencies remain a niche means of payment.
Of the 66 central banks replying to the survey, the vast majority were taking part for the second time (with 63 central banks, including the RBNZ having replied to the 2018 survey).
Respondents represented 21 advanced economies and 45 EMEs, covering 75% of the world's population and 90% of its economic output.
"Ever more central banks are currently (or will soon be) engaged in CBDC work," the BIS survey report say.
"Some 80% of central banks (up from 70% in 2018) are engaging in some sort of work with half looking at both wholesale and general purpose CBDCs. Some 40% of central banks have progressed from conceptual research to experiments, or proofs-of-concept; and another 10% have developed pilot projects (Graph 2, right-hand panel). Every central bank that has progressed to development or a pilot project is an EME institution."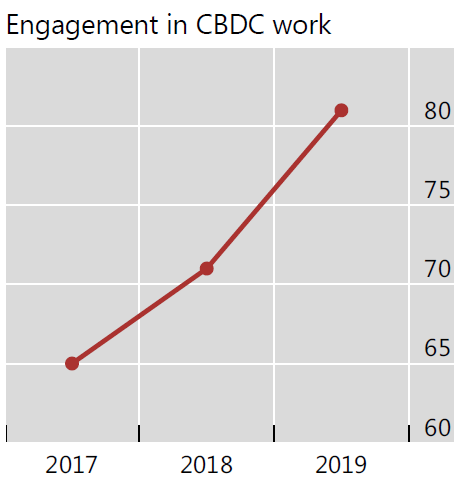 The BIS report describes a "wholesale", "token-based" CBDC, as a restricted-access digital token for wholesale settlements (eg interbank payments, or securities settlement), while a "general purpose" one is available to public and can be based on tokens or accounts.
The report says EMEs have generally stronger motivations than advanced economies to work on general purpose CBDCs (which can act as a substitute or complement to bank notes).
"Domestic payments efficiency, payments safety and financial inclusion were, on average, all considered 'very important' in this respect for EMEs.
"For advanced economies, the only motivation ranked as very important was payments safety."
The survey this year featured new questions on cash use and these showed that just under half of the world's central banks are investigating the public's use of cash and a third are concerned that access to cash could decline in the medium term.
"This corroborates other studies that show cash in circulation is increasing but that much of this is in high-denomination notes used as a store of value rather than as a means of payment."
For cryptocurrencies, the survey results were almost exactly the same as in the 2018 survey: no central banks reported any significant or wider public use of cryptocurrencies for either domestic or cross-border payments; and the usage of cryptocurrencies is considered either minimal ("trivial/no use") or concentrated in niche groups.
Beyond cryptocurrencies, the survey found that only about 60% of central banks are considering the impact of monetary and financial stability of "stablecoins". The survey defined these tokens as those with an identifiable issuer or that represent a claim and/or underlying asset (unlike a cryptocurrency). 
"These tokens pose a number of risks, especially when available globally. Central banks not considering their impact almost entirely represent EME jurisdictions. For the majority of those jurisdictions, remittances represent a significant proportion of GDP. Yet despite this, the majority are also engaged in work on CBDCs, some of which is very advanced. Globally, only a handful of central banks responded that concern about cryptocurrencies or other private digital tokens was motivating work on CBDCs." 
*This article was first published in our email for paying subscribers early on Friday morning. See here for more details and how to subscribe.