Reserve Bank to prepare and maintain a plan for dealing with every deposit taker in case it fails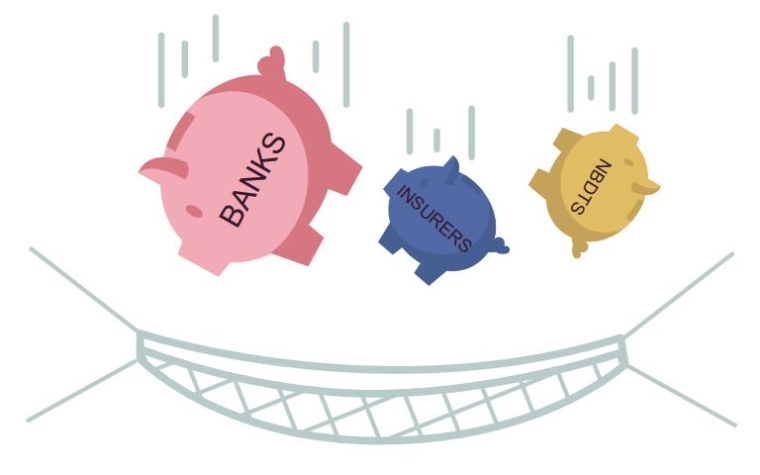 This week's bi-annual Reserve Bank Financial Stability Report (FRS) highlights just what a slow burner the Deposit Takers Act (DTA) will be.
Enacted on July 6, the DTA rollout timeframe detailed in the FSR runs until July 2029.
Whilst plans to introduce a Depositor Compensation Scheme have hogged the headlines, there's plenty more to it. Another issue highlighted in the FSR is that the DTA requires the Reserve Bank to "prepare and maintain a resolution plan for each deposit taker" in case it fails.

"The DTA requires the Reserve Bank to act as New Zealand's resolution authority. This means we will have direct responsibility and accountability for the resolution of licensed deposit takers."
"As part of these new responsibilities, we are required to prepare and maintain a resolution plan for each deposit taker and publish a Statement of Resolution Approach (SoRA). The SoRA will set out our expected strategies for dealing with failing deposit takers, and our intended approach to cooperating and engaging with relevant agencies, both domestically and internationally," the Reserve Bank says.
"We are currently undertaking policy work to explore optimal resolution strategies for different cohorts of deposit takers. This work will include consideration of the need for additional statutory powers to recapitalise a failed deposit taker, upon which we are expected to report back to the Minister of Finance within the next two years. Considerations will include recent increases in minimum capital requirements for banks, our existing resolution toolkit, and the ownership structure of New Zealand banks."
The Reserve Bank notes its Open Bank Resolution (OBR) prepositioning policy applies to locally incorporated banks with over $1 billion of retail deposits.
"It [the OBR] is set to provide depositors next-day access to a portion of their funds when a bank fails and is placed into statutory management. This is intended to reduce disruption to banking services compared to liquidation or receivership, while avoiding the upfront cost associated with taxpayer-funded bailouts."
"In addition, the BS11 Outsourcing Policy applies to locally incorporated banks with over $10 billion of net assets. It requires those banks to ensure that any outsourcing arrangements do not compromise the bank's ability to be effectively administered and operated if placed under statutory management," the Reserve Bank says.
There's a detailed explanation on how OBR could work here.
Speaking in September Kerry Beaumont, Reserve Bank Director of Enforcement & Resolution, said work exploring resolution, or failure, strategies for different types of deposit takers will include another look at the potential role for statutory bail-in powers.
Statutory bail-in is a resolution, or failure, tool where unsecured liabilities may be written down or converted into equity. Bank liabilities typically include deposits and bonds. The idea is the costs of a deposit taker's failure would therefore fall on its investors and creditors rather than the public purse. Bail-in powers are designed to help authorities recapitalise failing financial institutions quickly, helping restore viability and capital ratios above regulatory minimums.
Although there have been no bank failures in New Zealand in recent years, there have been banking crises in the past, and much of the finance company sector dissolved between 2006 and 2012.
*This article was first published in our email for paying subscribers early on Friday morning. See here for more details and how to subscribe.