KPMG's June quarter FIPS shows banks' lifted profit by almost 15%, loan provisions steady at higher levels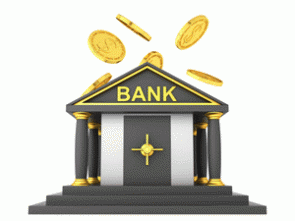 New Zealand's key retail banks grew profit by nearly 15% in the June quarter, according to KPMG.
KPMG's June quarter Financial Institutions Performance Survey (FIPS) shows net profit after tax across the banks rose $182 million, or 14.61%, to $1.424 billion in the June quarter from $1.242 billion in the March quarter. This was a turnaround from an 11.35% drop in the March quarter versus the December quarter.
"This result has been driven by an increase in interest income of $48 million, an increase in non-interest income by $77 million, a decrease in impaired asset expense of $116 million, and a slight dip in operating expenses of $7 million, with only an increase in tax expense offsetting the growth in profit," KPMG says.
"Loan growth has continued its path of steady modest increases, with Heartland just slightly ahead of TSB's loan growth in the quarter. Both banks continue to lead the year-to-date growth with 12.28% and 13.61%, respectively. Some of the major banks also experienced an uptick in quarterly loan growth, with BNZ, ANZ and CBA all recording quarterly growth above 1.5%."
"Asset quality seems to have stabilised in the quarter after a slight deterioration in the prior quarter, with a relatively low amount of impairment expense and fairly stable provisioning. Although this trend appears to show the prior quarter spike was more likely driven by a variability of results than by a clear signal of a turning point in the market cycle, and given provision levels have been held at these higher levels, this direction may still be an early indicator of coming change," said KPMG.                   
                                                Sep 16     Dec 16   March 17 June 17  Sep 17   Dec 17  March 18   June 18
*This article was first published in our email for paying subscribers early on Wednesday morning. See here for more details and how to subscribe.