First Credit Union seeking $5.4 million repayment for Co-op Money base capital notes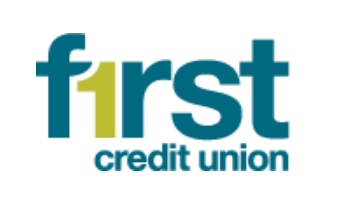 First Credit Union, the country's biggest credit union, has confirmed it's seeking repayment for the $5.4 million worth of base capital notes it holds in industry body the New Zealand Association of Credit Unions (NZACU), whose trading name is Co-op Money.
In its annual financial statements First Credit Union says it has given notice to Co-op Money that since it no longer uses Co-op Money's services, it's seeking repayment of the capital notes. Co-op Money has proposed a two stage process. Through this First Credit Union negotiates directly with Co-op Money member credit unions for the sale of some, or all, of the capital notes. And if these negotiations are inconclusive, First Credit Union negotiates directly with Co-op Money.
"At the date of authorisation of the financial statements, the Credit Union is in negotiation with several of the NZACU member credit unions. At this time there is no certainty as to the outcome of these negotiations," First Credit Union says.
"The directors of the Credit Union are aware of a proposal to restructure the NZACU, which includes the sale of NZACU's insurance business. To the extent that the restructure results in the repayment of the Capital Notes to the Credit Union, the directors of the Credit Union would be supportive of this."
"At the time of this report there was no certainty as to whether the restructure would proceed and in what format," First Credit Union says.
The carrying value of the capital notes is $5.4 million. Auditor BDO notes in the financial statements there are "risks and uncertainties" that may impact the repayment of the capital notes.
Tumultuous times
Co-op Money is both an industry representative and lobbyist for its members like the New Zealand Bankers' Association is for banks, and provides them a range of services such as core banking, data processing and support, debit card facilities and insurance products, plus a treasury function. The services are funded by credit union members investing in Co-op Money base capital notes.
As interest.co.nz reported in July, these are tumultuous times in the credit union sector. Two Co-op Money NZ members, Westforce Credit Union and First Credit Union, have stopped taking Co-op Money's business services amid a fallout over strategic direction causing a loss of revenue for Co-op Money. On top of this, the introduction of a new Oracle Flexcube core banking system is costing Co-op Money member credit unions more than expected and has been taking longer than expected to implement.
Against this backdrop Co-op Money commissioned an independent financial assessment from an accounting firm it won't publicly name, which highlighted a number of issues impacting its financial performance, liquidity and capital base. Co-op Money has subsequently received Reserve Bank approval to sell its Co-op Insurance non-life business to Provident Insurance, and its life insurance business to Pinnacle Life. It has been required to hold $5 million of solvency capital against its insurance operations.
Co-op Money CEO Henry Lynch left in April after nearly eight years in the role with ex-chief operating officer Jonathan Lee succeeding him as CEO. Co-op Money is chaired by Massey University's Claire Matthews.
First Credit Union had $358.023 million in total assets as of June 30. 
*This article was first published in our email for paying subscribers on Wednesday morning. See here for more details and how to subscribe.