Cayman Islands bank seeks its money back from New Zealand financial services provider and affiliated NZ company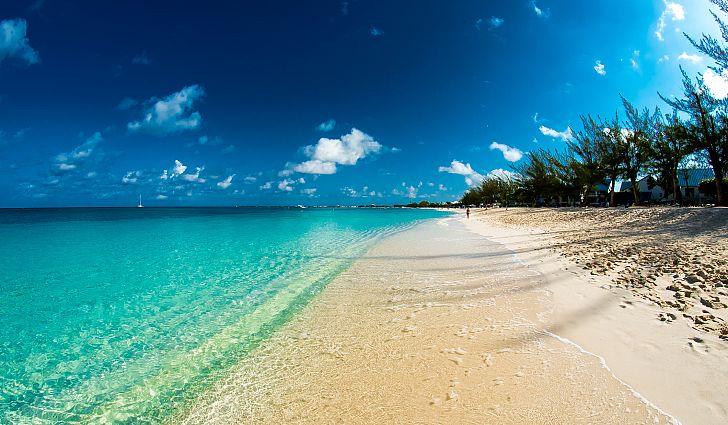 By Gareth Vaughan
A Cayman Islands incorporated bank has turned to the New Zealand courts seeking to claw back money it says was entrusted to New Zealand registered financial service provider Worldclear Ltd on behalf of its clients.
Global Fidelity Bank Ltd obtained preservation orders from Justice Paul Davison after claiming Worldclear acted in breach of trust and/or breach of fiduciary duty by failing to discharge its obligations to Global Fidelity. The bank says money was held on trust by Worldclear for it and its clients.
Global Fidelity also targeted T1 Holdings Ltd, which was established by Richard Whitham for the purpose of establishing bank accounts through which Worldclear's international financial transactions could be processed. T1 Holdings is now in liquidation at the behest of Worldclear's managing director David Hillary. Hillary is now seeking to have a second Whitham company liquidated effectively claiming Whitham absconded with the funds of Worldclear's customers, which Whitham strongly denies, - as detailed lower down in this article.
Interest.co.nz reported in June that Worldclear was unable to establish and retain relationships with major NZ trading banks, apparently due to banks' anti-money laundering concerns. So Worldclear hired Whitham to establish T1 Holdings Ltd, which opened bank accounts and conducted financial transactions on Worldclear's behalf. A total of 26 bank accounts in T1 Holdings' name were established with ANZ, ASB and BNZ, and with banks in Singapore and Europe. 
Hamilton-based Worldclear says it provides account, foreign exchange and payment services to personal, commercial and institutional customers in NZ and overseas. It's registered on the Financial Service Providers' Register (FSPR) to be a creditor under a credit contract, operate a money or value transfer service, issue and manage means of payment, and change foreign currency. Worldclear's also supervised for compliance with the Anti-Money Laundering and Countering Financing of Terrorism Act by the Department of Internal Affairs, by whom it's described as being in the remittance sector.
Despite its FSPR registration, Worldclear is not actually licensed or fully regulated in NZ. The FSPR is merely a Yellow Pages-type directory for NZ financial services providers. It's overseen by the Ministry of Business, Innovation & Employment's Companies Office, although the Financial Markets Authority has powers to have Companies Registrar Ross van der Schyff remove companies from the FSPR. In June a Reserve Bank spokeswoman told interest.co.nz if local banks had either closed Worldclear's accounts, or refused to establish accounts with Worldclear, the Reserve Bank doubts the banks would have then knowingly opened accounts for T1 Holdings if they knew of the Worldclear connection.
Millions of dollars involved
Justice Davison separately issued a judgment making a freezing order relating to funds transferred by Worldclear or received by T1 Holdings on Worldclear's instructions and directions. Justice Davison's preservation order notes funds transferred by Global Fidelity to Worldclear included US$4.36 million, just over €1 million, just under CAD$884,000, and almost £290,000.
He asks for this money and any additional funds transferred by Global Fidelity to Worldclear that were subsequently transferred to T1 Holdings, to be paid into trust accounts held by a law firm representing Global Fidelity. A letter from Global Fidelity's lawyers notes at least US$2,001,000 was deposited by Global Fidelity, at the request of Worldclear, into an ASB account in the name of T1 Holdings.
Hillary told interest.co.nz; "We are resolving matters with Global Fidelity Bank, a settlement agreement has been signed resolving all disputes and the terms are confidential."
Having had T1 Holdings placed in liquidation earlier this year Hillary is now seeking to have Retail Guru Ltd, another Whitham company, placed in liquidation with an application set to be heard in the High Court at Hamilton on November 19. Hillary says US$250,000 was transferred from T1 Holdings to Retail Guru's bank account, which has been "used as a vehicle for fraudulent activity" by Whitham.
Retail Guru 'suspected to have been involved in and used as a vehicle to receive and/or launder the proceeds of his theft'
Whitham is currently in Singapore with his wife and four children where they've been since May.
"Retail Guru Limited was a company Richard Whitham set up for his own purposes that was suspected to have been involved in and used as a vehicle to receive and/or launder the proceeds of his theft by a person in a special relationship or criminal breach of trust offences. Wisely, our counsel included this entity in the freezing order relief sought, and accordingly, the bank accounts of the company were frozen by the courts," Hillary says.
"Subsequently, we obtained the necessary banking records confirming that a large amount of funds was wrongly transferred to this entity, including the US$250,000 referred to in the T1 Holdings Limited liquidator's report dated 1st August 2018." 
"So, we are taking steps to recover these funds or what's left of them," Hillary adds.
"We are continuing to recover and seek recovery of funds from the places where they have been diverted, which is a long and expensive task given the scattering of funds to numerous countries - USA, Lithuania, Poland, Bulgaria, South Africa, Singapore and New Zealand - and entities/persons who wrongly received them [being] T1 Operations Private Limited, T1 Holdings Limited, Retail Guru Limited, Richard Whitham, Erika Whitham [Richard Whitham's wife], Elisabet van de Merwe and more, and the lack of cooperation from Richard Whitham and Erika Whitham."
In their first T1 Holdings liquidator's report liquidators McDonald Vague say enquiries in Singapore have identified a number of payments by Whitham from the company's US dollar account at OCBC Bank to bank accounts of related entities in NZ, the USA, Lithuania, South Africa, Poland and Singapore. 
McDonald Vague says a total of NZ$4.6 million was transferred to a T1 Holdings bank account in May, in an assortment of currencies, at the behest of Worldclear. This was to enable transfers to be made on behalf of Worldclear clients. Whitham was arrested in Singapore on June 4, and an arrest warrant has been issued for him in NZ.
McDonald Vague's appointment was recognised by the High Court in Singapore on June 29. According to Worldclear's application to liquidate Retail Guru, a Singapore judgment it obtained against Retail Guru in July covers the sum of nearly NZ$4.542 million, interest at 5.33% per annum and costs of $2,900.
By August 1 McDonald Vague says about NZ$3.459 million had been recovered, or was being "held frozen" by banks.
Both T1 Holdings and Retail Guru were incorporated in December last year, with Whitham the sole director and shareholder of T1 Holdings, and sole director and majority owner alongside his wife of Retail Guru.
Whitham plans 'extensive court challenge' to Hillary's 'allegations and inferences'
However, Whitham maintains his innocence, and says Retail Guru has never been utilised as a vehicle for fraudulent activity.
"This company has only been tied up in the mess with Worldclear, due to the request by Worldclear to make the initial payment to T1 Holdings, via Retail Guru's bank account," says Whitham.
"The allegations and inferences outlaid by David Hillary's Worldclear against T1 Holdings, Retail Guru and myself will be extensively challenged in court when I am able to return to New Zealand. Return to New Zealand will only be possible once we have successfully challenged the vexatious claims made by Worldclear in Singapore, where David Hillary is hoping I stay for a long time, causing huge distress to our young family." 
"I am unable to comment on the default judgment in a civil claim made by Worldclear in Singapore at this time, except to say that our legal counsel is preparing a response to this," Whitham adds.
Worldclear's Magnusson connection
Companies Office records show Hillary owns of 66.45% of Worldclear. Hillary is a former financial adviser perhaps best known for his Lost Soul blog where he wrote at length about South Canterbury Finance prior to that company's 2010 demise. 
The second biggest shareholder is EBANQ Holdings BV of the Seychelles with 20.98%. EBANQ's CEO is Michael Magnusson who wrote a book about NZ entitled 'The land without a banking law; How to start a bank with a thousand dollars.' The book featured in this 2014 interest.co.nz article.  Magnusson, originally from Sweden, was accused of money laundering in Panama in 2012 but was acquitted.
Worldclear's other shareholders are Recoveries Assignee Ltd of the Cook Islands with an 8.74% stake, and Hong Kong firm Suncorp Credit Ltd, which holds 3.82%. 
Worldclear has previously featured in other interest.co.nz articles, including one featuring an alleged private bank above a furniture shop on Auckland's Dominion Road and an undisputed US$1 million debt. These articles can be found here. 
*This article was first published in our email for paying subscribers early on Thursday morning. See here for more details and how to subscribe.