Westpac NZ annual cash earnings rise 5%, statutory earnings up 3% to $936 mln, three-year business transformation programme yielding benefits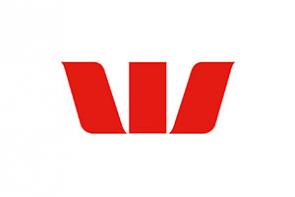 Westpac New Zealand has broken the $1 billion mark with its cash earnings for the September year, with profits up 5% on last year.
The official 'statutory profit' figure for Westpac New Zealand Limited was $936 million, up 3% on last year's figure.
The 'cash profit' figure Westpac NZ likes to use excludes items introducing volatility and one-off distortions unrelated to ongoing financial performance. Westpac's strong profit follows on from bumper profits announced by ANZ NZ and BNZ.
Meanwhile the Australian parent bank Westpac on Monday reported a statutory profit of A$8.095 billion, up 1%. 
It also released this detailed presentation on the results. Some of the key New Zealand figures are reproduced below.
Westpac NZ Chief Executive David McLean said in New Zealand the bank grew deposits and lending, against the backdrop of a strong economy and changing banking environment.
Key Financials:
Cash earnings of $1,017m, up 5%
Net operating income of $2,349m, up 4%
Operating expenses of $936m, down 3%
Impairment expenses of $3m, compared with net impairment benefit of $76m in the prior comparative period
Net interest margin 2.15%, up 12 basis points
McLean said low levels of impairment expenses reflected the net impact of stable asset quality and recoveries across the dairy portfolio. 
A three-year focus on business transformation was delivering benefits for the bank, its customers and communities.
"This project involved investing money into critical parts of the business to simplify the banking experience, streamline dated processes, and improve services and fees for our customers."
McLean said Westpac NZ remained focused on delivering great outcomes for its customers.
"Our mission is to help our customers financially, to grow a better New Zealand. We are supporting our customers to save and invest, with deposit growth again outpacing lending growth over the last 12 months and customers using low interest rates to repay their mortgages faster.
"We have invested significantly over the past three years to enhance services and outcomes for customers and will continue to do so.
"We've also been busy analysing customer data and proactively contacting individual customers through our 'Value Me' programme to check if their bank account or Westpac KiwiSaver Scheme fund best meets their needs. We've contacted more than 470,000 customers during the past year."
The range of payment options available to customers continued to grow, with the introduction of contactless payments on Android phones through Westpac Pay. Another product, Get Paid, enabled business owners to take card payments anytime and anywhere using their phone.
Mr McLean said 13 banking fees or charges had been reduced or removed in the past year, on top of 11 fees or charges in the previous year. Westpac NZ also removed individual sales targets for frontline branch and contact centre staff, with incentives strongly focused on customer service and feedback.
"This is another step in ensuring a consistent focus on good customer service and outcomes in everything we do," said Mr McLean.
McLean noted the report on conduct and culture by the Financial Markets Authority and Reserve Bank of New Zealand would be released later on Monday.
"We've been working closely with the regulators. We are firmly focused on putting customers first and delivering positive customer outcomes. We will be working through any issues regulators identify to ensure we retain the trust of our customers and other stakeholders.
"Where any issues are identified we are committed to fixing those quickly."
Home loans and business lending both grew 4% over the past year, supported by customer deposit growth of 6% in a competitive market.
"Generally favourable conditions on the farm helped lift our agri lending by 5%, while deposits from farmers increased 14%. This reflects a good turn around in the dairy sector from three years ago and a broadly healthy agricultural sector," said Mr McLean.
Funds in the Westpac KiwiSaver Scheme increased by 17%, from $5.2 billion to $6.1 billion as at 30 September 2018. The number of Westpac KiwiSaver Scheme accounts increased by 3,584 and the average balance increased 16% to $15,300. The Westpac KiwiSaver Scheme retained its SuperRatings Platinum rating for a fifth consecutive year.
Supporting New Zealand
During the year to September 30 2018, Westpac NZ said contributed to the New Zealand economy by paying:
·$445 million in tax
·$484 million in salaries and wages to staff and contractors
·$613 million to suppliers
·$8 million in sponsorships and contributions to the community
Westpac NZ launched two projects during the year designed to make housing more accessible for New Zealanders.
·A pilot programme, started in May, is pioneering a way to make it easier for people to access finance to build a prefabricated home. Prefab homes are cheaper and faster to build, potentially helping the affordability and supply of housing.
·Westpac NZ has also worked with Bay of Plenty iwi, Ngā Potiki, to establish a shared equity scheme that will help 40 iwi members realise their dreams of home ownership.
"We believe shared equity is an innovative solution that has the potential to help more New Zealanders into homes they would otherwise be unable to afford," McLean said.