Co-op Money, the credit union industry association, has its credit rating downgraded as Fitch frets about tight liquidity, weakening capitalisation & its lack of profitability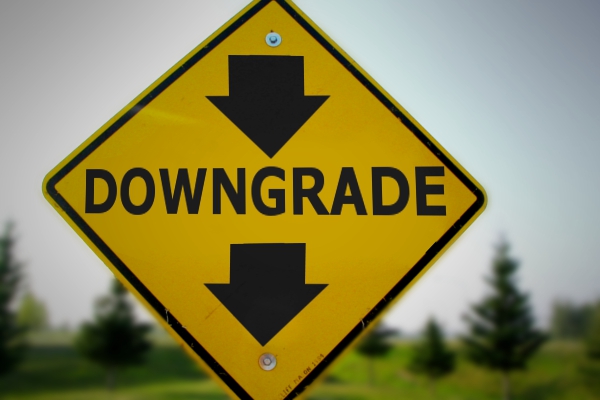 Fitch Ratings has downgraded the credit rating of the New Zealand Association of Credit Unions, which trades as Co-op Money, citing tight liquidity, weakening capitalisation and the likelihood its core operations will remain unprofitable for the next 18 months.
Fitch has cut Co-op Money's credit rating two notches to B+ from BB. The new rating has a stable outlook. Even at BB the rating was below investment grade, and B+ takes the rating deeper into "junk" territory. See credit ratings explained here.
"The rating downgrade reflects Co-op Money NZ's tight liquidity, weakening capitalisation and increased likelihood that the association's core operations will remain unprofitable over the next 18 months. Despite the completion of the sale of its insurance operations, Co-op Money NZ's buffers and ability to withstand shocks remains limited. The stable outlook reflects Fitch's expectations that the negative trends are not likely to worsen significantly," Fitch says. 
The credit rating agency says Co-op Money's rating is driven by its modest franchise and small customer base.
"The association has a specialised business model, and its product and services have become less diverse after the sale of its insurance operations and member usage of its treasury services has declined significantly following the withdrawal of business by its largest member [First Credit Union] and amid a competitive deposit market. The future composition and direction of the member base remains unclear, which means there is further downside risk from management distraction and reputational damage for Co-op Money NZ and the industry as a whole," says Fitch.
"The completion of the insurance business sale alleviated some of the cash flow pressures faced by Co-op Money NZ earlier in 2018, but the improvement was weaker than Fitch had anticipated. The overall liquidity of the organisation remains weak and operating cash flows are limited relative to capital expenditure and operational needs, which have been primarily driven by cost and time overruns in the implementation of its projects. However Fitch does not expect a significant deterioration from its current position."
Co-op Money recently reported an annual net loss of $2.512 million, and a restated June 2017 year loss of $104,000 versus the previously reported profit of $769,000. The restated results come after Co-op Money corrected an error in accounting for future funded premiums at Co-op Insurance NZ, its insurance business. The restated results also meant Co-op Insurance's minimum solvency capital was below what was required under its Reserve Bank insurance licence at both June 30 2017 and June 30 2018.
Co-op Money has sold its non-life insurance business to Provident Insurance, and its life insurance business to Pinnacle Life, with the Reserve Bank approving the sales on July 23 and August 9.
Interest.co.nz has been reporting since July on challenges Co-op Money's facing. These articles can all be found here.
Fitch also says Co-op Money's capitalisation continues to shrink due to continued losses that are unlikely to be rectified in its next financial year ending June 2020.
"Fitch believes capitalisation levels are not commensurate with the current level of risk. In addition, existing issues in the membership base mean the members' ability and propensity to make new capital injections in the event of a shock or unexpected event has decreased. The association's small absolute capital base currently does not have the capacity to meet a significant redemption in members' base capital notes, should it be requested," adds Fitch.

"Fitch expects Co-op Money NZ's earnings and profitability to remain weak in FY19 [full-year 2019] as a result of high operating costs and potential restructuring costs. New revenue generation from third parties outside the member base appears to have resumed, but does not appear sufficient on its own to restore operating profitability. The completion of the new core banking system implementation and resolution of membership issues will assist to stabilise earnings and profitability."
Fitch says Co-op Money's ratings could be downgraded further if membership disunity continues, reducing its membership base and threatening the viability of its business model. Failure to meet strategic goals, which will be evident from slower-than-anticipated growth of its non-member businesses, could also lead to another downgrade.

"Negative rating action could also come from further deterioration in Co-op Money NZ's capital and liquidity positions or if there is a decreased likelihood that the organisation will be able to return to profitable trading within the next two years. There remains a risk of additional delays in project delivery or loss in momentum of new external business, which could lead to further erosion of the capital base." 

The rating could be upgraded if Co-op Money's able to improve its financial profile on a sustainable basis, and resolve the uncertainties around the strategy and viability of the business model, says Fitch. Additionally Co-op Money's ratings are sensitive to changes in New Zealand's non-bank financial institution sector.
The new B+ rating is Co-op Money's long-term issuer default rating. Fitch has affirmed its short-term issuer default rating at B.