Kiwibank to move Auckland corporate office to the Wynyard Quarter as CEO says the state owned bank is 'under represented' in the City of Sails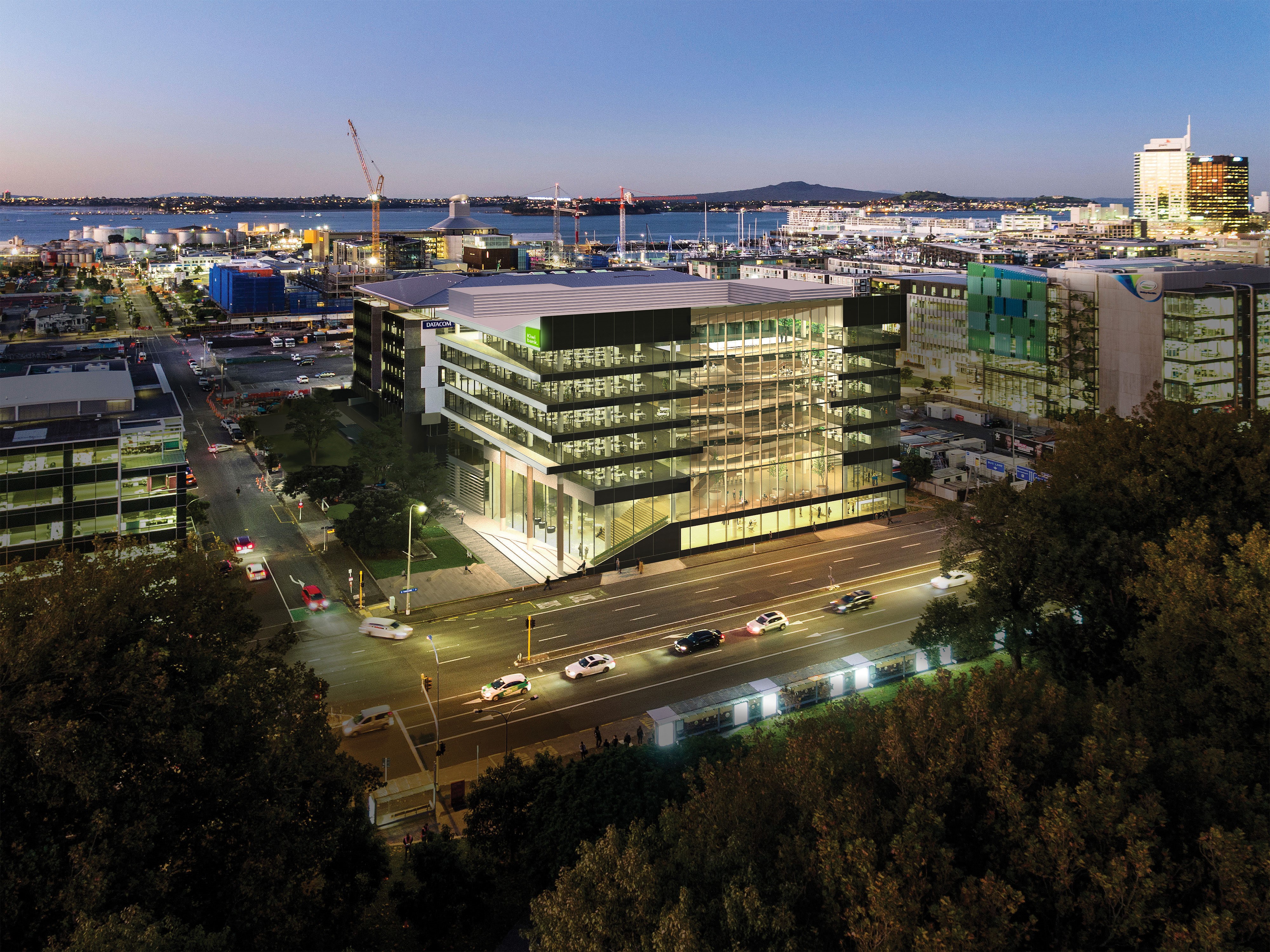 Kiwibank's Auckland corporate staff will shift to a new building with 25% more floor space than the bank's existing Auckland location as it eyes growth in New Zealand's biggest city.
Kiwibank will have naming rights on the building at 155 Fanshawe Street in the Wynyard Quarter, which will be ready for occupation in late 2020. The state owned bank says it plans to grow its presence in Auckland "substantially" over the next few years.
"This new building gives us the opportunity to boost our presence and offering in Auckland for both personal and business customers. As New Zealand's largest Kiwi owned bank we have been under represented in Auckland. This investment in a world-class facility matches our Wellington presence and steps up our Auckland footprint," Kiwibank CEO Steve Jurkovich says.
"Auckland provides further options for people to join Kiwibank as a team member. Our location will also position us near other leading New Zealand companies and at the centre of the largest innovation and technology hub in New Zealand."
"More space in Auckland means we can spread our senior leader presence and reduce risk from a business continuity planning perspective," says Jurkovich.
The 2,429 square metre floorspace gives about 25% more floorspace than Kiwibank's current offices at 151 Victoria Street West where about 225 staff work. The bank says staff will work in "an agile and flexible environment that supports activity-based work settings."
The building is designed by Mansons.
"Kiwibank's new corporate site is about maximising opportunities. The Auckland market is large, the talent pool is rich, and Kiwibank is in a growth phase. We are thinking ahead, and this makes a lot of sense," says Jurkovich.
Kiwibank was forced to abandon its Wellington headquarters in November 2016 after the Kaikoura earthquake damaged New Zealand Post House. Some 500 Kiwibank staff now work out of offices at 20 Customhouse Quay, with another 300 to 350 staff at its High Street Lower Hutt office. In 2014 Kiwibank opened a new office in Hastings, where more than 100 staff were to be based, in a risk mitigation move.