Commerce and Consumer Affairs Minister Kris Faafoi says he's 'genuinely focused on giving industry-led open banking a real chance to succeed'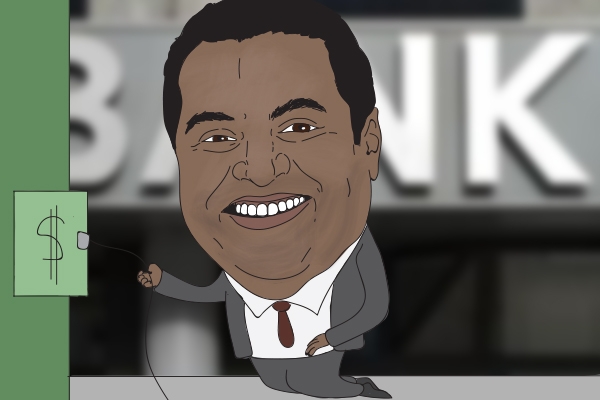 Commerce and Consumer Affairs Minister Kris Faafoi says he's genuinely focused on giving bank industry-led open banking a real chance to succeed.
Faafoi was speaking on Thursday afternoon at the launch of Payments NZ's API Centre, a hub offering technological and management templates for those who want to engage in open banking. Faafoi's comments come after he said last June that he wanted to see the progress in the Payments NZ project accelerated, with tangible examples of banking data being accessed and used by third-parties within the next year. Otherwise, Faafoi said, there could be "more of a role for government" in facilitating open banking with the potential for regulation.
Open banking gives customers greater access to and control over their own banking data, and requires banks to give third parties access to their systems. Payments NZ is overseeing the development of the architecture to enable open banking in NZ. It's owned by ANZ, Westpac, BNZ, ASB, Kiwibank, TSB, HSBC and Citibank.
'For now I want to assure you that I am genuinely focused on giving industry-led open banking a real chance to succeed before we have any other consideration,Faafoi said.
A clear message of what the Government's now looking for is momentum and attitudes, he added, noting that open banking should be consumer led.
"At its core opening banking is about giving consumers control of their money and data and allowing them to benefit from innovative uses that data allows. It's about acknowledging that no single financial institution alone has a monopoly on good ideas, and it's about recognising that there is an opportunity for substantial economic and social benefits if we get this right," Faafoi said.
Nonetheless he said there's more work to be done and listed four things he expects to see before being confident the industry-led approach "will go the distance."
Firstly, he wants to see all major banks participating in the API Centre and working with third parties.
"I know that different banks are at different stages of readiness to participate in open banking and that it takes time and money to get there. However if fintechs are to invest and develop services they need to know that they will have access to enough New Zealand consumers to make these investments viable," Faafoi said.
Payments NZ CEO Steve Wiggins said ANZ, ASB, BNZ, Westpac, Kiwibank, TSB and HSBC are the banks aboard the API Centre from day one. Information technology service provider Datacom and payments firm Choice Ltd have also joined.
Secondly, Faafoi wants to see access to APIs, or application programming interfaces, provided in a way that enables broad participation.
"And this means that commercial terms should be transparent, reasonable and not a barrier to participation. We know that from what has happened to Eftpos in New Zealand, and the lack of ongoing investment in that technology, that free isn't necessarily the answer. But there is no point developing and showing new APIs if no one can afford to use them."
Thirdly, Faafoi said it's important for there be as much standardisation as possible in terms of the APIs used and the terms of access.
"I do understand that each bank has slightly different processes and approaches and it may be tempting to develop services in a different order, or just try and get ahead of the pack. However standardisation ultimately makes it easier and more efficient for fintechs and banks to partner with each other rather than reinventing the wheel at each step. This ultimately benefits the customer," Faafoi said.
Fourthly, he encouraged everyone to think broadly about how to get the most value from the data.
"Don't just stop at what we have now, I want us to continue to develop, innovate and transform as I know you will."
In Australia the Government has been more hands on where the enabling of open banking is concerned. An Australian Treasury spokesperson recently told interest.co.nz that Treasury is working to the open banking timeline announced by Treasurer Josh Frydenberg in December.
"Under this timeline, the big four banks will be expected to make product information publicly available according to the product reference standards from 1 July 2019. The big four banks would not be expected to make consumer information available until February 2020. The Treasurer introduced legislation to Parliament on 13 February 2019. This bill lapsed at the dissolution of the Parliament on 11 April 2019," the Australian Treasury spokesperson said.
The big four Australian banks are ANZ, ASB's parent Commonwealth Bank of Australia, BNZ's parent National Australia Bank and Westpac.
*This article was first published in our email for paying subscribers early on Friday morning. See here for more details and how to subscribe.