Payments NZ establishes hub to connect banks with third parties keen on open banking; Banks retain right to set terms on which they share the data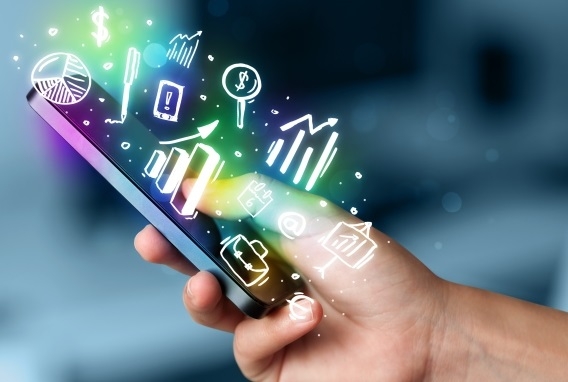 The bank-owned company that oversees the country's payments system has finished laying the foundations to make it easier for banks to share their data with third parties.  
Payments NZ has launched an 'API Centre' – a hub offering technological and management templates, which those who want to engage in open banking can use.
While this goes some way to satisfying the Government's request for banks to make way for more competition in the payments space, it doesn't oblige banks to engage in open banking. Nor does it prevent banks from using armies of lawyers to make it too difficult or costly for third parties to partake in open banking.
Open banking is a global phenomenon that sees banks open parts of their systems to third parties that can carry out some banking functions.
It sees third parties sit on top of banks' infrastructure, enabling consumers to make payments or access their bank accounts, for example, through the third parties.
The aim of open banking is to break up the monopoly banks essentially have over people's money and create more competition.
Open banking is already being used in New Zealand. Datacom and Paymark for example, offer products that enable consumers to okay payments from their banks accounts without having to use bank/credit cards that incur fees.
Bilateral contracts key 
The purpose of Payments NZ's API Centre is to create a space where banks and accredited third parties can collaborate and use shared resources for an annual fee.
They can access standardised technology known as APIs (application programming interfaces), as well as the standards Payments NZ has created around using these.
Then if Bank X decides it wants to link up with Tech Company Y, so that its customers can transfer their bank transaction histories to Tech Company Y and use its innovative app to do their personal budgeting for example, the two companies need to negotiate their own agreement.
For example, Tech Company Y would have to satisfy whatever privacy and security requirements Bank X has to ensure its customers' data is safe. The two companies would also have to make agreements around how risk/liability and costs are shared, and decide how their set-up is administered.
Commerce and Consumer Affairs Minister Kris Faafoi told interest.co.nz this was the pinch point he'd be keeping an eye on.
"We're going to try to understand the bilateral agreements that the fintechs and the banks will have, because as I've always said, I've been worried banks might just be using that as an opportunity to maintain their stranglehold on the system."
API Centre to include a sandbox 
Coming back to Payments NZ's new API Centre, it basically creates a starting point in the process.
It also includes a 'sandbox' or testing environment developers and those interested in open banking can use to test their technology before taking it to market.
ANZ, ASB, BNZ, Westpac, Kiwibank, TSB and HSBC (all of which are Payments NZ shareholders), as well as Datacom and Choice have registered as participants. 
The Centre will be run by an 'API Council' made up of representatives from six banks, six third parties (one of which has to be a start-up), a Ministry of Business Innovation and Employment representative, and three independent advisers. 
Payments NZ Board Chair Jim Quinn has been appointed an "independent" adviser. The other independent seats are in the process of being filled. Payments NZ will soon start a nomination process to fill the other seats. 
Payments NZ CEO Steve Wiggins said: "The launch of our API Centre demonstrates what the industry can achieve when we work together towards a shared goal. This work has been industry led and market driven since day one.
"The new service will provide a central coordinating role for our fledgling API-enabled ecosystem. We're taking an innovation-first approach, encouraging value add and bringing innovators together."
"We've planned for the centre to be open and inclusive. It's now over to the market to take up the opportunity and get involved."
Proof in the pudding
All eyes will now be on who uses the API Centre to advance open banking.
ANZ and Kiwibank appear to have been less involved to date. Neither were heavily involved in a pilot Payments NZ ran, nor have they allowed their customers to use Datacom and Paymark's open banking products. 
ANZ NZ CEO David Hisco earlier this month told interest.co.nz he'd rather see an open data than an open banking regime established, but wasn't sure he'd "tick the box" to allow his personal data to "go anywhere in the cloud" anyway.
Asked what he made of the fact the CEO of the country's largest bank (which has a 27% stake in Payments NZ) isn't exactly jumping at open banking, Faafoi said: "The feedback I've had from the likes of ANZ is, 'We don't mind handing our information over, but we want to make sure everyone else does it too.'"
Faafoi said someone has to pioneer data sharing and the reality is the banking sector is the "first cab off the rank".
Utilities and telcos are among the other sectors some in the banking sector have suggested to interest.co.nz would be good candidates for data sharing.  
For more on open banking, see these interest.co.nz stories.